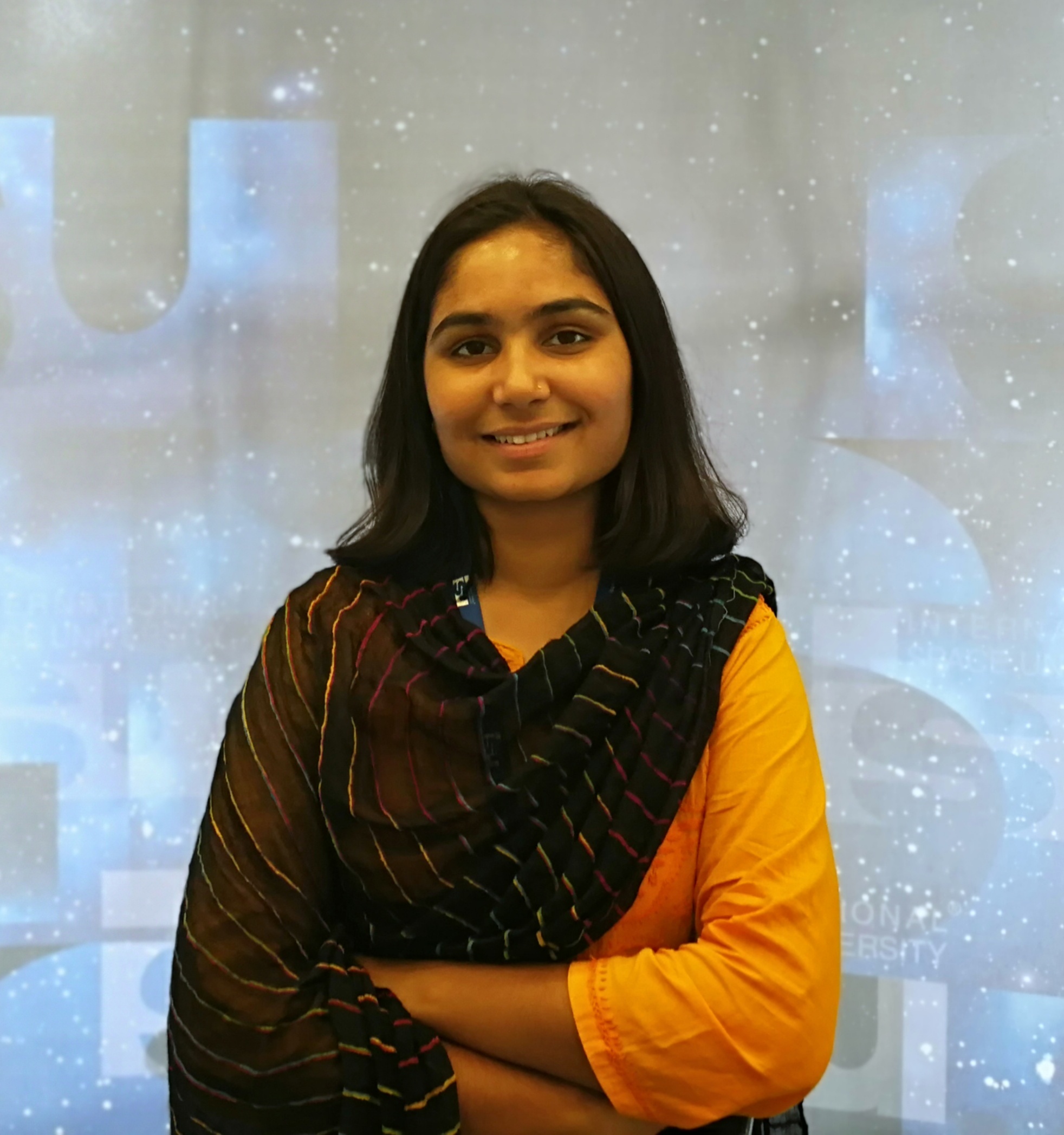 Ph.D. candidate by 2021 at University of Atacama
Be your own pole star and don't let anyone decide your destiny.
I am a physicist and astrophysicist, my major research interest lie to look out what are the physical conditions are essential to engender the life, how life has originated on the earth, and what is the scenario of other planetary bodies.
WHY DID YOU CHOOSE THIS FIELD?
When I was eight, I told my grandmother: "Grandma! Just look at that moon, one day I will go there" while I was resting on a cot in the courtyard along with my grandmother, while I dreamed about being able to touch the Moon someday. I recall correctly, it was the 1st of February of the year 2005, completing two years of Dr. Kalpana Chawla's (first Indo-American astronaut) demise in the Columbia disaster of 2003. My class teacher Mrs. Chabila Sethiya told us about her life and career. After coming back home, immediately I went to my father and asked him about space and related fields. He told me about Neil Armstrong, the moon landing, NASA, ISRO, and ESA and showed some pictures of them. Beyond the blue sky, my father told me, there is another captivating world and astronauts are the explorers of that mysterious space. That particular day was a turning point in my life and thenceforth my mind got fully engrossed with curiosity about space, and I committed myself to dedicate my whole life to space. In this way, at a very tender age, I was very clear about my ambition and I was knowing the only stream will take me towards my dream is STEM, hence that was the reason for me to choose STEM.
WHAT DO YOU LOOK AT & THINK, "I WISH YOUNGER ME WOULD HAVE KNOWN THIS WAS POSSIBLE?"
I was raised in a tribal village in the central remote part of India, where it is a distant dream to think about touching space. While growing up I lacked the information and essential resources to fulfill my dream, So I had become my own 'Pole star', create my own path, and had to work hard to achieve what I aspire. From choosing STEM to working with Physics & Astrophysics, hailing from my remote village to reaching International Space University, France, and meeting Dr. Buzz Aldrin, I have achieved all these milestones which once seemed remotely distant. As told wisely 'Where there's a will, there's always a way', we just have to do our work, we would get the result for sure.
WHY DO YOU LOVE WORKING IN STEM?
Engaging in a field like science gives me an inner satisfaction. I love to look deeper in nature to understand it and STEM gives me all the expertise I need. Science can reveal ancient myths, it has the power to save a life, it has the ability to elevate the living quality of humanity. Working with STEM keeps me motivated to work hard for the betterment of human beings and keep trying to venture the space someday. I am looking forward to spreading the beauty of science and space to the heart and minds of people all around the world. I wish to establish a free access space science education to increase public awareness and support for space and STEM.
BEST ADVICE FOR NEXT GENERATION?
Be your own pole star and don't let anyone decide your destiny. Nature is like a beautiful garden in need of a caring gardener. Women are the kindest creation of God ever, so it is up to us to explore and preserve nature.
"Arise, awake, and do not stop until the goal is reached." - Swami Vivekananda

"Difficulties in your life do not come to destroy you but to help you realize your hidden potential and power. Let difficulties know that you too are difficult."
- Dr. A. P. J. Abdul Kalam