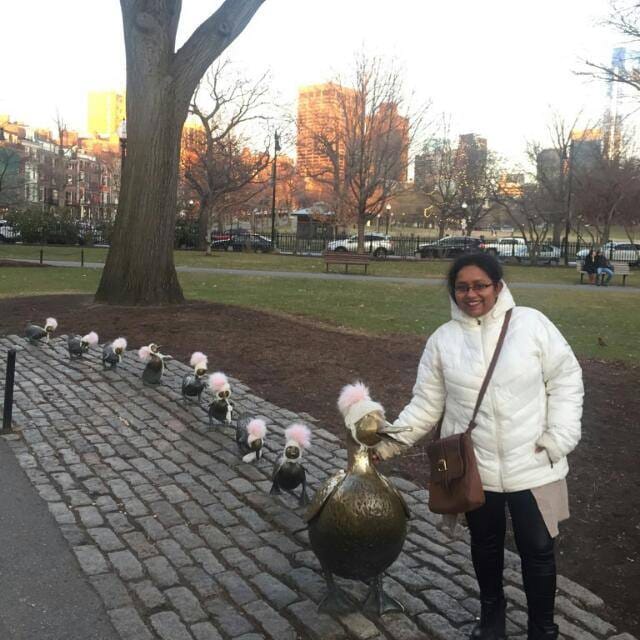 And - finished 2 year Post Doctorate, Boston University School of Medicine
Accept failures graciously. They make your future.
I am a biologist turned analytical chemist. I have tried to solve some clinical problems in areas such as diabetes, sports induced neurological disorders, antibiotic resistance with a technique called mass spectrometry. In addition, I have initiated an interview series featuring women leaders in mass spectrometry.
WHY DID YOU CHOOSE THIS FIELD?
I have chosen this field considering my interests which were always more towards solving problems with methods that can be adapted socially. And there was a pragmatic angle to my decision as well. Starting off as a biologist, I always believed that to survive in a long race, it is important to acquire diverse skillsets and expertise. That's why I thought of exploring an area that chemists generally pursue, but biologists pursue very rarely.
WHAT DO YOU LOOK AT & THINK, "I WISH YOUNGER ME WOULD HAVE KNOWN THIS WAS POSSIBLE?"
If I have to consider one of my achievements, it would be going against the tide. Being a girl and an Indian at that, I was taught to follow in others footsteps. I also thought the same while I was growing up, but the direction my career is taking at this point, I sincerely believe it's better to be different than the rest. Accepting yourself when you are not in a race takes a lot of time and incredible will power, especially when you see your peers excelling, but once you have overcome the initial jitters, it's easy to accept yourself. And one more thing I think is very important to be taught while you are a child to accept failures graciously. They make your future.
WHY DO YOU LOVE WORKING IN STEM?
I love working in STEM because it gives me happiness to probe and prove questions based on logical reasoning and understanding. I love waking up to a new day, new experience and new set of challenges.
BEST ADVICE FOR NEXT GENERATION?
I cannot answer for everyone, but if you ever feel that you have a curious mind and like to probe things on your own, STEM is your field of choice. The road is rocky in the beginning, but believe me it gets better in due course.
"Where the mind is without fear and the head is held high." Rabindranath Tagore