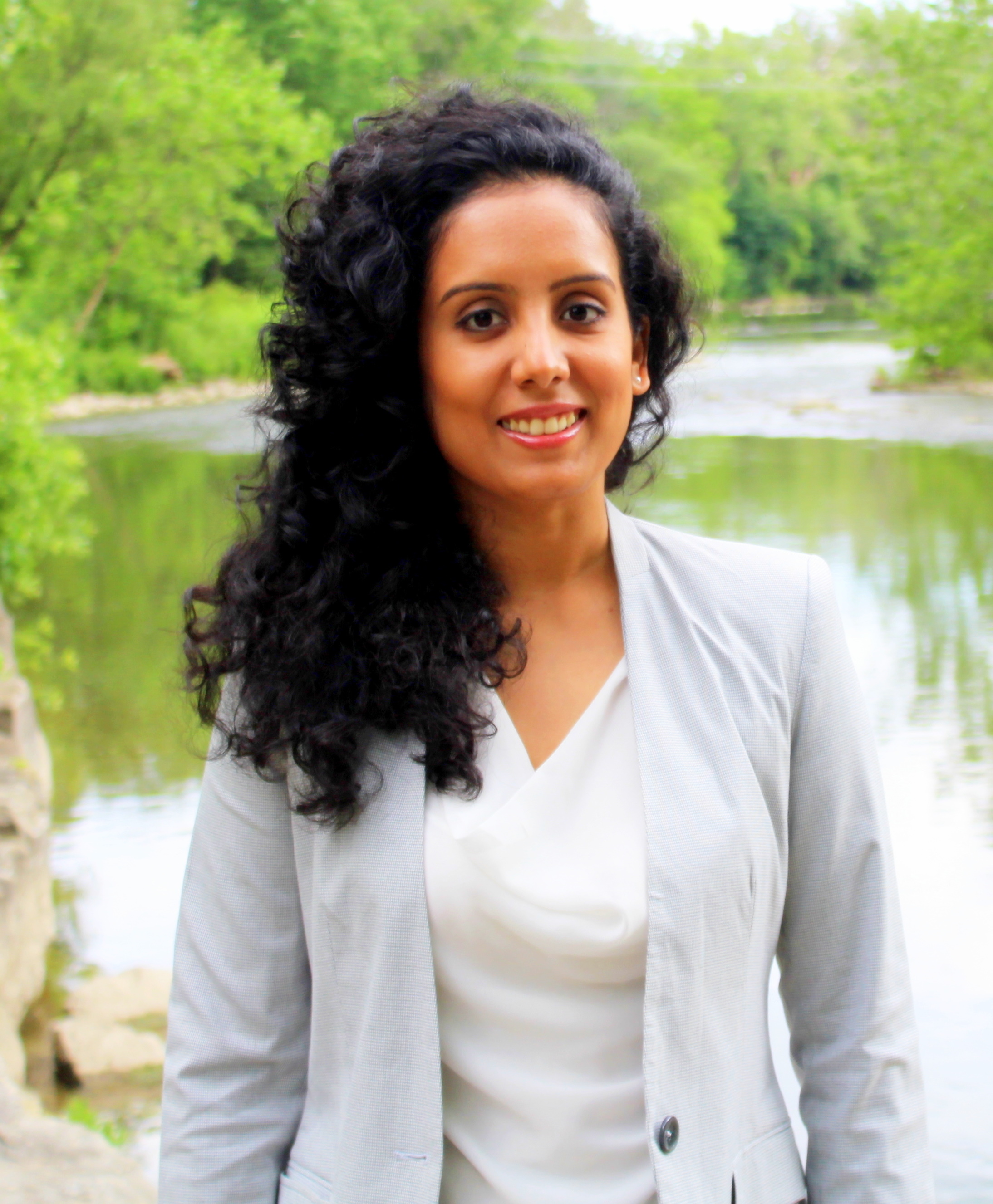 Software Technologist, EarthSoft Canada Inc.
Stop asking yourselves 'Can I?' and start asking 'Why can't I?'.
In a nutshell, I'm a problem solver. I work in the environmental software industry supporting environmental data management. I analyze and find solutions to complex problems involving the use of the world's most widely used environmental data management software - Environmental Quality Information System (EQuIS).
WHY DID YOU CHOOSE THIS FIELD?
I was born and raised in the suburbs of Mumbai, India when most parts of the country faced acute water shortages, especially during summer months. The taps ran dry and when they did provide water, it was only for a couple hours a day and not safe to drink straight from the tap. Like most families in the early 90s, my parents could not afford purchasing water or a water purifier; hence, every morning began with my family boiling water and storing it in huge drums. Thus, it was imbibed in me to treat water as a privilege and a precious commodity, and to respect the finite nature of the resource. However, as a 10-year old, I wondered why we fell short of water each year when the globe resting on my father's desk looked mostly blue! This fueled my desire to pursue a career in environmental studies.
After completing my bachelors in geology from St. Xavier's College, I left Mumbai to pursue a master's degree in hydrogeology and environmental geoscience at The University of Göttingen, Germany.
When I moved to Canada, I was shocked to find boil-water advisories being issued to several communities just like I had seen as a child in India 20 years ago. These communities are the First Nations of Canada that have been deprived of the basic need of water for decades. I am passionate about the water and environmental issues that the First Nations of Canada face, and spend my free time volunteering with initiatives that advocate for a cleaner environment and safe water. I no longer view water as a privilege; it is a right.
For the past five years, I have been working in the environmental software sector supporting environmental data management. In today's world whoever has data has the power, and managing this power efficiently is crucial to providing decision makers and stakeholders with the right knowledge to help alleviate environmental issues.
WHAT DO YOU LOOK AT & THINK, "I WISH YOUNGER ME WOULD HAVE KNOWN THIS WAS POSSIBLE?"
As a kid, I was always intrigued by software and technology, however, it also intimidated me on some level. I was just average at computers and both my degrees are in pure science. I made the transition to technology only after my master's and was pleasantly surprised by how much I enjoyed working with software and how easy it was for me to pick up new technical skills. I wish a younger me would have known better and faced my fear with technical concepts and spent more time learning new software. Nevertheless, I continue to learn everyday now.
WHY DO YOU LOVE WORKING IN STEM?
If you ask any environmental manager what their biggest challenge is, they will unanimously tell you that it is wrangling environmental data. Using databases and the right tools for data management alleviates this enormous challenge. The right management, presentation, and communication of this data aids decision makers to implement key regulatory and policy changes that have far reaching impacts on the community. Knowing that my work is contributing towards this cause fulfills me. I absolutely love my job as a software technologist. Each morning, I wake up eager to solve problems, find new bugs and learn new things! As technology keeps advancing, the learning never stops, and there is always more to do and better ways to do it!
BEST ADVICE FOR NEXT GENERATION?
From my modest upbringing in the suburbs of Mumbai to living in 5 different countries in the past decade, my advice for the next generation of girls would be to stop asking themselves 'Can I?' and start asking 'Why can't I?'. Get comfortable being uncomfortable. Do not let the biases that you face from others make you doubt your worth or make you think that you're not capable of great achievements. Look for role models in everyday life to inspire you to be who you want to be. The biggest problems in the next century will be mitigated by science, technology, engineering, and medicine, and we, women, need to be at the forefront of this revolution.
"Learn from the mistakes of others. You can't live long enough to make them all yourself."
- Eleanor Roosevelt