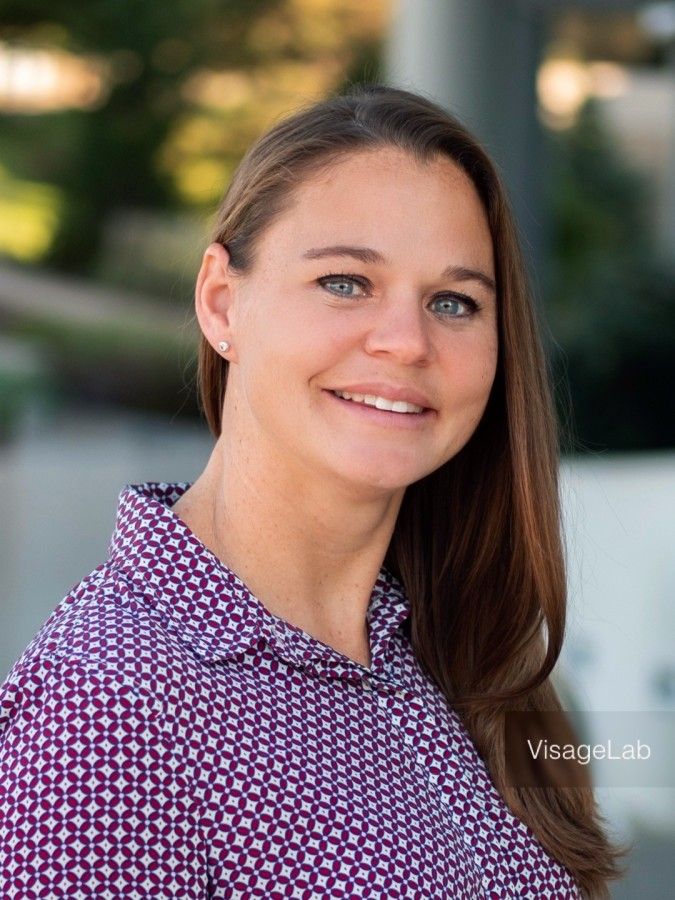 Director of Innovation Lab Programming, OSF Healthcare
We need more females in STEM, especially on the leadership side.
Oversees the general administration of the seven OSF Innovation Labs, including strategy, finances, staff, reporting, and marketing. These labs provide speed to value breakthrough innovations(tech development and service models) to improve health care through collaborations with other institutions.
Additionally, I am the lab lead for the OSF Innovation STEAM(Science, Technology, Engineering, Art and Math) lab, creating new healthcare focused STEAM programs to inspire youth into Healthcare STEAM fields. Under my direction, the STEAM lab has built and currently houses nine different STEAM programs with a variety of STEAM courses from ages eight to eighty. Last, I manage and direct a team of simulation engineers.
WHY DID YOU CHOOSE THIS FIELD?
As an Information Systems major in my undergraduate, I have always had a passion for technology. I wanted to work with computers and write programs. Graduating the year 9/11 happened, left few open opportunities for new graduates. Living in a community dominated by health care I accepted an available position as a IT Project Manager as a temporary job until I could start my "real career in IT". As luck would have it, I found I really enjoyed working in a mission driven organization serving others while using my IT knowledge. After spending 10 years as a IT Project Manager, I decided to take an opportunity in the new simulation lab. This program educates medical students, residents and practicing clinicians, with use of all kinds of exciting technologies including high fidelity manikins, VR, video tagging, 3D printing, etc. During my time as the Director of Operations for the Simulation Center, I was asked to find ways to engage the community. STEAM courses seemed like a perfect opportunity. My daughter had attended some initial courses and I got to see the impact first hand. While I first enrolled her in an engineering course, thinking she would love the technical side like me, she quickly found our dissection and anatomy course to her liking insisting she wants to be a surgeon. Watching her new found passion, and seeing all the positive survey results and high return rate of kids, had me hooked. I started looking for ways to have even more courses and wider reaching impact. Four years later, our programming has grown to dozens of courses in different formats with thousands of learners touched ,throughout several states. Th programming is so popular local business became interested in sponsoring the programming and that's where they lab came into play. STEAM programs, which were already using innovative ways to educate, were now independently sustainable as well. Moving into a position of the Director of Innovation Labs allowed me more focus on leading the STEAM programs, while also getting variety of working with new innovations coming out of the other labs as well. The work is exciting and it's something new everyday. I have a real passion for it.
WHAT DO YOU LOOK AT & THINK, "I WISH YOUNGER ME WOULD HAVE KNOWN THIS WAS POSSIBLE?"
I remember once I had committed to my career in health care, I had set a goal to be a Director before retirement. Looking around at the leadership, that career level seemed only obtainable through 25+ years of service. I reached that career landmark in my early 30's, something the younger me would have thought impossible.
WHY DO YOU LOVE WORKING IN STEM?
I love the evolution I have seen over the years. Technology moves so fast and there are always new and exciting way to engage. I'm fortunate to work with a team of brilliant minds and I wake up looking forward to the new things I will get to learn.
BEST ADVICE FOR NEXT GENERATION?
If someone calls you bossy, it's likely a sign you'll be a great leader one day. We need more females in STEM, especially on the leadership side. Though I have watched the evolution of women grow exponentially in the STEM fields, it's still dominated by men especially on the leadership side. Don't just show up, lead it.
Great leaders don't set out to be a leader.... They set out to make a difference. It's never about the role, it's about the goal.