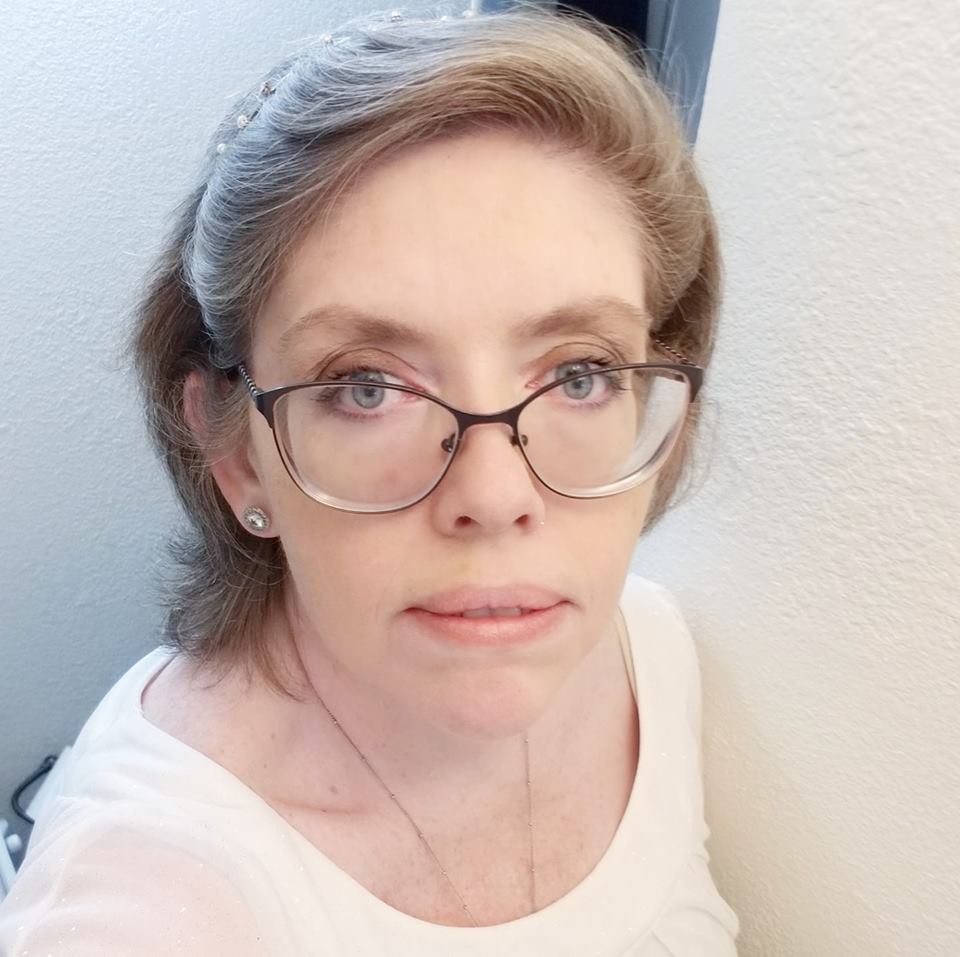 Science Assistant to the Europa Clipper Mission / Communications Support Level III
It's taken a lot of effort to start to shake the belief that I wasn't capable.
I assist the scientists and science-focused engineering staff on the team with logistical needs, as well as keeping a log of the history of the project, and any and all peer reviewed journal papers that are written about, or reference, the project. I help plan the large project science meetings and make sure that the needs of the team are met in order to assure that they are provided with an ideal environment to maximize their potential.
WHY DID YOU CHOOSE THIS FIELD?
I've always been in love with space. I spent all of my young life wanting to be involved with space and science in some way. It wasn't until I was an adult and had just turned 40 that I finally allowed myself to pursue the possibility that I could follow my dreams. It's taken a lot of effort to start to shake the belief that I wasn't capable or intelligent enough to even make the attempt, let alone actually work on one of the most important missions of my time.
WHAT DO YOU LOOK AT & THINK, "I WISH YOUNGER ME WOULD HAVE KNOWN THIS WAS POSSIBLE?"
Being hired at JPL was a dream I had since I was 5. My parents convinced me that I wasn't smart enough to work at JPL, and that there wasn't a job that I could do that would be of any value. I stupidly believed them. I wish I could've told my younger self that there would come a day when I would be valued for my abilities and contributions despite all of the hardships that I had to face, and that those hardships helped make me the resilient and capable person that I am today... someone worthy of being hired by JPL / NASA.
WHY DO YOU LOVE WORKING IN STEM?
There's never a day when I don't get to feel curiosity and inquisitiveness bubbling up within me. I love the feeling of discovery, and of pursuing a question, especially one that nags at me. And I love sharing that curiosity with others. Seeing the light come on inside of someone when something piques their interest, or makes them go "hmm" is addictive. Having a job that affords me the opportunity to read through cutting edge scientific research and (on rare occasions) be able to contribute some tid bit of insight or reference on a paper, study, or experiment that hadn't previously been considered is beyond simply being invaluable. Every single day I start the day with a feeling of awe and wonder, and I end each day with a sense of accomplishment and satisfaction. I can think of nothing more that would make me more content than this.
BEST ADVICE FOR NEXT GENERATION?
Rather than listen to what others say about you, or what that little voice inside of you that doesn't believe in you, listen instead to the joy, passion, and love that you have for whatever it is, and let that lead you. Let that passion continuously light the way, and when your flame falters and fades, let that passion rekindle the fire within you on a daily basis.
"Without change, something sleeps inside us, and seldom awakens. The sleeper must awaken." - Frank Herbert, Dune