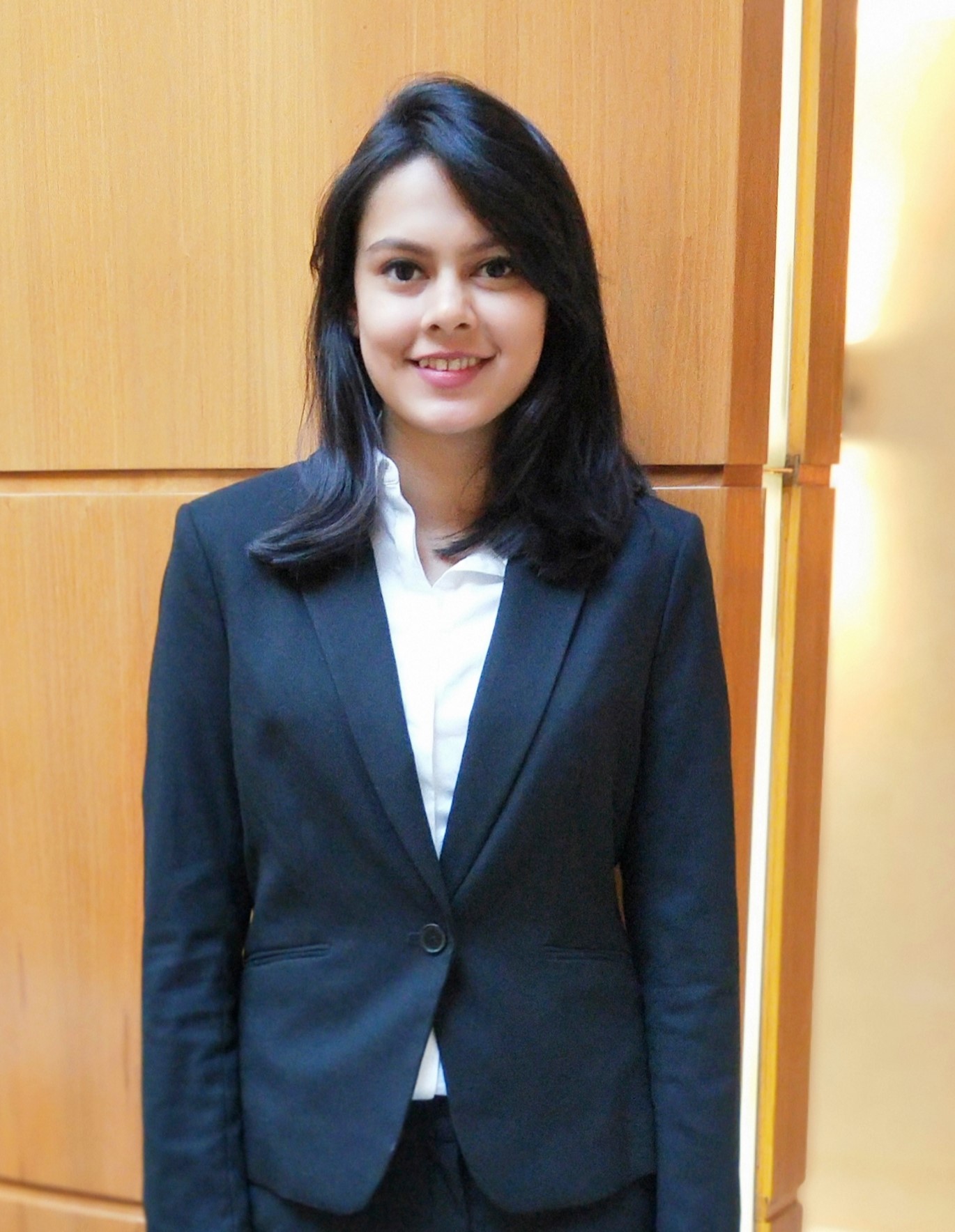 Do grab EVERY opportunity which comes your way.
As a software engineer, I design and develop software for both internal (employees) and external (clients) to solve business problems. The current portal my team is developing is focused on client (companies) onboarding to the bank. My day to day work involves ideating on quick and efficient solutions to solve various business problems. I am part of an international team where we collaborate from various regions to use global expertise and knowledge for fast decision-making and problem solving. My workplace also has a speak-up culture where we are encouraged to voice our thoughts and ask questions through various forums and interactions with senior management. This enables better leadership through feedback. In one sentence, my work consists of an amalgamation of collaboration, learning, participation and innovation truly highlighting the bank's core values of Open, Dependable and Connected.
WHY DID YOU CHOOSE THIS FIELD?
Starting out in grade 9 with learning the programming language Java, I always wanted to explore the utility of technology in automation. To gain greater insight into this domain, I decided to pursue my Bachelors in Computer Science and Engineering in India. Since, I have always believed in augmenting theoretical knowledge with practical implementation, I undertook a number of academic as well as corporate internships during my undergraduate studies which reinforced my belief and interest in the field of Computer Science. The guidance and mentorship I received from my professors and managers during these internships built, structured my interest in computer science and shaped my career.
WHAT DO YOU LOOK AT & THINK, "I WISH YOUNGER ME WOULD HAVE KNOWN THIS WAS POSSIBLE?"
The world of data science! I was recently selected to participate in the Eastern European Machine Learning Summer School and it opened my eyes to the unbounded capabilities of machine learning. I wish I had explored this field earlier but it's never too late!
WHY DO YOU LOVE WORKING IN STEM?
The area of science and technology is constantly evolving. It is one of the most creative, challenging interesting and innovative disciplines to work in which requires large amount of analytical, critical thinking and problem solving skills. And don't worry, these skills are not inborn- you build them along the way.
Being interdisciplinary, the applications I build and the research I undertake necessitates communication and collaboration globally enabling me to build my network, meet interesting people as well as build my knowledge in other disciplines.
I also absolutely love having the ability to directly penetrate and enhance lives to solve real world problems. From climate change, to healthcare, finance, education.. the applications of STEM is endless. STEM is one of the backbones the world stands on and being able work for social good motivates me everyday.
BEST ADVICE FOR NEXT GENERATION?
Although the figure of speech says "Jack of all trades, master of none", it is important to explore various fields before deciding upon and nurturing your niche area of interest. In addition to finding the direction you want to pursue, it also helps you figure out the areas you don't like! It is important to diversify your profile and have a well-rounded holistic knowledge and approach while dealing with an ocean of opportunities in STEM. Do explore this ocean and find what you love in order to harness and mobilize the potential within you. Do grab EVERY opportunity which comes your way. Don't be afraid to dive right in although you fear to fail. It is indeed true that you learn best from your mistakes. And last but not the least do ask for help if you need it, nobody can help you unless you ask for it.
Work hard until you don't have to introduce yourself.