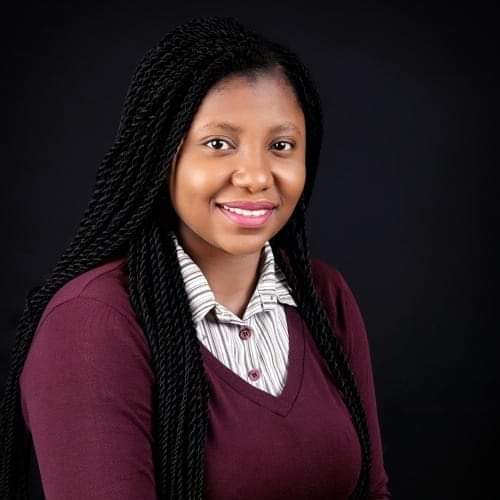 Developer, digitalnest & freelance
Don't limit or underrate yourself, stretch yourself and make a difference by achieving the unachievable
I leverage on web technologies to build digital products and bring businesses to live
WHY DID YOU CHOOSE THIS FIELD?
I never knew I could do this because I believe I'm a slow learner, but from my tender age I have loved anything technology, computer precisely, I love logical things and also love to do unique things.
I went for web training to keep myself busy while I was hunting for where to do my industrial Training, because I was after money not knowledge then.
But luckily for me I have a good tutor who challenged me as a lady that I can actually do this and make a living in the training I took for granted.
And thank God I took up the challenge, I never regret doing so. 😊
WHAT DO YOU LOOK AT & THINK, "I WISH YOUNGER ME WOULD HAVE KNOWN THIS WAS POSSIBLE?"
I wish I've started my tech career earlier,building products, building the tech ecosystem, maybe before I gain admission to university, but all desame there is a time and season for anything that God is involve
WHY DO YOU LOVE WORKING IN STEM?
The uniqueness of STEM, I love uniqueness though, smiles.
I wake up everyday looking forward to be the best I can be ( the world best)
BEST ADVICE FOR NEXT GENERATION?
Don't limit or underrate yourself, stretch yourself and make a difference by achieving the unachievable
"If you ever get tired, try to REST, Don't quit!!!
Its just a tiny line between quitting and success, just push a bit more you will get there"