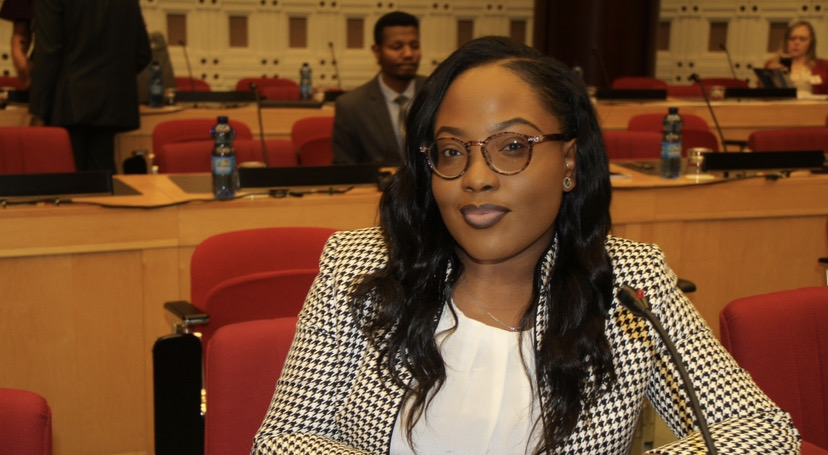 Graduate student pursuing a Masters in Air & Space Law at McGill University
I am Graduate student pursuing a Masters degree in Air and Space Law at McGill University. I also contribute to the stellar work of the Arizona State University Space Advisory Project under the Interplanetary Initiative. I am a passionate researcher with a focus on the ADR/Air and Space industry. My research explores alternative dispute resolution mechanisms for aviation and outer space disputes, aviation safety and safety in the use/exploration of the outer space.
WHY DID YOU CHOOSE THIS FIELD?
Growing up as a child, the possibility of transporting people and goods, several miles above sea level, fascinated me. I always wondered how planes could move unhindered across various airspaces. This curiosity inspired me to find out more about the aviation industry. As an aviation enthusiast, I am passionate about the regulation of human behavior (on earth and in the skies) through the instrument of law and policy. This sealed my desire to pursue a career in Air and Space Law as I wanted a taste of both worlds and an opportunity to explore the nexus between aviation/space and law.
I however began to explore the area of space law further through my Team Lead on the Arizona State University Space Advisory Project; Dr Timiebi Aganaba-Jeanty. Dr Timiebi gave me the platform and opportunity to get involved in space law projects and it has been an incredible opportunity so far.
WHAT DO YOU LOOK AT & THINK, "I WISH YOUNGER ME WOULD HAVE KNOWN THIS WAS POSSIBLE?"
I see more female Aeronautical Engineers and I wish younger me would have known that excelling in the field of Aeronautical Engineering as a woman is attainable as Aeronautics is not exclusive to the male gender. This was a dream I sadly abandoned at a very young age.
WHY DO YOU LOVE WORKING IN STEM?
For me, there is no life without STEM. STEM is at the core of our daily life and human interactions; I cannot imagine a life without STEM. I love working in STEM as it gives me a genuine sense of purpose and contribution to human development.
I look forward to ways in which I can improve and develop myself further as I push hard to make a mark as a woman in STEM and contribute immensely to the growth of the different STEM projects that I am involved in.
I look forward to ways in which STEM can further improve human lives.
BEST ADVICE FOR NEXT GENERATION?
Yours dreams are valid! Whatever your mind can conceive, you certainly can achieve. There is no limit to what you can accomplish and the impact that you can make in STEM
"Don't be pushed around by the fears in your mind. Be led by the dreams in your heart." - Roy T. Bennett