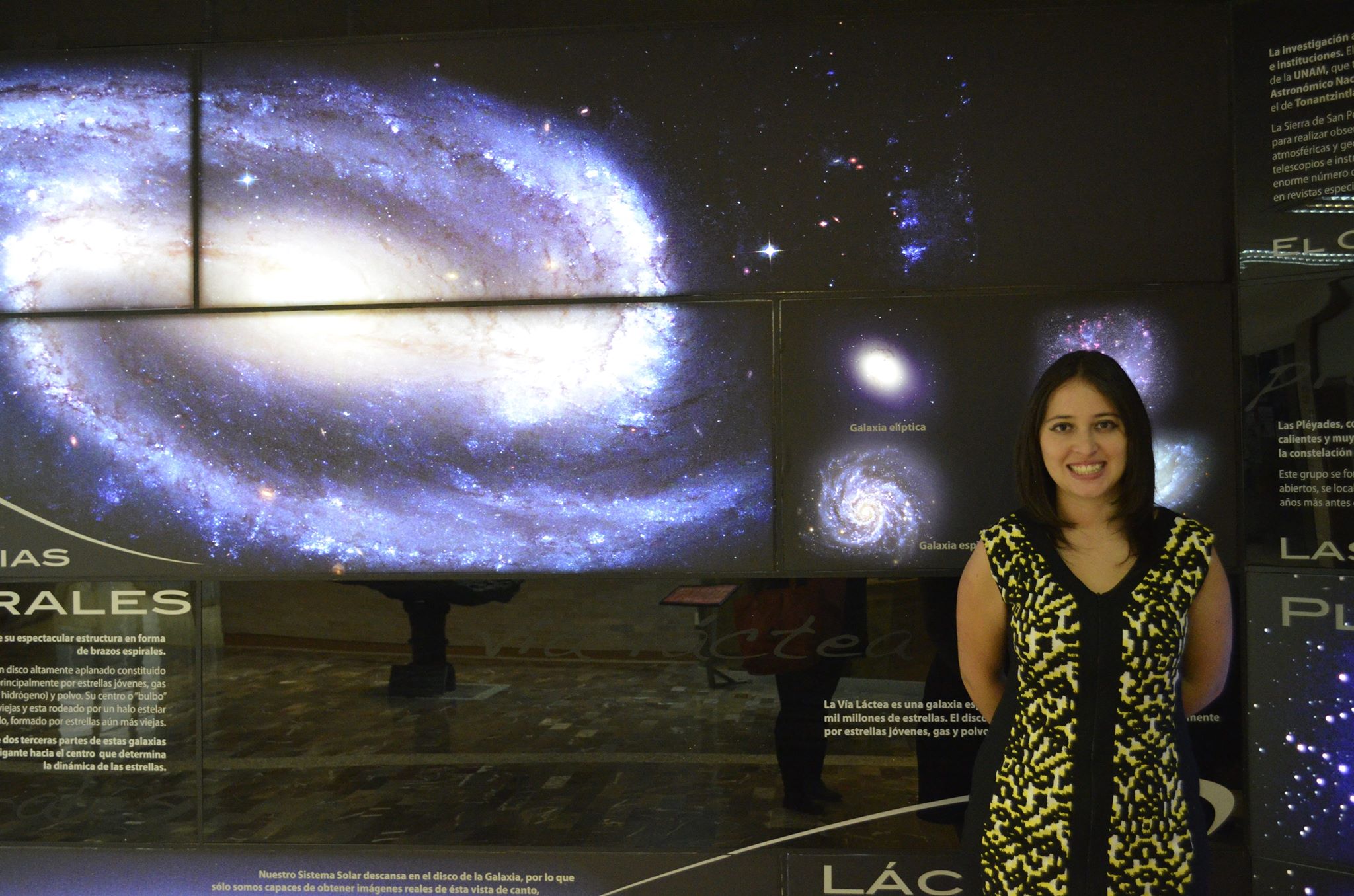 Science Communicator and Astronomer
I create new ways of approaching science especially astronomy to different audiences and this is done around public talks, lectures, online events and creative workshops.
WHY DID YOU CHOOSE THIS FIELD?
I was six years old when I discovered that I wanted to become an astronomer and it was because of my kindergarten teacher. She organized an exhibit around space and I was just fascinated with all the stars, the planets and the nebulae. That day definitely changed my life.
WHAT DO YOU LOOK AT & THINK, "I WISH YOUNGER ME WOULD HAVE KNOWN THIS WAS POSSIBLE?"
Last February I worked as a Science Communicator for the Abu Dhabi International Science Festival and I got the chance to visit Burj Khalifa, the tallest building around the world. Being there made me feel rewarded about all the effort I made to get to that point and also showed me that every dream is possible to be accomplished. You just need to be patient, work hard and never listen to the voices that tell you "you can´t".
WHY DO YOU LOVE WORKING IN STEM?
Working in a STEM field always allow me to be creative and curious and innovative, every day there is something new to be discovered and disseminated. I look forward to inspiring the new generations, especially young girls to follow their dreams and make the path easier for them. Moreover, I want society to approach science and make it part of their lives.
BEST ADVICE FOR NEXT GENERATION?
My best advice is to never give up. Yes, there are going to be some difficulties in your way and moments when you are gonna say "I can´t do this anymore" and that is fine. Sometimes the hardest moments are the ones that teach us the most. So, learn from those times and take everything from them but always stand up and keep moving forward. If you need it, ask for help. You are not alone and you never will be. But also provide your help to the one in need especially another woman. Always work together and in unity. Just then everyone will win. You got this girl, go for it.
"We choose to go to the moon in this decade and do the other things, not because they are easy, but because they are hard, because that goal will serve to organize and measure the best of our energies and skills, because that challenge is one that we are willing to accept, one we are unwilling to postpone, and one which we intend to win."