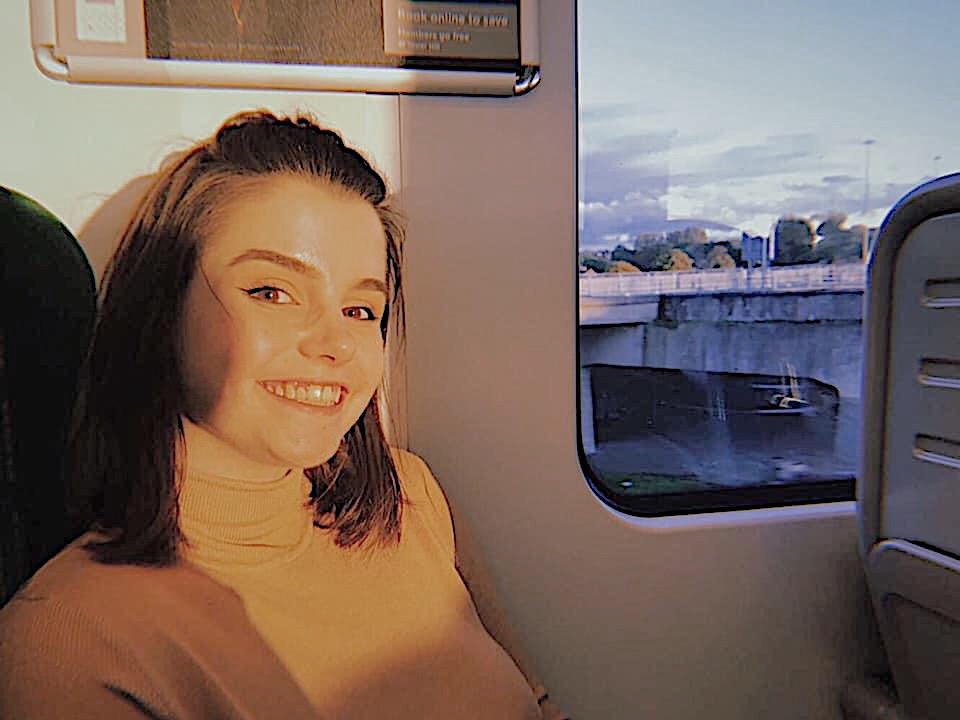 MSci Physics and Astronomy, University of Birmingham
And - Chair of WISE - Birmingham (Women in Science and Engineering); Exec at Large for UKSEDS
Don't be afraid to ask for help.
Throughout my degree at Birmingham, I have been able to engage with current topics and research in the space sector which has further pushed me to pursue and share my enthusiasm of astronomy. Most recently, I aided in a group project focused on investigating the prospects of observing asteroseismic effects in M and K dwarf stars with PLATO. This was a fantastic opportunity to work in an active research setting and further highlighted my passion!

During my time at university, I have been an active member of WISE (Women in Science and Engineering) on campus. Starting off as a volunteer to joining the committee as publicity officer to recently being elected chair, it's been amazing. The society supports and celebrates women in all STEM fields, creates a safe space for everyone to discuss barriers within STEM and engages local primary schools with its accoladed outreach scheme. I'm looking forward to another year, filled with pizza and new events, alongside an incredible committee!

In my new role at UKSEDS, I feel I've slotted in well with the wonderful team and have thoroughly enjoyed my time so far! It's a great 'space' to meet like minded people and get involved with so many amazing opportunities. Recently, I have worked within the outreach branch to provide online activities during lockdown, as well as working within diversity and inclusion to organise helpful resources for all to access.
WHY DID YOU CHOOSE THIS FIELD?
It took me a long time to decide to pursue even a STEM path, I entered college with a 50/50 split of subjects - half STEM and half arts. Without two incredible physics teachers, both in high school and college, to this day I think I could be completing a degree in english literature.

I'd always had a great interest in space, fuelled by my own research due to the lack of taught astronomy material and by a trip to Kennedy Space Centre when I was young. However, I never thought it held any true career opportunities. The day I realised that astrophysics was a degree that I could take and that the space sector was a huge industry filled with interdisciplinary job prospects, was in my first year of college. I vividly remember talking to my family, friends and teachers about it and feeling an immense amount of relief when it was received with support and encouragement. To this day, I thank them for pushing me forward.
WHAT DO YOU LOOK AT & THINK, "I WISH YOUNGER ME WOULD HAVE KNOWN THIS WAS POSSIBLE?"
Going into my 4th year at university, I have stood up and spoke at four AGMs, run outreach sessions with other volunteers, taken prospective students on campus tours, had lunch with the CEO of STEM Ambassadors and am now going on to lead a fantastic team for WISE. I wish younger me had known everything and anything was possible! Throughout high school and upwards into my studies, I have struggled with anxiety and only recently have I been able to take back control. I would love to be able to tell my younger self that things will get so much better, public speaking wouldn't always be so painful and an incredible group of friends was just around the corner.
WHY DO YOU LOVE WORKING IN STEM?
No matter where your key interest lies in STEM, there is always some groundbreaking research happening somewhere in the field - it's incredibly exciting. I love the fact that I have found a wealth of people who share the same interests as me and therefore the same excitements when it comes to both astronomy and STEM. It spurs me on.
BEST ADVICE FOR NEXT GENERATION?
Don't be afraid to ask for help.

I know that even on my short journey to where I am now, it could have been a lot smoother had I stuck my hand up and asked that question or knocked on a door and asked for help. The road into STEM can be tough but you can be much tougher and asking for support doesn't weaken that at all! Know that many of the people around you are in the same boat, they will help you and you can help them. It's worth it, trust me.
"Like what you do, and then you will do your best." - Katherine Johnson