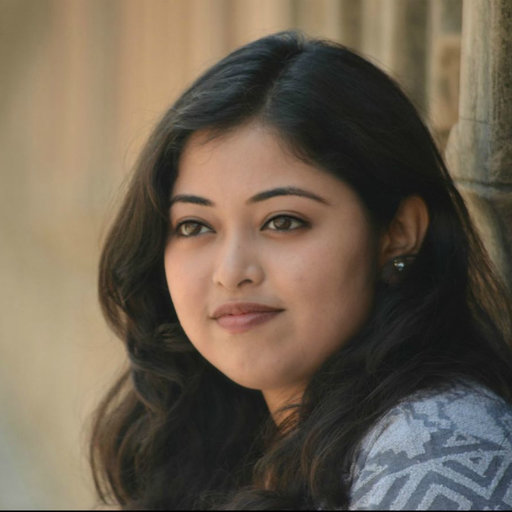 PhD graduate student, Bose Institute
Don't let the gender bias permeate science. Be resilient.
The primary focus of my research is to understand how nucleic acid chemistry and dynamics is related to cancer. I work on designing anti-cancer drugs against unusual nucleic acid structures.
WHY DID YOU CHOOSE THIS FIELD?
My father is a doctor, who always inspired me to be passionate about my dreams to be a scientist. While many women of my country experience persistent, often internalized fear of being exposed as not good enough in their career, I am very lucky to have my mentors and family, whom I consider the central pillar of my professional endeavours. They helped me to embrace my feminity and balance my career with family. During my PhD, I have learned how to implement my understanding of fundamental science to clinical research, which provided me insight into my striving towards academic excellence. At this point, my career took a turn when my publications and conference presentations received critical acclaim and bagged me external recognition through prestigious awards. I would love to serve the mankind
and contribute more towards the revelation of unprecedented aspects of cancer biology.
WHAT DO YOU LOOK AT & THINK, "I WISH YOUNGER ME WOULD HAVE KNOWN THIS WAS POSSIBLE?"
My development from childhood into adolescence shaped my perception of science and research. I was in high school when the human genome project was succesfully completed after several years of efforts. This discovery had a great impact to trigger my passion for cancer research. I realized that the scientific discovery is a fruit of patience and perseverance, combined with tenacious efforts on a subject over years. This realization helped me to obtain a deeper understanding of challenges in the particular research area and innovate solutions having a significant impact on the identified problem.
WHY DO YOU LOVE WORKING IN STEM?
I have come across many women, whose career had been dogged by the crippling sense of imposter syndrome in their workplace. In a patriarchal society, where women are mostly considered as the appendages than the equal partner in work, I am able to stand out from the crowd and face the setbacks gracefully. My work has given me the strength and independence to strive for excellence in my desired choice. I hope to imbibe the culture within the workplace of positive empowerment with the expectation of equal success and support for men and women.
BEST ADVICE FOR NEXT GENERATION?
Don't let the gender bias permeate science. Be resilient and follow your passion to strive for 'gender blind' science.
"To all the little girls who are watching this, never doubt that you are valuable and powerful, and deserving of every chance and opportunity in the world to pursue and achieve your own dreams." - Hilary Clinton