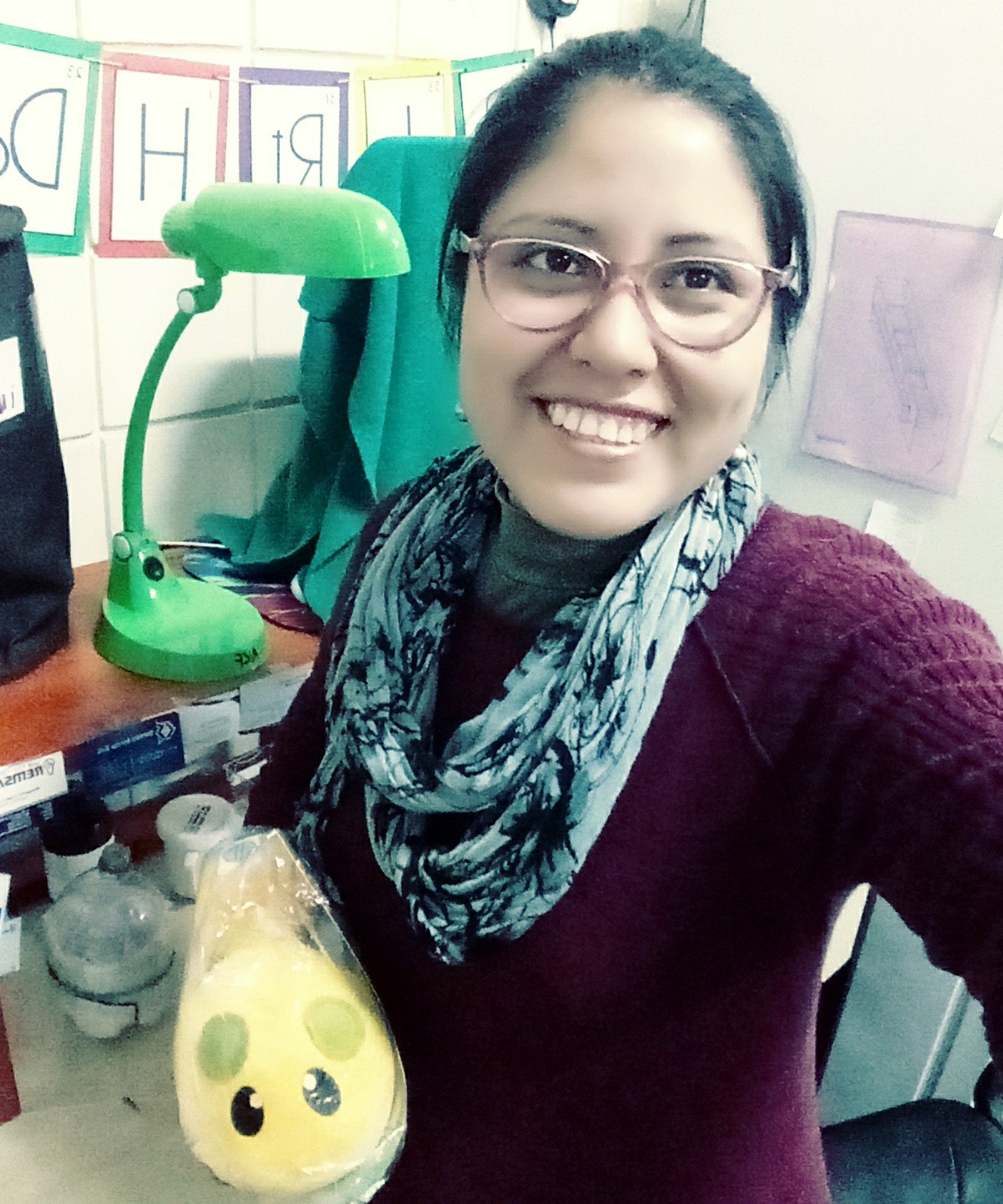 PhD Student
Universidad Nacional Agraria La Molina
Just follow what really want as career or professional area; that will make you happy.
I am a PhD student, I love working in the lab. I have been working with microorganisms, especially with environmental bacteria for long time. Now, I am using the fascinating machinery and capabilities of the yeast to conduct different experiments using methods of molecular biology trying to obtain some bioactive molecule or an interesting mechanism that could be employed in different biotechnological applications.

I also enjoy teaching at university; this is something that I have recently discovered. But when I do it, it really makes me feel happy.
WHY DID YOU CHOOSE THIS FIELD?
Because since a young girl, I always wanted to understand the mechanisms that make possible the life and the functioning of the living beings. I was always astonished by the complexity and beauty of the nature and I wanted to study something that involves biology concepts. Then, as an undergraduate student, I was fascinated by the concepts and things that can be achieved through molecular biology.
WHAT DO YOU LOOK AT & THINK, "I WISH YOUNGER ME WOULD HAVE KNOWN THIS WAS POSSIBLE?"
It does matter how difficult life seems to be, you can overcome everything and achieve your more ambitious dreams.
WHY DO YOU LOVE WORKING IN STEM?
Because each day is different and we never stop learning, science is very dynamic. Also, I feel that it makes me use my potential to the maximum. After such hard work, when finally an experiment works, it gives you one of the best feelings of success. That is fascinating to me.

Regarding to the teaching experience, is one of the most rewarding occupations. You are building and training new generations of professionals that maybe will achieve something important to their own lives and community. Through the lectures, students can be inspired and that is a big and wonderful responsibility.
BEST ADVICE FOR NEXT GENERATION?
At some point, maybe your brain does not know what to do, but inside your heart the response always be there. Just follow what really want as career or professional area; that will make you happy.
"Things happen for some reason."