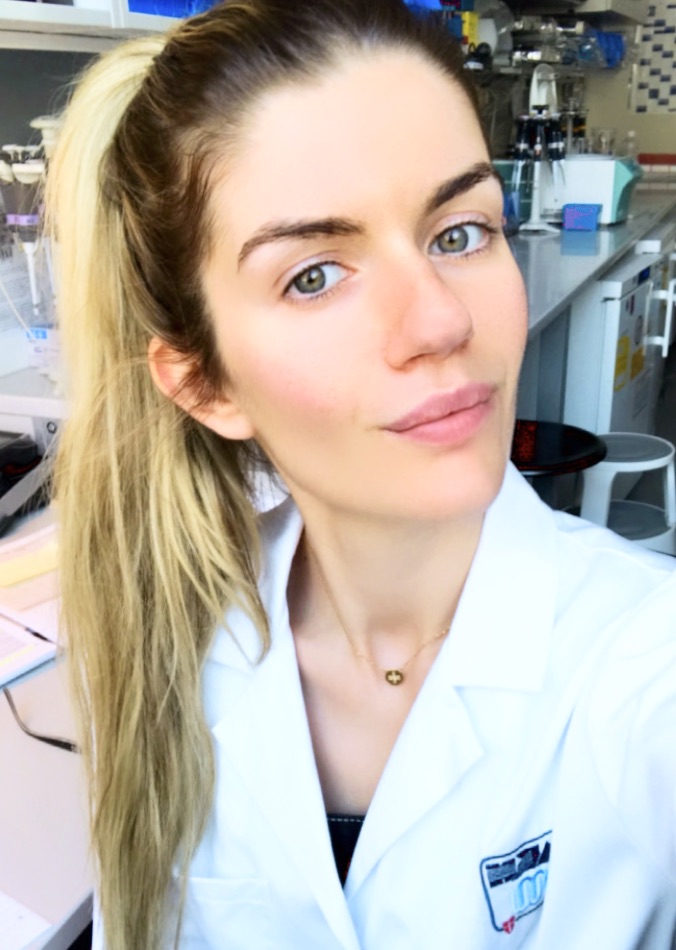 Early Stage Researcher , Medical University of Vienna
Do not compromise! Be brave enough to follow your passion for STEM.
My PhD research focuses on elucidating a causal link between Inflammatory Skin Diseases, such as Psoriasis, and cancer development, with the ultimate goal of identifying new therapeutic targets.
WHY DID YOU CHOOSE THIS FIELD?
As an undergraduate I developed a strong interest in inflammation, an immune response that underlie many human pathologies, from autoimmunity, to cardiovascular disorders and malignancies. To this end, I wanted to further understand how inflammation, particularly chronic inflammation, contribute to these diseases and explore potential therapeutic avenues.
WHAT DO YOU LOOK AT & THINK, "I WISH YOUNGER ME WOULD HAVE KNOWN THIS WAS POSSIBLE?"
Earning a PhD Fellowship is a result of first, having a long-term goal at the beginning of your studies, second, a plan to reach this goal and third, the commitment and hard-working attitude to execute this plan even if the road is getting tough. If you know what you want to become then you will find a way to do it but for this, you must be honest with yourself.
WHY DO YOU LOVE WORKING IN STEM?
What fascinates me about working in STEM and doing experimental research is the idea that one day you might be able to make a discovery that has a therapeutic value and as such, helping millions of people worldwide. In parallel, doing science is a lot of fun. As a scientist, I am privileged to explore the living world inside our cells!
BEST ADVICE FOR NEXT GENERATION?
Do not compromise! Be brave enough to follow your passion for STEM.
"Nothing in life is to be feared, it is only to be understood. Now is the time to understand more, so that we may fear less." - Marie Curie