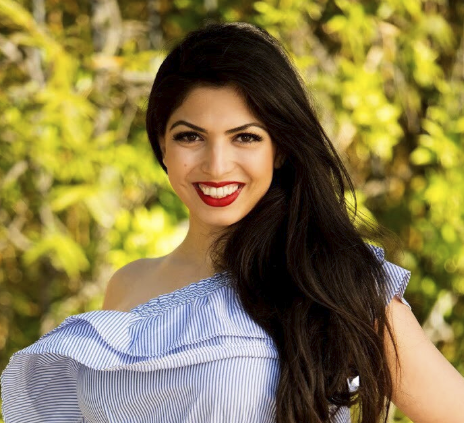 Head of Global Software Marketing Strategy
Try to connect with as many other female in STEM as possible.
As the head of software marketing strategy, I work globally and cross-functionally to engage internal and external subject matter experts to define Illumina software marketing current/future strategies and product roadmap across market segments, applications, platforms, and regions. I focus on building partnerships with the software development team, marketing ecosystem, sales and support organizations as well as the customers to increase Illumina software footprint in the market, and to create a comprehensive set of strategic plans to increase adoption of Illumina software solutions.
WHY DID YOU CHOOSE THIS FIELD?
I have always been passionate about improving human health. Looking back, I think the seed was planted in me at a young age, watching my mom go to the hospital and tell me about her day. My mom has always been my role model, a dedicated and successful medical doctor. I loved hearing her stories about patients and how she diagnosed and treated them. Medicine sounded like this big problem-solving mission to me with the goal to get people back healthy, and what is better than good health? My dad was a civil engineer, and he inspired me to have a problem-solving mindset for everything in life, always break down the big problem into smaller pieces, and tackle them one at a time. From a young age, he would share with me details of his engineering projects and help me with my legos to build complex structures.

At MIT, I was able to combine my two interests: human health and tackling big problems! During my undergraduate years, I worked on implantable medical devices and in graduate school, I worked on non-particles for HIV vaccine delivery. The first human genome sequence was completed when I was at MIT, and I exactly remember sitting in my dorm room, reading the nature magazine with the cover of "the human genome" and being fascinated by the work and what the future holds. It was such an empowering feeling to know that now we have the software code to the human, which could play a significant role as we continue the journey to understand, prevent and treat different diseases. Joining Illumina to leverage the power of the genome to improve human health, was a natural fit and a dream job for me. Throughout my 10 years at Illumina, I have led several different impactful initiatives, including leading the launch of the HiSeq X Ten – the world's first sequencer to break the sound barrier of human genomics and bring down the cost of human whole genome sequencing to $1000 -- compare this to 2003 when it cost ~2.7 billion dollars to complete! That represents a 2,700X reduction in cost! My goal is to continue to make a tangible impact in the field of genomics and make genomics accessible and affordable to everyone, so in any medical decision, we are leveraging genomics for a better and more precise diagnosis, treatment and even prevention.
WHAT DO YOU LOOK AT & THINK, "I WISH YOUNGER ME WOULD HAVE KNOWN THIS WAS POSSIBLE?"
I wish younger me knew it was possible to launch a revolutionary platform, as the youngest ever product manager at Illumina, and change how genomic sequencing is done forever! I wish younger me knew that it is possible to come up with an idea from scratch, put a business plan together and launch a professional services group to help hundreds of customers globally to adopt genomic sequencing. I wish younger believed more in me! I wish. younger me knew that it is not about age or years of experience, as much as it is about being passionate, dedicated and having the "can-do" mindset. I wish younger me knew that being the only female in the room is not a bad thing, but it is an opportunity to make a difference, prove yourself and get more females in the same room. I wish younger me knew that speaking up is not a sign of weakness but a sign of confidence and knowing your wroth. I wish younger me knew how far I would come 
WHY DO YOU LOVE WORKING IN STEM?
I have a natural curiosity to understand how this world works on every level. I want to understand it, so I can bring positive change to it. Given my curiosity and eagerness to learn, sciences and engineering come natural to me. Every day I wake up with a growth mindset and thinking how I can grow in all aspects of life and have a positive impact on the world. From how I can be a part of genomics revolution in oncology, genetic disease, reproductive health, to how I can support other females in STEM, to how I can recruit and build strong teams, there is not a day that goes by without me being intentional and passionate about my abilities and how I can contribute to the world.
BEST ADVICE FOR NEXT GENERATION?
Best advice is to try to connect with as many other female in STEM as possible and try to learn from them and see what has worked for them to develop themselves and grow in their career. We are each faced with different type of challenges given our backgrounds, environments, areas of expertise, etc. but as we grow in our careers, we need similar type of skillsets to get to the next level and overcome challenges. And stay positive! It is going to be a long journey, and seeing the glass half full is what you need to get to your destination.
You are the greatest project you will ever get to work on. Take your time. Create magic!