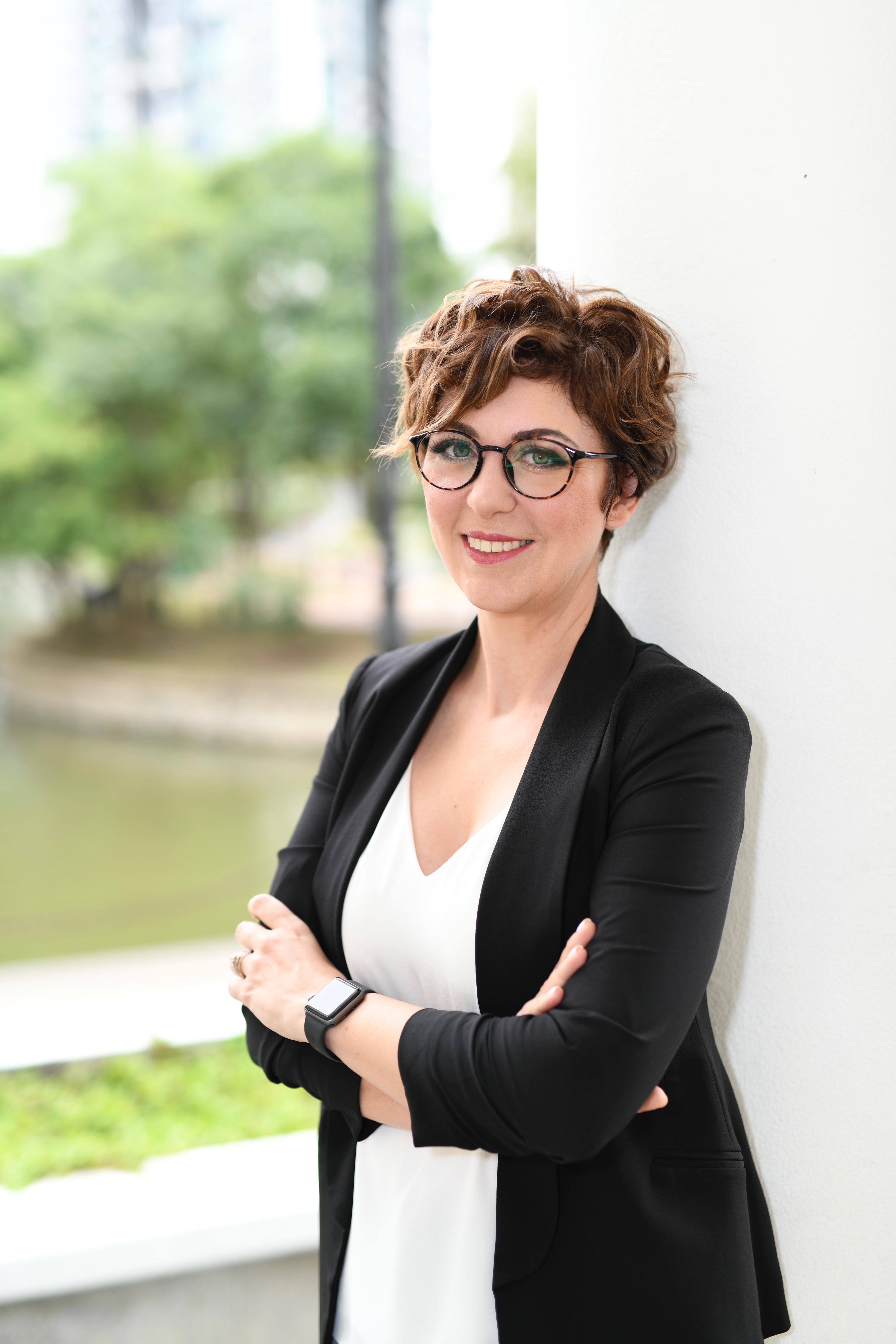 Senior Lecturer in Forensic Science, Murdoch University
And - Deputy Dean & Director of Research, Murdoch University
Not all heroes wear a cape and you will look great in a lab coat!
As Forensic Scientist I am an expert in the use of evidence from nature (e.g. insects, plankton, crustaceans) to investigate suspicious deaths, cases of animal cruelty and biosecurity issues. I teach and I do research in this space. I have several international collaboration and I supervise students at different level. As Deputy Dean and director of Research I manage academics, I provide them with research advice and I facilitate networks.
WHY DID YOU CHOOSE THIS FIELD?
In a crime investigation, the criminal and the victim always have one thing in common: the environment. They breathe the same air, touch the same water, walk on the same sand… they are both in the same place at the same time. And when this happen, they leave traces of themselves on each other. I believe I was born as a biologist, always curious about the little creatures around me. During my studies in Natural Sciences in Italy, I realised that what I really wanted was to use these creatures for an application bigger than just science for science. I discovered forensic science, and I realised that the understanding of the key left by Nature on a crime scene can give greater chance to ensure justice in a criminal case. I travelled the world to be exposed to more experience and to work alongside the best experts in the world, I even spent time in two on the USA "body farm". I travelled the world to be exposed to more experience and to work alongside the best experts in the world, I even spent time in two on the USA "body farm". I become the first forensic entomologist working along-side pathologist and police in my country. My master thesis has been published as a book what is still the current manual used to train investigators a different levels.
As expert witness, I was involved in several criminal and civil cases and I become one of the major experts in Italy. However, things were not easy in Italy, where my profession was not recognised by the work system. I therefore moved to Australia, with a post doc that ended up in an academic job. I found love, and I had a baby girl. I continued working and I become more and more involved in science communication and as advocate for women in science and women in academia, winning several awards for both. Last year I took the new challenge of moving to Singapore, and so far has been pretty hard as with the closure of the borders my family is split in two continents. Oh well.. things will improve and we will be stronger! Meanwhile, I keep up the good work and I look after my baby girl, teaching her to be always kind and curious.
WHAT DO YOU LOOK AT & THINK, "I WISH YOUNGER ME WOULD HAVE KNOWN THIS WAS POSSIBLE?"
I was very stubborn thinking that with my good work in Italy I could change the system, being recognised and work as academic and researcher. I waited a lot before packing my stuff and leave for good. It was the best decision of my life and triggered many good things. Sometimes I find myself thinking that I should have done that way before... however... maybe I was not mentally ready before and I needed to get more mature for such a life change. Lesson learnt for me: there is a difference between tenacity and obstinacy. 'tenacity' is being intelligently driven and responsive to a changing word; 'obstinacy' blinds you to embracing new opportunities and different ways of doing things.
WHY DO YOU LOVE WORKING IN STEM?
I cannot see myself in doing anything else. Anything else that working with Nature would make me happy. When I was little girl I couldn't wait to wake in the morning to take my magnifying lens or my little field microscope to look for critters in the pot plants and the fish in the aquariums and I was obsessed with nature documentaries on TV. Now I want to wake up pretty much for the same reasons, but 2.0: investigating nature not alone, but with collaborators and friends around the world, using new technologies, make my documentaries in an innovative way, via VR for example. I wake up because I am as curious as I was a little girl, maybe more, and I can't wait what the old mother nature can bring us today, and where its creature have to tell us to solve a mystery.
BEST ADVICE FOR NEXT GENERATION?
Not all heroes wear a cape and you will look great in a lab coat!
"Don't have fear of the hard moments, from these comes the best." - Rita Levi Montalcini, Nobel Laureate from Turin, Italy — my hometown.