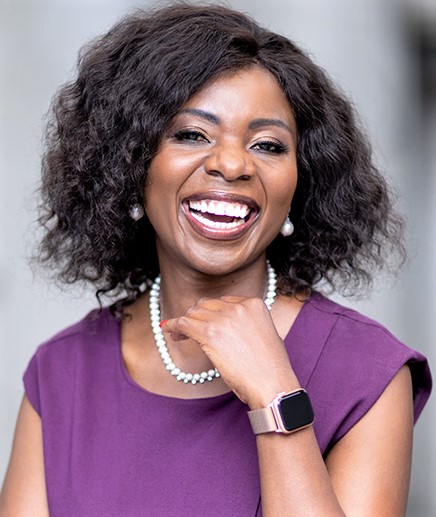 Everyone has it in them and we can all be STEM champions.
I solve mining sustainability problems
WHY DID YOU CHOOSE THIS FIELD?
Yes, i loved science and i am passionate about creating a sustainable environment while we mine commodities that help us live a better life. I have worked in the mining industry for over 20 years and did a PhD in mineral processing. my PhD was based on solving some of the water issues that mining communities is presented with. thats when i knew i want to contribute in this field. Then i worked in various roles and rose to VP level across different functions. I also worked with mining communities and realised there is so much to be done in reaching the sustainable development goals of reducing poverty and ineqaulity
WHAT DO YOU LOOK AT & THINK, "I WISH YOUNGER ME WOULD HAVE KNOWN THIS WAS POSSIBLE?"
Completing a PhD in a male dominated environment and contributing to sustainable communities
WHY DO YOU LOVE WORKING IN STEM?
To know that i am making a difference for future generations to come
BEST ADVICE FOR NEXT GENERATION?
The world is changing very fast. The future is STEM. With the 4IR and now moving to 5IR, what will the future be like if we dont aspire to be part of it? Its an exciting future and we women need to be there and start now or else we are left behind. Dont let anyone tell you what you cant do. Everyone has it in them and we can all be STEM champions. Believe in yourself and continue to pursue your dream!
The meaning of life is to find your gift. The purpose of life is to give it away! by William Shakespear. Find your gift and dont keep it, share it with the world