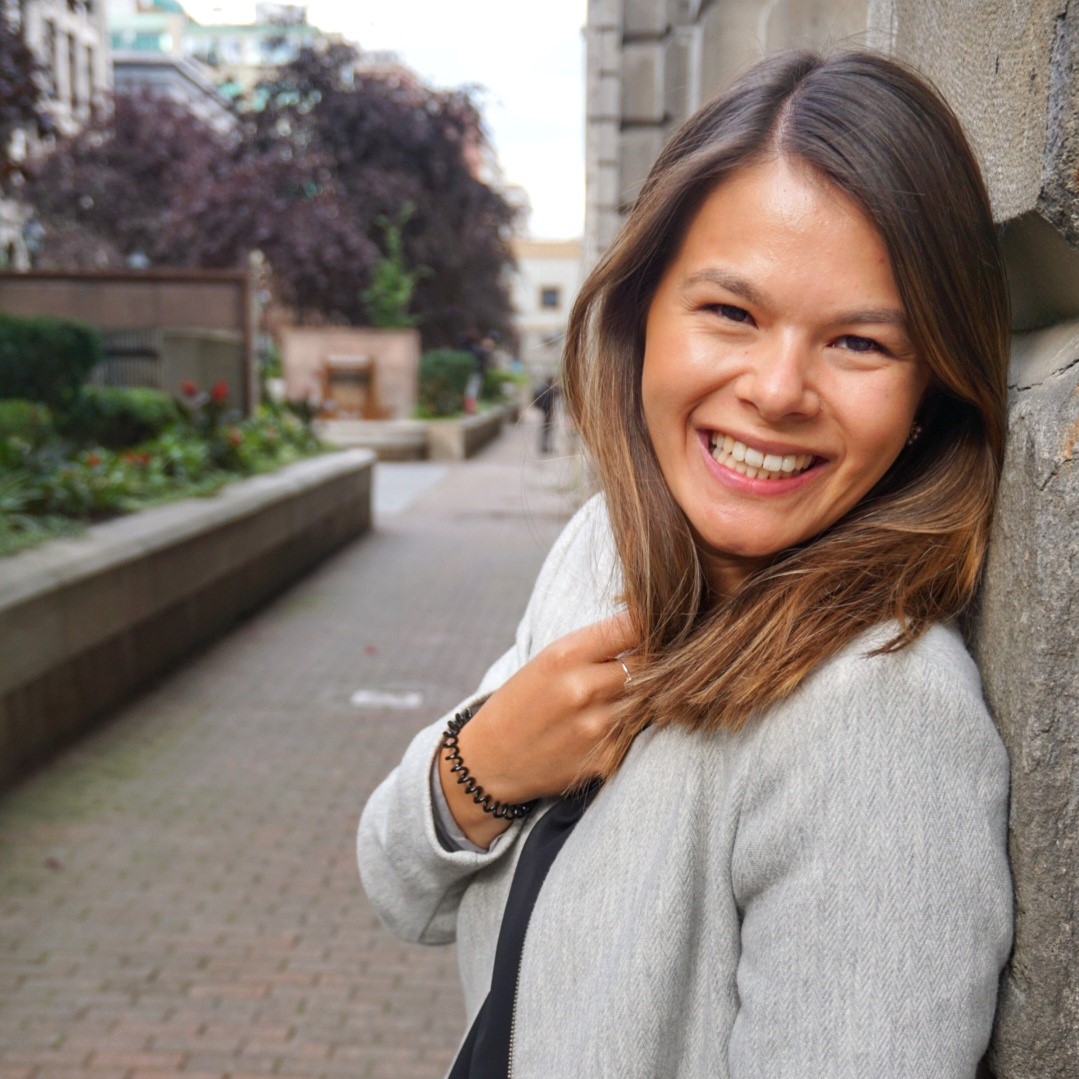 Senior PhD Candidate, Laval University
If you enjoy science but you are not sure if it's something for you, just try it and find out. There are many ways that lead to Rome.
I am PhD student for the department of animal science specialized in environmental toxicology, epigenetics and reproductive biology.
WHY DID YOU CHOOSE THIS FIELD?
Throughout high school I always wanted to be a veterinarian. And to be honest, who doesn't want to be a vet at some point in their lives? I simply loved animals and was passionate about health and disease. In reality, however, I didn't have the grades to become one. So, instead, I decided to follow a applied bachelor program in biology and medical laboratory research, to still be involved in health and disease science/research. The first couple of years were definitely not easy, but I enjoyed the projects and science. Plus, it gave me the opportunity to travel for internships abroad. Throughout the studies I got particularly interested in cancer research, and so went off to New Zealand for my first internship at a cancer research institute. This was followed by another internship in Germany (also cancer research). And through real hard work I managed to graduate. A diploma? What am I going to do next? I knew I didn't want to stop studying just yet, so I aimed for a master program in biomedical science at Maastricht University, The Netherlands. These two years were some of the best of my academic career. They were just so much fun. Definitely not easy, but I enjoyed the challenge. My last internship I performed at the cancer research center in Quebec City, Canada. It was a very competitive lab environment, where I learned a lot, though did not like the immense pressure. After these experiences and some others, I needed something through which I could contribute more. You know, that feeling that you can actually make a change in the world. Performing fundamental cancer research is necessary and required, but I felt I was getting further and further from reality. And what happened to my love for animals? By the end of my masters I saw this PhD job advertisement for the department of animal sciences with a project working on environmental pollutants and their impact on human and wildlife health. I reached out, got interviewed, and rolled into a PhD program shortly after. A PhD? Who would have ever thought.. So yeah, the past few years I have worked on a very large applied project involving environmental pollutants and how they can affect the father's sperm, and how his compromised sperm can impact the health of his children using an animal model. On the side I also run a passion project involving the impact of the same pollutants but on wild Norwegian Polar bear mother, cub energy metabolism. I guess you can call it a full circle moment. :-)
WHAT DO YOU LOOK AT & THINK, "I WISH YOUNGER ME WOULD HAVE KNOWN THIS WAS POSSIBLE?"
Well, being at the end of a my PhD is already a huge milestone. I wish my younger self would just have more confidence in herself. To know that everything will work out the way she envisioned as long as she put her heart and hard work into it. To never give up, and to never accept "no" as an answer. People will always have an opinion about you anyway, but at the end it's your life and you decide what you want to do with it. I still struggle with confidence (28 now), but I can tell you it get's better every year.
WHY DO YOU LOVE WORKING IN STEM?
To contribute. I love what I do because I know I can make a change in the world. To be part of something bigger - to indirectly improve the health of people but also wildlife.
BEST ADVICE FOR NEXT GENERATION?
Believe in yourself. If you enjoy science but you are not sure if it's something for you, just try it and find out. There are many ways that lead to Rome. That's the beautiful part about it, you can always change to something else.
"The future belongs to those who believe in the beauty of their dreams."