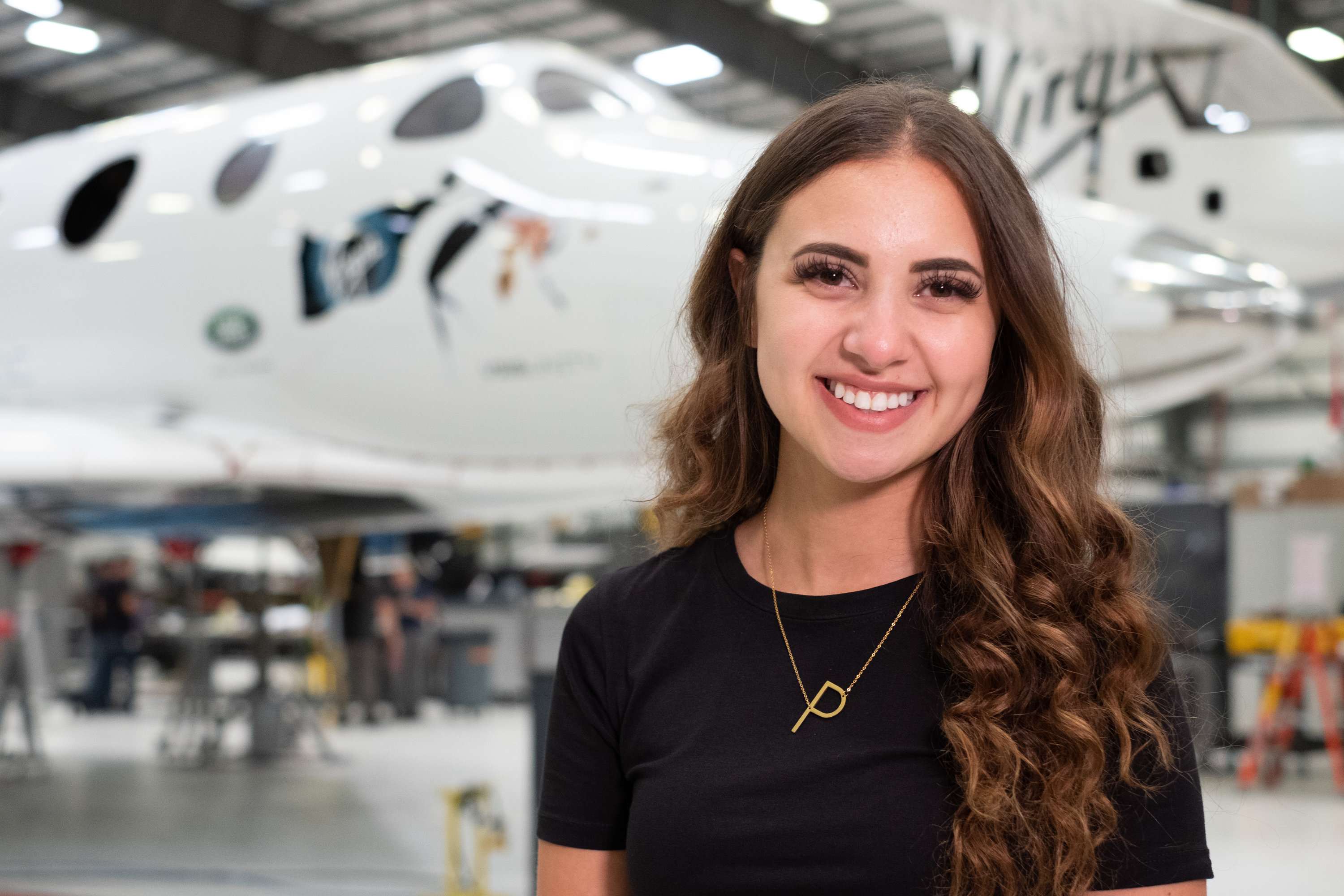 I work alongside incredibly talented people (who teach me new things every day!!) to analyze the capabilities of space tourism vehicles.
Why did you choose this field?
In high school, I had an amazing physics professor who showed me the fun side of science. While I had always liked school, especially math and science (even though they didn't come naturally at all), he was the one that showed me the things that could happen through physics and I was hooked. I don't think I would've gone to college for engineering if I didn't happen to take his course.
What do you look at and think, "I wish younger me would have known this was possible"?
My NASA internship was a big moment for me. Growing up in Florida, the space industry was all around me. From watching Space Shuttle launches from my front yard with my dad to following SpaceX in high school - you couldn't escape it! I never could've imagined that I'd be a part of space history to any degree but my internship really changed my mindset.
Why do you love working in STEM?
I love knowing that every day I go into work (or up until recently, going to class), I have the power to make the world a tiny bit better for everyone on Earth and in space!
Best advice for next generation?
No part of engineering has come naturally to me, but my passion and support network keeps me going. Surround yourself with people who are just as excited about some aspect of STEM as you and the hard classes or days won't seem as bad.
Inspo quote / fun fact / role model
"If someone offers you an amazing opportunity but you are not sure you can do it, say yes - then learn how to do it later!" - Sir Richard Branson