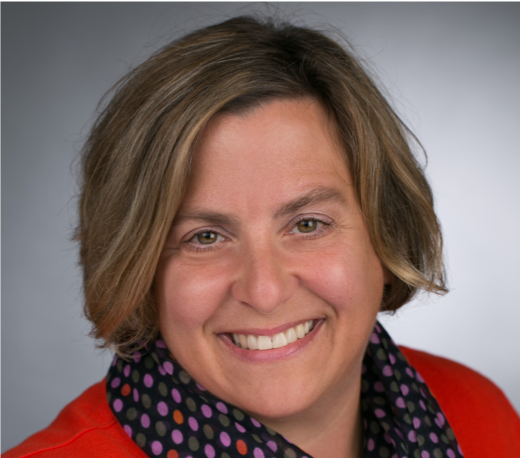 Business Development Manager
Use your voice even if it shakes. Stand up and advocate for yourself.
My job is to go out and find new companies, technologies, products, collaborations, or projects to bring to our company so that we can expand our capabilities.
WHY DID YOU CHOOSE THIS FIELD?
I have always been a curious person, especially as it relates to science. I always like to figure out why something happens and how. When I started taking science, my first real experience was in the human anatomy lab with real cadavers. I was fascinated and could spend hours learning about all of the intricacies of the body. From there it took off and I haven't looked back. Now my role revolves around new technologies and applications in science and that is the most fascinating part of my job.
WHAT DO YOU LOOK AT & THINK, "I WISH YOUNGER ME WOULD HAVE KNOWN THIS WAS POSSIBLE?"
For the past two and a half years, I have been the resident science expert on the weekly live podcast Science Wednesdays, hosted by Global Women Social Enterprise (GWSE) on HerStoryToo. I have recorded nearly 150 shows ranging from my experiences as a scientist, to all things science, to issues facing women and girls around the world. GWSE is an organization that sponsors and mentors STEM girls in Africa who listen to the shows as part of their curriculum, however, the audience has grown to include thousands of listeners around the globe.
WHY DO YOU LOVE WORKING IN STEM?
I really enjoy thinking that there is something new and different that could be applied to science to make people lives better. I LOVE thinking of non-traditional uses of technologies in other industries that could be applied to biotechnology. I also really love to collaborate. Working together to solve problems is really important and rewarding. We are stronger together than apart.
BEST ADVICE FOR NEXT GENERATION?
Use your voice even if it shakes. Stand up and advocate for yourself. I guarantee you that it will get easier. Be persistent and know that failure is completely normal. Never…ever...ever give up. If you think you want to give up, reach out and get a mentor.
"I've learned that you shouldn't go through life with a catcher's mitt on both hands; you need to be able to throw something back". - Dr. Maya Angelou