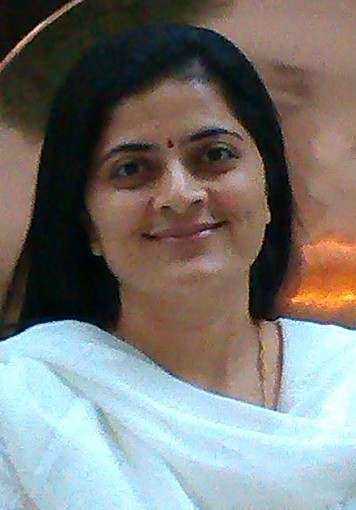 Dr. Phalguni Anand Alladi
Senior Scientific Officer, Department of Clinical Psychopharmacology and Neurotoxicology
National Institute of Mental Health and Neurosciences
Your creativity, in STEM, will help you mend lives! Go for it, make the big difference!
I am a basic scientist, who is interested in the working of the brain. I started off studying the developing brain and the effect of music on it. I am currently trying to understand, "what age does to the brain" and "what specifically goes wrong in the diseases of the elderly, for example Parkinson's disease".
WHY DID YOU CHOOSE THIS FIELD?
My father passed away in his mid fifties due to stroke/infarct, when the working of the brain struck me! I knew nothing about it! Neuroscience was an intriguing but a distant field of science for me, as I had my Masters in Microbiology. It was largely circumstantial that I joined AIIMS, New Delhi as a research fellow. There, I was exposed to several fields of medical research, but I felt motivated by a faculty engaged in Neuroscience research and my interest was re-kindled. She went on to be my PhD Supervisor too.
WHAT DO YOU LOOK AT & THINK, "I WISH YOUNGER ME WOULD HAVE KNOWN THIS WAS POSSIBLE?"
Graduation in the field of Neuroscience.
WHY DO YOU LOVE WORKING IN STEM?
I love the challenges that the field throws and most interestingly, the many unexpected outcomes that arrive at the end of one's experiments. Besides, the possibility that one's work may add to the existing knowledge and improve lives of human, animals and plants is exciting and gratifying! It also makes me strive harder!
BEST ADVICE FOR NEXT GENERATION?
Your creativity, in STEM, will help you mend lives! Go for it, make the BIG difference!
Hardships etch out your inner beauty! Work harder during hard times!