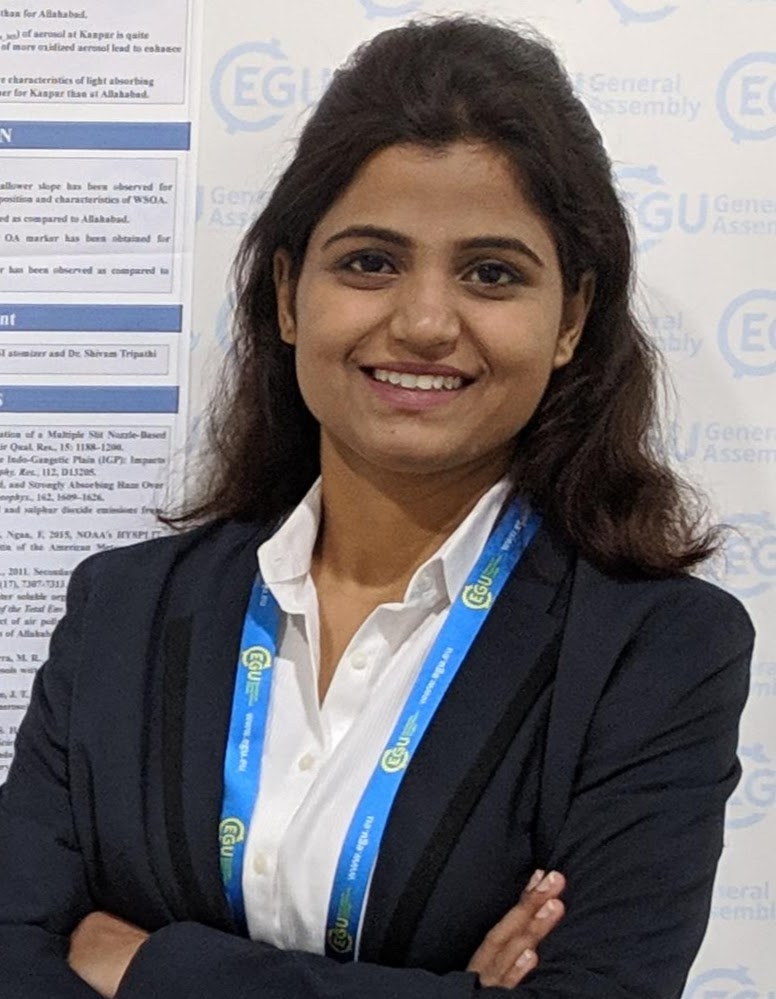 Ph.D. student, Indian Institute of Technology
Just do whatever you want to and give your best.
I am a researcher in the field of atmospheric sciences. My research involves the assessment of chemical characterization of ambient aerosol and their impact on human health and climate.
WHY DID YOU CHOOSE THIS FIELD?
From school days, I was a very good student in mathematics and science subjects. It may be because of my parents, my father is a mechanical engineer and mother is a mathematician. So, I have pursued Bachelors in Civil Engineering. After my graduation, I did not want to take any job but to further go for masters. Choosing the specialization stream for masters created confusion in my mind. I had good knowledge and interest in structural engineering. But, environmental engineering also attracted me. So, I choose environmental engineering as a specialization area. This field has lot of questions that need to be answered. Also, I choose this area as I wanted to come up with some novel findings in this area to help the world to better understand the issues like climate change and depreciating human health with increasing pollution levels.
WHAT DO YOU LOOK AT & THINK, "I WISH YOUNGER ME WOULD HAVE KNOWN THIS WAS POSSIBLE?"
At present, I have submitted my Ph.D. thesis. I have published many research papers in peer-reviewed journals during my Ph.D. I have presented my work in many national and international conferences and got awarded also. I know the younger version of me would have not imagined it.
WHY DO YOU LOVE WORKING IN STEM?
I love working in my research field and want to come up with new and novel findings in this area which will be helpful to the whole world. I want to share my knowledge with other researchers around the world and to learn much more from them. Once the policy makers or organizations have more information about the atmospheric phenomenon due to increasing pollution, they will be able to act accordingly to control it for the better future.
BEST ADVICE FOR NEXT GENERATION?
Just do whatever you want to and give your best. Don't judge your potential based on other's opinions. I know there are many girls who like science, technology, engineering and mathematics and are very good at it. But they don't want to pursue it further as it will be difficult in different ways. I request them not to stop themselves and follow their passion.
"You never fail until you stop trying."
― Albert Einstein
"The measure of intelligence is the ability to change."― Albert Einstein