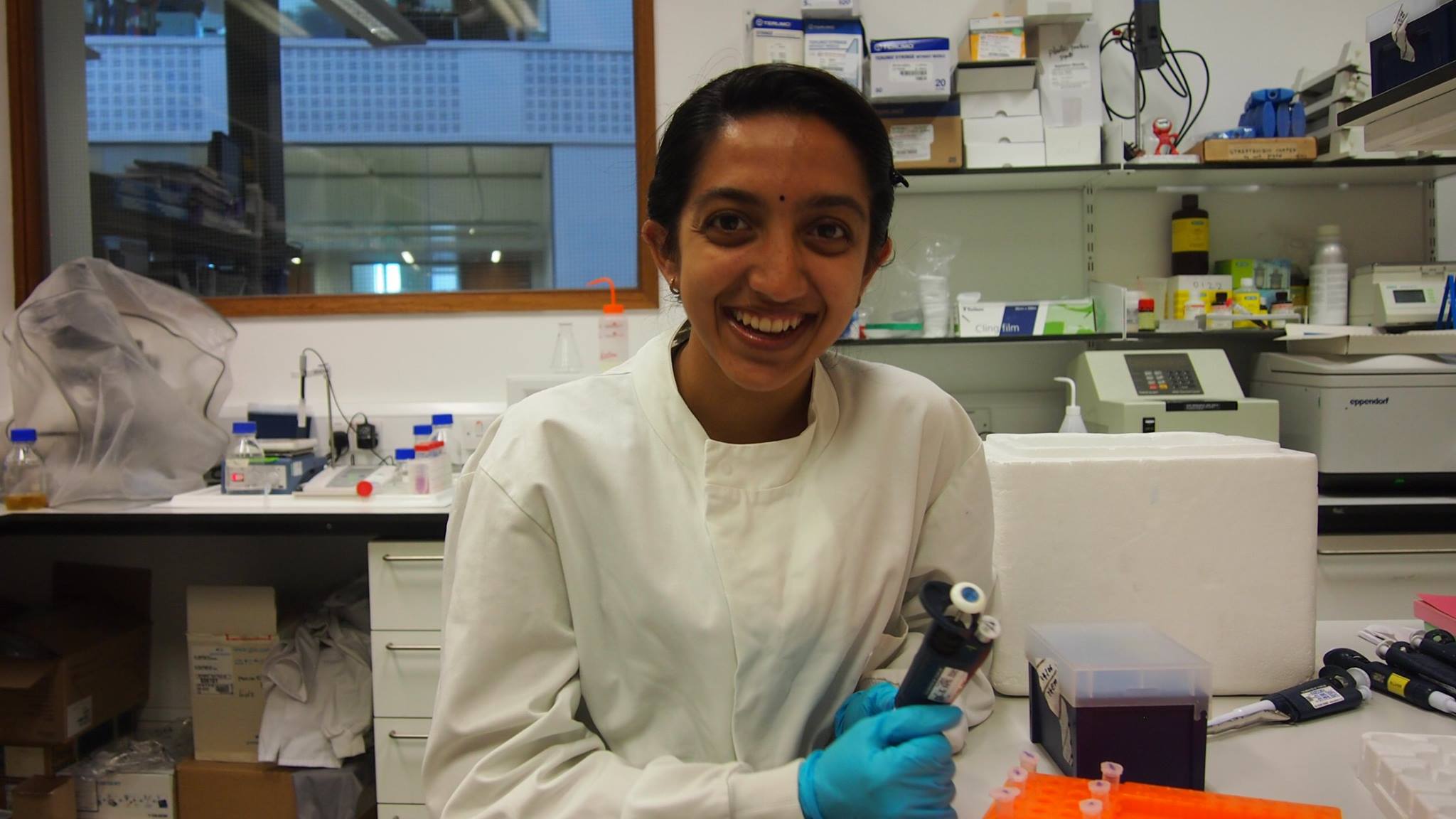 PhD student, Monash University
Believe in yourself; you have so much potential within you.
I am currently working on my PhD, focusing on the role of estrogen receptors in modulating glioblastoma motility through in the presence of activated G-protein coupled receptors. I also am an instructor for the Sathya Sai International Leadership Programme (SSILP) and am the Co-Lead for the InSAIghts masterclasses. I conduct online webinars for the SSILP and InSAIghts participants worldwide. In my spare time, I enjoy reading, baking, singing, drawing and photography.
WHY DID YOU CHOOSE THIS FIELD?
My grandfather and aunt passed away due to cancer. This motivated me to find a cure for cancer
WHAT DO YOU LOOK AT & THINK, "I WISH YOUNGER ME WOULD HAVE KNOWN THIS WAS POSSIBLE?"
Pursuing a PhD and sharing my scientific work with the world
WHY DO YOU LOVE WORKING IN STEM?
Pursuing scientific research sparks so much joy in me due to my inquisitive mindset. I would not do anything else in my life. Every morning, I am excited to be in the lab and carry out my experiments and meet my colleagues
BEST ADVICE FOR NEXT GENERATION?
Believe in yourself; you have so much potential within you. You're not alone in this journey, reach out for help when you need. Liking your research topic is one thing but learning how to deal with the people whom you work with is a whole different game altogether
Aut viam inveniam aut faciam
Carpe diem