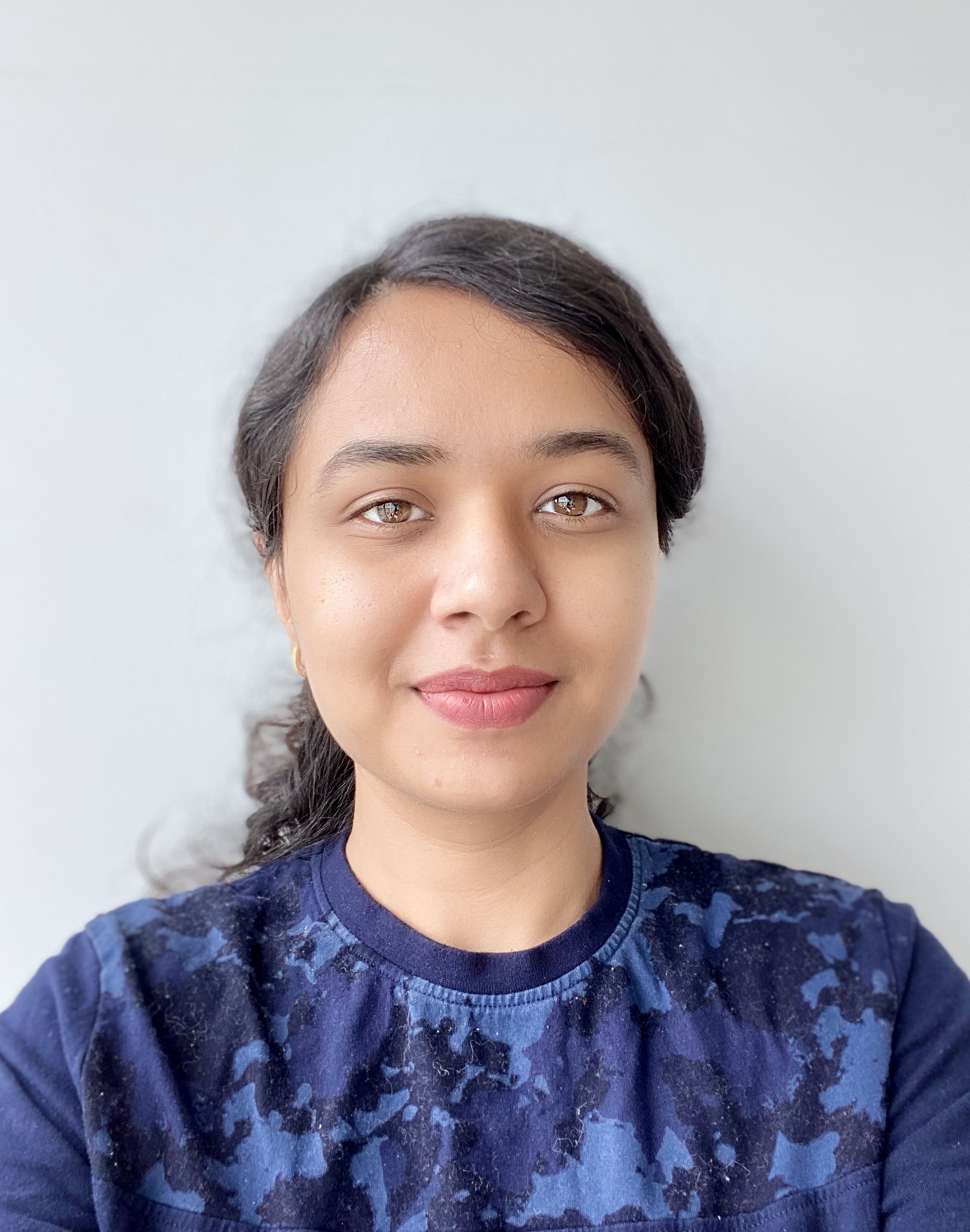 Software Engineer for Amazon Web Services
Don't let your doubts or fears get in the way of pursuing your dreams.
As a part of AWS CloudFormation, I design, implement and maintain highly scalable and reliable services to model and provision infrastructure resources in the cloud.

Everyday I learn something new and work hard to hone my skills. At present, I am working on an exciting project that is close to launch and I can't wait for it to delight our users! I feel blessed to be in a field that challenges and fulfills me.
WHY DID YOU CHOOSE THIS FIELD?
In my computer lab at primary school, I used an application called Logo to make a turtle follow a specific path using a set of instructions. I was very fascinated and wanted to explore all the other things a computer could do!

In 11th grade, I chose computer science as an extra subject in school. It was the only subject that I was naturally drawn to and enjoyed studying. My love for computers has only grown with time.
WHAT DO YOU LOOK AT & THINK, "I WISH YOUNGER ME WOULD HAVE KNOWN THIS WAS POSSIBLE?"
Working with cutting edge technology on novel product ideas for AWS - the most widely adopted cloud provider is a dream come true for me.

It was my mother's dream that I'd move abroad and experience what developed countries had to offer. Her dream was fulfilled when I moved to Canada in early 2020.

Weeks after moving here, during the pandemic, I secured a job at AWS and started working remotely. I never thought this was possible! I'm grateful to be working from home on exciting projects at my dream job in a beautiful new city.
WHY DO YOU LOVE WORKING IN STEM?
There is so much potential in the field; the sky is the limit! I believe engineering is all about building systems for making life better and easy. Computers are our best friends in that endeavor.

I wake up feeling motivated to solve new problems, build better systems and learn new things.
BEST ADVICE FOR NEXT GENERATION?
Don't let your doubts or fears get in the way of pursuing your dreams. Also, don't let the narrow mindedness of others limit your options.

As a woman with educational background and experience in STEM, I have seen that good ideas and work ethics matter the most. Ideas know no boundaries of race, religion, caste, creed or gender.
"If opportunity doesn't knock, build a door." - Milton Berle