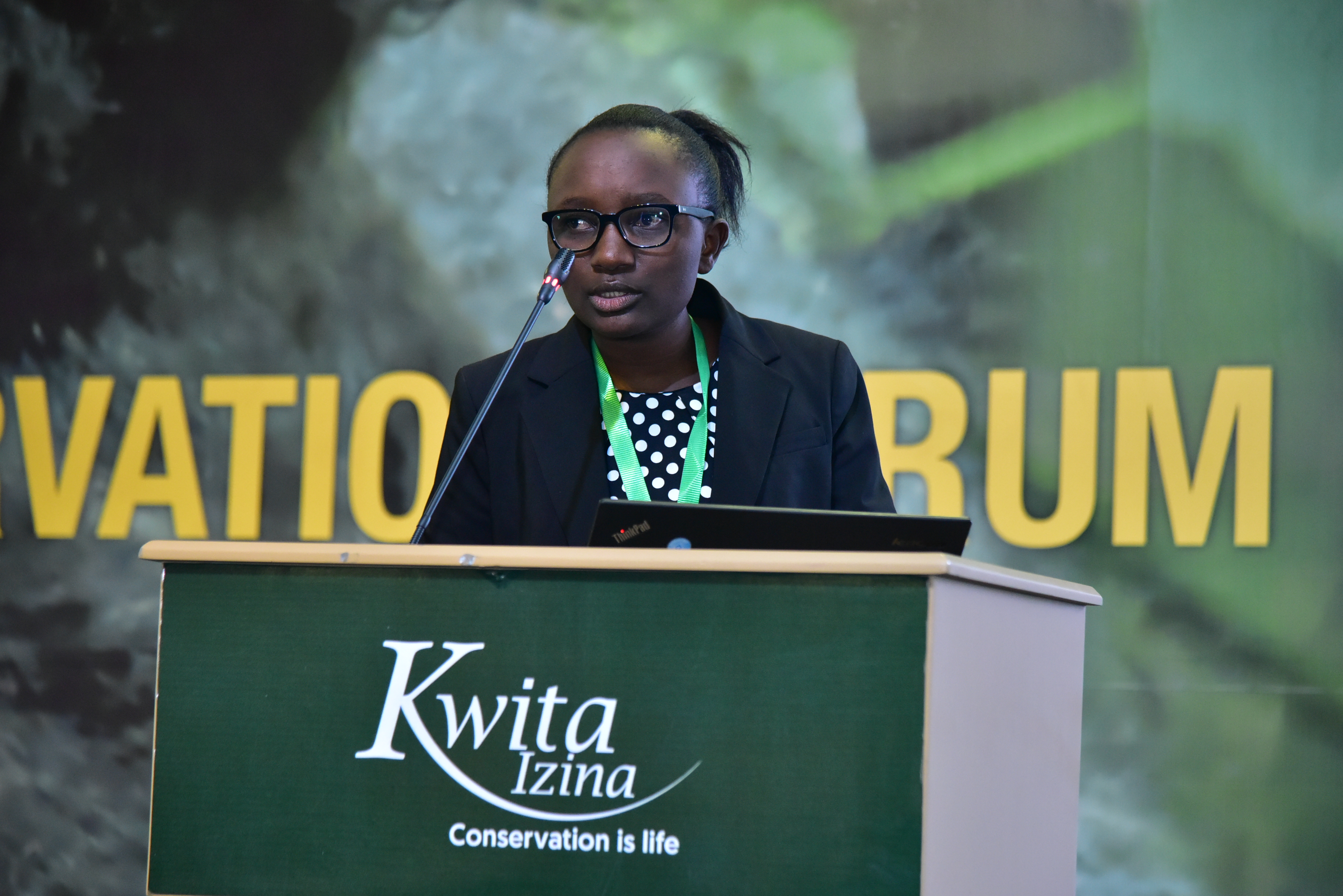 Project Manager, BirdLife Rwanda
STEM just prepares you to perform very well in any work circumstances.
I work on a project to address the sustainable protection of mountainous landscapes - as they act as water towers in the parts of north and south western Rwanda. Since these hills are exposed to climatic changes (such as high annual rainfall) - already happening, interventions to maintain ecosystem services they provide is very important. These mountains provide water sources and house key biodiversity areas (e.g. tropical montane rainforest). Our project focuses on water quality and land use in these sites - basically heavy rainfall experienced on non-protected steep slopes with agriculture taking place, there is erosion that in turn cause river sedimentation. Our project activities activities include steps on identifying erosion hotspots and further implement on-site actions for land restoration. We closely work with local communities, farmers and we support them in the process of growing trees for sustainable agriculture and improved livelihoods.
WHY DID YOU CHOOSE THIS FIELD?
I am a biologist conservationist, with broader interest and experience in natural resources management. During my Bachelor's degree, we used to conduct field visits in the national parks and other important biodiversity areas. I was much interested in the interactions between animals, plants and their habitat. Also our lecturers told us how this natural environment would have gone if there are no dedicated people that talk about what species do we have and where, monitor their population status and propose emergent actions to avoid species' extinction. It is such a pity that us humans can destroy the planet that holds our life! Yes man depends on resources from the earth's surface, but there is need to have sustainable consumption and keep the planet in balance. For instance, humans clear forest because they need firewood or more agriculture land. If the is no control on this, all forests will be removed and man will face rainfall shortage and increased carbon emissions in the atmosphere - to mention a few negative effects. I am inclined in this way of balancing people's life and natural environment. By improving the livelihoods of the poor, making education and awareness, there is hope that we can conserve our planet.
WHAT DO YOU LOOK AT & THINK, "I WISH YOUNGER ME WOULD HAVE KNOWN THIS WAS POSSIBLE?"
I have completed my MSc, have presented my research in a conference and the same day few people were interested to talk to me. It is very important to make efforts in doing great things, perform well and take part in events that expose you to a large audience of scientists, donors, etc. Now that I have this position of 'project manager' - it is not something big but it a result of good reputation. Wherever you get a chance to show what you are able to do, make sure you excel in your role. Also do not hesitate to accept little jobs (e.g. volunteering, internship) but that would allow you to connect with higher level scientists, conservationists. These people will ask your email, and will contact you at anytime they have a good offer for you. Also I still keep in mind how having an MSc has greatly changed my career: quick thinking, avoiding procrastination, being on time, being responsive, etc. You need to advance your academic career, and build on that to have experience in your field.
WHY DO YOU LOVE WORKING IN STEM?
STEM is a career where you are trained to do not think something is hard to achieve. Now I am also trying to incorporate aspects of ''science-telling'' to my scientific background. I understand the power of having a certain knowledge or skills shared to others. By 2019-2020, I hope to have at least two papers published in good journals, and where I will be the first author.
BEST ADVICE FOR NEXT GENERATION?
The little girls pursuing STEM are absolutely on the right track. A woman who has done science is well placed in many positions out here: good teachers, members of parliament, directors of research centers, project managers - just because it is not difficult for a scientist to understand every situation in ecological, socio-economic, political and religious aspects. They will be problem solvers, because a woman scientist is passionate. Especially, in our conservation discipline, you really need to be dedicated and passionate: counting the number of bees in a cropland, following the elephant's dungs in a forest, educating local communities including indigenous groups. And it is not rocket science, STEM just prepares you to perform very well in any work circumstances.
'Change is coming, whether you like it or not.''~ Greta Thunberg