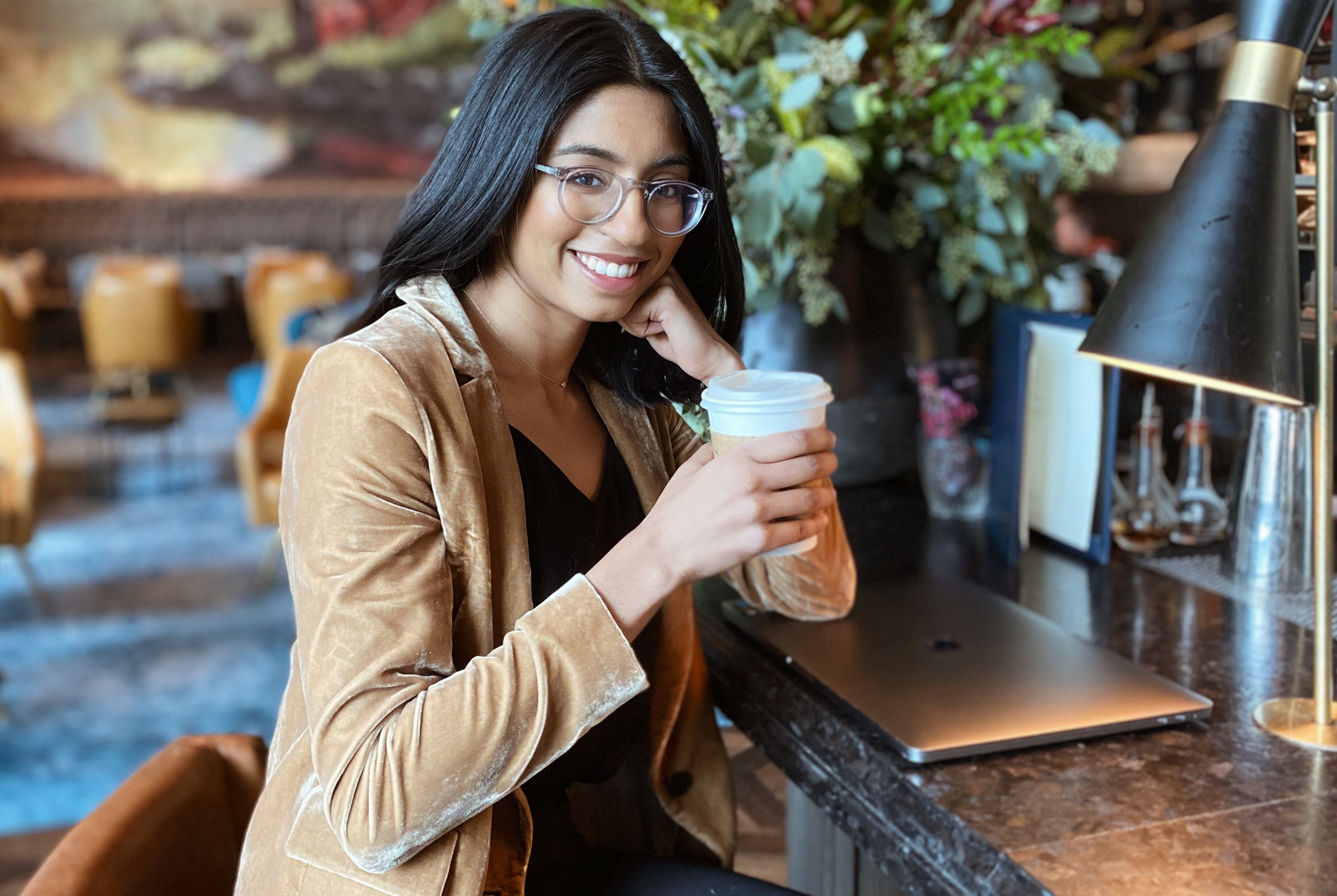 Deep Learning Engineer, Node.io
Work on what you're excited to be working on at work.
At work, I work on teaching computers how to read using natural language processing, sequence models, and word embeddings. I also work on model interpretability, trying to figure out how models think.
WHY DID YOU CHOOSE THIS FIELD?
Growing up in Nebraska, I loved to read and was the state chess champion. I was first exposed to artificial intelligence when news broke that the first AI computer had beaten a chess grandmaster. Then, at Cornell University, I was drawn to natural language processing because I was interested in transferring my love of reading to computers. I researched computational social science and combined my interest in technology and solving social problems. I graduated with honors and BS in Information Science. Intrigued by the quantitative problems to solve in finance, I joined BlackRock, the world's largest asset manager with $6.84T in AUM, as a software engineer. Eventually, I became more interested in technology than finance, which led me to leave Wall Street for Silicon Valley.

I'm also the USA Ambassador of WomeninAI, a global nonprofit. Most recently, I volunteered to help build COVIDNearYou with Harvard Medical School and Boston Children's Hospital, which was featured on CNBC. I share my AI expertise with venture capital and technology policy as a Alumni Venture Group Fellow and Lincoln Network Policy Hacker Fellow. I've also been recognized as a Google Developer Expert and Google Woman Techmaker.
WHAT DO YOU LOOK AT & THINK, "I WISH YOUNGER ME WOULD HAVE KNOWN THIS WAS POSSIBLE?"
I wish I knew I could become an artificial intelligence engineer without a Masters or PhD.
WHY DO YOU LOVE WORKING IN STEM?
I am passionate about democratizing technology and its social impact. Artificial intelligence is powerful, and with this power comes great responsibility. Growing up in Nebraska, I saw the concentration of this power in metropolises. Living in San Francisco today, I am excited to be learning from experts and to bring it back home one day. Being a woman in tech, I am also cognizant of technology's potential to make biased, unjust decisions, which disproportionately affects women, people of color and people with disabilities. My desire to positively impact society motivates me to learn and create inclusive, accessible, fair and just technologies.
BEST ADVICE FOR NEXT GENERATION?
Work on what you're excited to be working on at work. Your excitement combined with your expertise will allow you to outperform others. If you're not working on what you want to be working on, then find a different way. Work with your manager and company to find an outlet for those interests or look for opportunities outside of the workplace. Check out Eventbrite and Meetup for community events around your interests. The people you meet will be the people you work with side by side in your industry and can lead to new jobs. The extra time and effort will be worth the opportunity to feel excited by your work.
Susan Wojcicki, CEO of YouTube:
"Life doesn't always present you with the perfect opportunity at the perfect time. Opportunities come when you least expect them, or when you're not ready for them. Rarely are opportunities presented to you in the perfect way, in a nice little box with a yellow bow on top. … Opportunities, the good ones, they're messy and confusing and hard to recognize. They're risky. They challenge you."