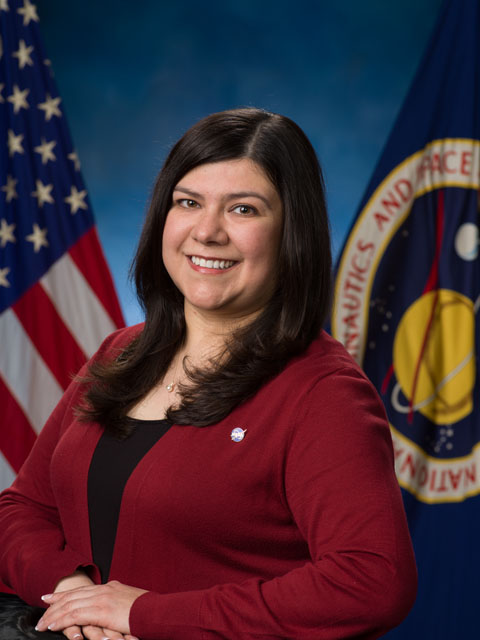 ISS Computer Safety Lead for xEMU Demo and all SpaceX Missions, NASA
Don't be afraid to try something and fail.
I provide safety and mission assurance of the software for visiting vehicles, systems or payloads that are being sent to the International Space Station.
WHY DID YOU CHOOSE THIS FIELD?
I majored in Computer Science and after an internship at NASA, I knew that working aerospace was something I enjoyed working on.
WHAT DO YOU LOOK AT & THINK, "I WISH YOUNGER ME WOULD HAVE KNOWN THIS WAS POSSIBLE?"
When I was at the University, there were many times that I was the only female in the class or lab and at the time, it was very intimidating. I always worried whether I would feel comfortable being the only one. Today, I am STILL the only woman in the room for many of my meetings or forums, but I am just as capable/comfortable as the person sitting next to me. If I could go back, I would tell the younger me, "Don't worry, you'll be fine, work harder, don't hold back."
WHY DO YOU LOVE WORKING IN STEM?
All work has its challenges. In the work that I do, there are many 'first' attempts. Doing something the first time is hard, time intensive, starts and stops, and so many lessons learned. But with the next generation of engineers (both men and women), I sit back and see how they handle themselves in tough situations and I learn from them. Life should not be a 'rinse and repeat' venture. Find ways to grow.
BEST ADVICE FOR NEXT GENERATION?
Don't be afraid to try something and fail. If nothing else, pursuing an interest/work in STEM fields will draw out what you are really good at, and go from there.
Always be a first-rate version of yourself, instead of a second-rate version of somebody else. - Judy Garland