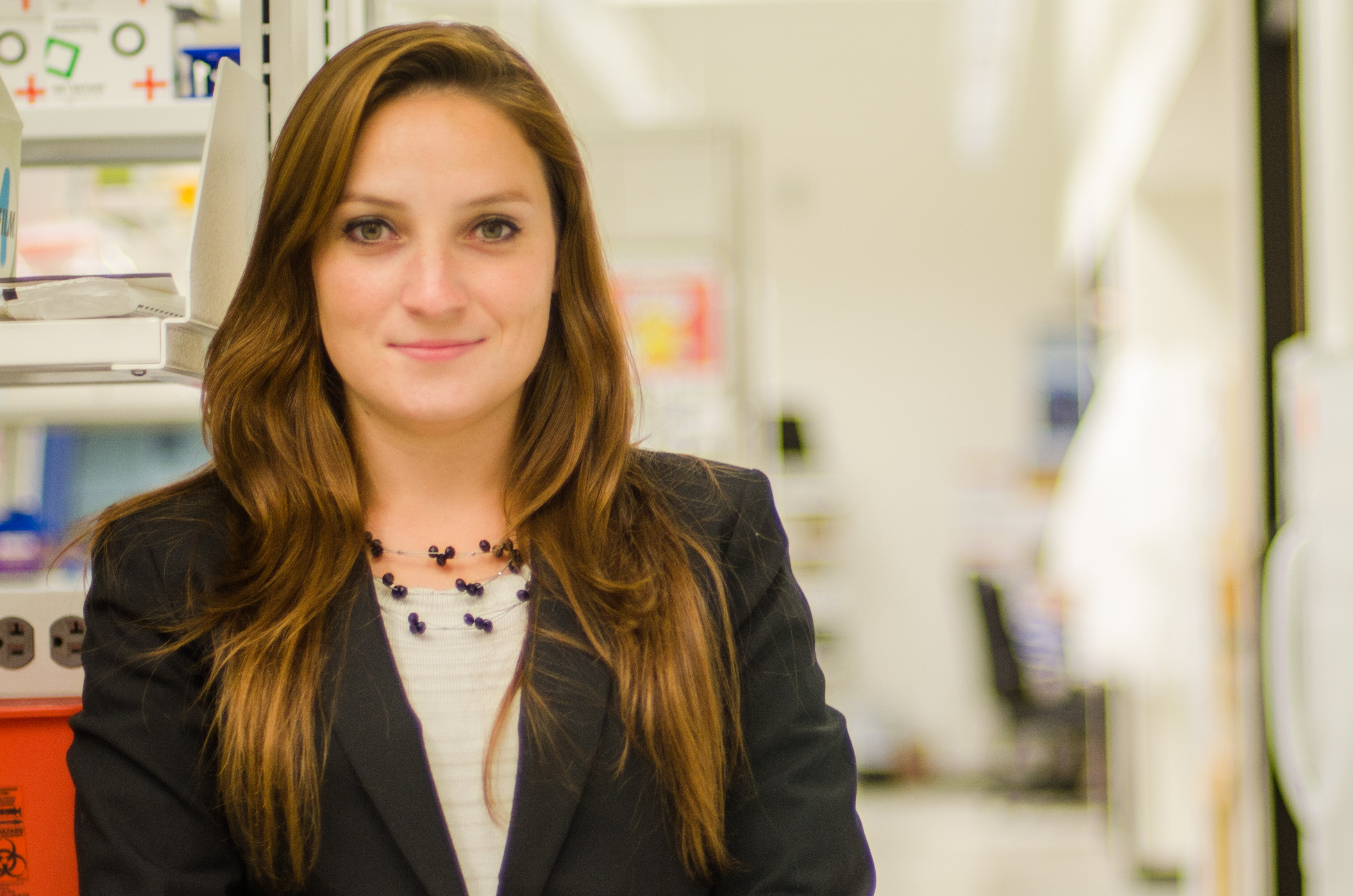 Ph.D. Candidate, Forensic Geneticist, National Institute of Justice STEM

And - Graduate Research Fellow,
University of North Texas Center for Human Identification

All that matters is what you believe you can do.
My work focuses on a challenging area of forensic genetics. Often, the DNA present in forensic evidence is highly damaged or degraded, typically failing to yield useful DNA profiles for human identification. My research centers on developing molecular methods for targeting specific regions of the human genome that can be used to identify the individual. I have worked with forensic casework samples as well as the skeletal remains of unknown WWII soldiers found in mass graves and those of the Medieval Spanish Royal House of Aragon (900 - 1,000 years old). By using these methods, I have been able to aid in the process of identifying these prominent figures in history.
WHY DID YOU CHOOSE THIS FIELD?
I aspire to make a difference in our world. I strongly believe that in pursuing to answer the unknown, we can make the change we wish to experience in our lives. I have always possessed great interest in the fields of molecular biology and genetics. Also, as a child, I would become immersed in murder mysteries, constantly trying to solve the "who-done-its" and bring the criminals to justice. As forensic genetics emerged as its own discipline, I found myself enamored with its seamless integration of my passions. As it is often times a challenging career, it is by far one of the most rewarding.
WHAT DO YOU LOOK AT & THINK, "I WISH YOUNGER ME WOULD HAVE KNOWN THIS WAS POSSIBLE?"
When I think of my research and its potential impact for human identification and forensic investigations, I am reassured that this is the field for me. I take comfort in knowing that I would not change my career path if I had to choose again.
WHY DO YOU LOVE WORKING IN STEM?
My favorite thing about working in STEM is research. Research is about discovering the unknown truth. Every day I wake up excited with the hope of finding answers. This truly is the most fascinating part of working in STEM and is my motivation to keep going.
BEST ADVICE FOR NEXT GENERATION?
Never let anyone tell you that you are dreaming too big or that you cannot do whatever you set your mind to! All that matters is what you believe you can do.
I have two favorite quotes and could not decide.
"Be fearless in the pursuit of what sets your soul on fire" –Jennifer Lee
"A Strong Woman looks a challenge dead in the eye and gives it a wink." -Gina Carey