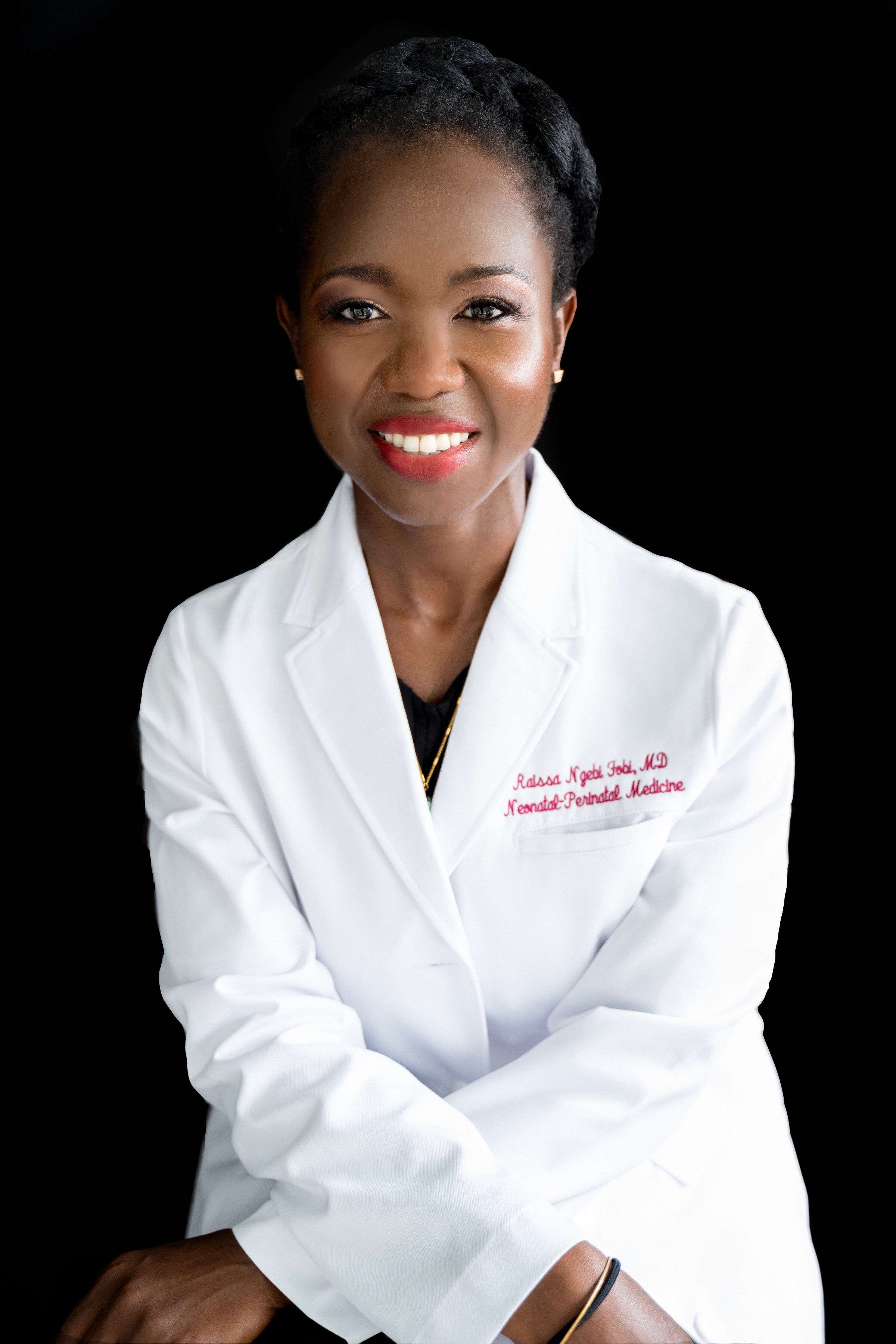 I provide life sustaining measures to babies delivered prematurely or at term, as well as lead the multidisciplinary team involved in the care of these newborns.
Why did you choose this field?
I have always been driven by the belief that if you can do something more, something better than the status quo, then you should. So, I wanted to make sure that every baby could do so, by giving them the best start in life. My path lead me from secondary and high school in Cameroon, West Africa, to undergraduate education in apartheid South Africa and then medical school in Ghana. Working in resource-limited settings just served to highlight how critical a good start in life is. I then proceeded to complete my Pediatric residency at the Columbia University affiliate at Harlem Hospital. walking into the NICU on the first day of that rotation felt like coming home. And seeing the passion and dedication of the team of doctors, nurses, respiratory therapists, nutritionist and unit secretaries i worked with, only served to reinforce the feeling that i was fulfilling my calling. I completed my Subspecialty training in Neonatology at University of California Irvine. I was blessed to have guiding lights through my course, in the form of physician and nurse role models, family members, and certain babies whose grasp on my finger as they finally took a deep breathe, set my desire to this, even more deeply.
What do you look at and think, "I wish younger me would have known this was possible"?
I wish younger me would have known that just because something does not come your way easily, it doesn't mean you weren't meant to do it. From High school, I did 3 years of undergraduate training while applying to get into medical school every single year. I was only successful on my 3rd try. Again, my entry into a pediatric residency was the same: after 40 applications to different programs, I got one interview offer extended to me. Lesson learned? Stick with it for as long as you now how. Then stick some more.
Why do you love working in STEM?
I wake up excited to apply the science of everything I have learned and continue to learn from bench research and clinical practice, to the art of caring for babies and raising them into decent and healthy human beings.
Best advice for next generation?
There is always a way to do something better: wether it be be more energy efficient, less invasive, more humane, or more cost effective. So, keep innovating, researching and creating.
Inspo quote / fun fact / role model
"Success is preparation meeting opportunity". You have control over how well prepared you are, so prepare everyday and in every way you know how. And if you can, seek opportunities where ever you go. However and whenever the opportunity comes, you will be ready.