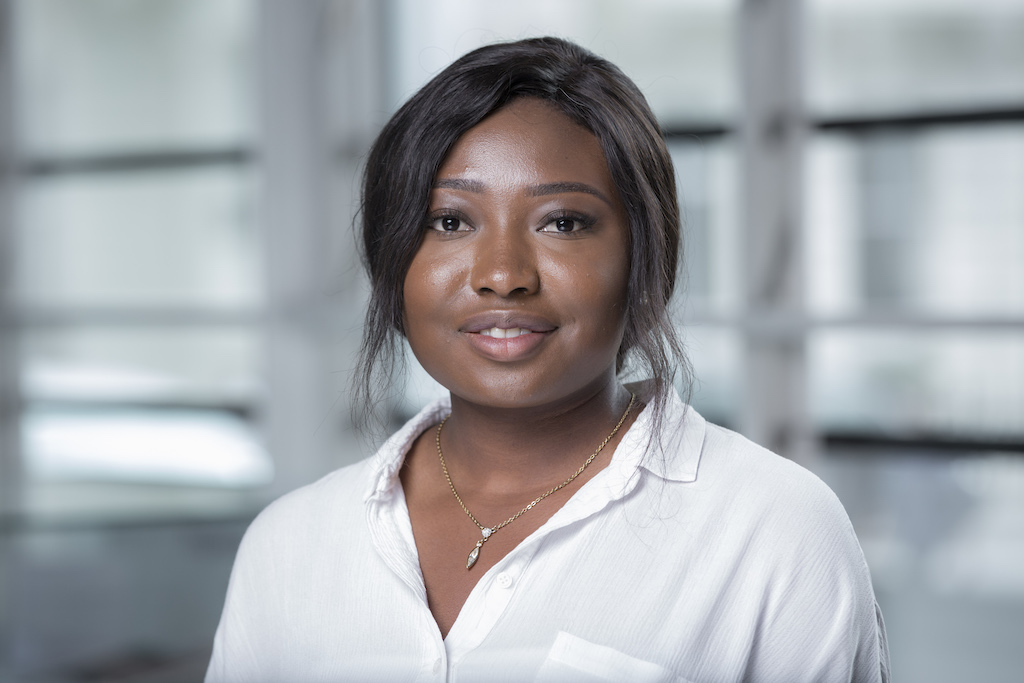 Business Development Manager, Homeppl
And - WomenTech Global Ambassador
Don't let feelings of self-doubt, failure, or self-sabotage prevent you from going for what you want and deserve.
I work for a tech startup that is on a mission to foster financial inclusion by revealing consumer's real transactional ability. I contribute to the company's innovation and growth strategy by identifying, assessing and supporting new partnership opportunities with key players within the Financial and Property Technology sectors. My role also includes managing new products/projects, identifying new business models and go to market strategies. I am also an advocate for women in tech, I am currently helping to unite 100,000 women in tech through the Womentech Network.
WHY DID YOU CHOOSE THIS FIELD?
I have always been interested in STEM, in fact, that was all I knew growing up, I wanted to understand why technologies worked the way they did. I went ahead to study a BSc in Biomedical Science from Newcastle University and MSc in Innovation, Entrepreneurship and Management from Imperial College London. During my MSc, I got an opportunity to work as an Operations Intern Homeppl which was part of the Barclays Techstars Accelerator. This is where I got a more hands-on experience with technology and entrepreneurship. I have been working in tech for 3 years now and it's been an insightful journey. I have pushed myself, led exciting projects, tried new things, learnt from others.
WHAT DO YOU LOOK AT & THINK, "I WISH YOUNGER ME WOULD HAVE KNOWN THIS WAS POSSIBLE?"
Completing my two degrees successfully and managing exciting projects whilst also impacting my community. I wish I did not limit my ambitions and had gone into tech sooner with the right resources and advice.
WHY DO YOU LOVE WORKING IN STEM?
STEM is focused on breaking new ground and that itself is exciting for me. It is constantly evolving and there are new discoveries every day. I love the endless possibilities of personal and professional development.
BEST ADVICE FOR NEXT GENERATION?
Don't let feelings of self-doubt, fear of failure, or self-sabotage prevent you from going for what you want and deserve. Join STEM communities, learn to code, find mentors in STEM and when the time comes, apply for those opportunities/jobs you want regardless of not meeting 100% of the requirements.
"You may not always have a comfortable life and you will not always be able to solve all of the world's problems at once but don't ever underestimate the importance you can have because history has shown us that courage can be contagious and hope can take on a life of its own." — Michelle Obama