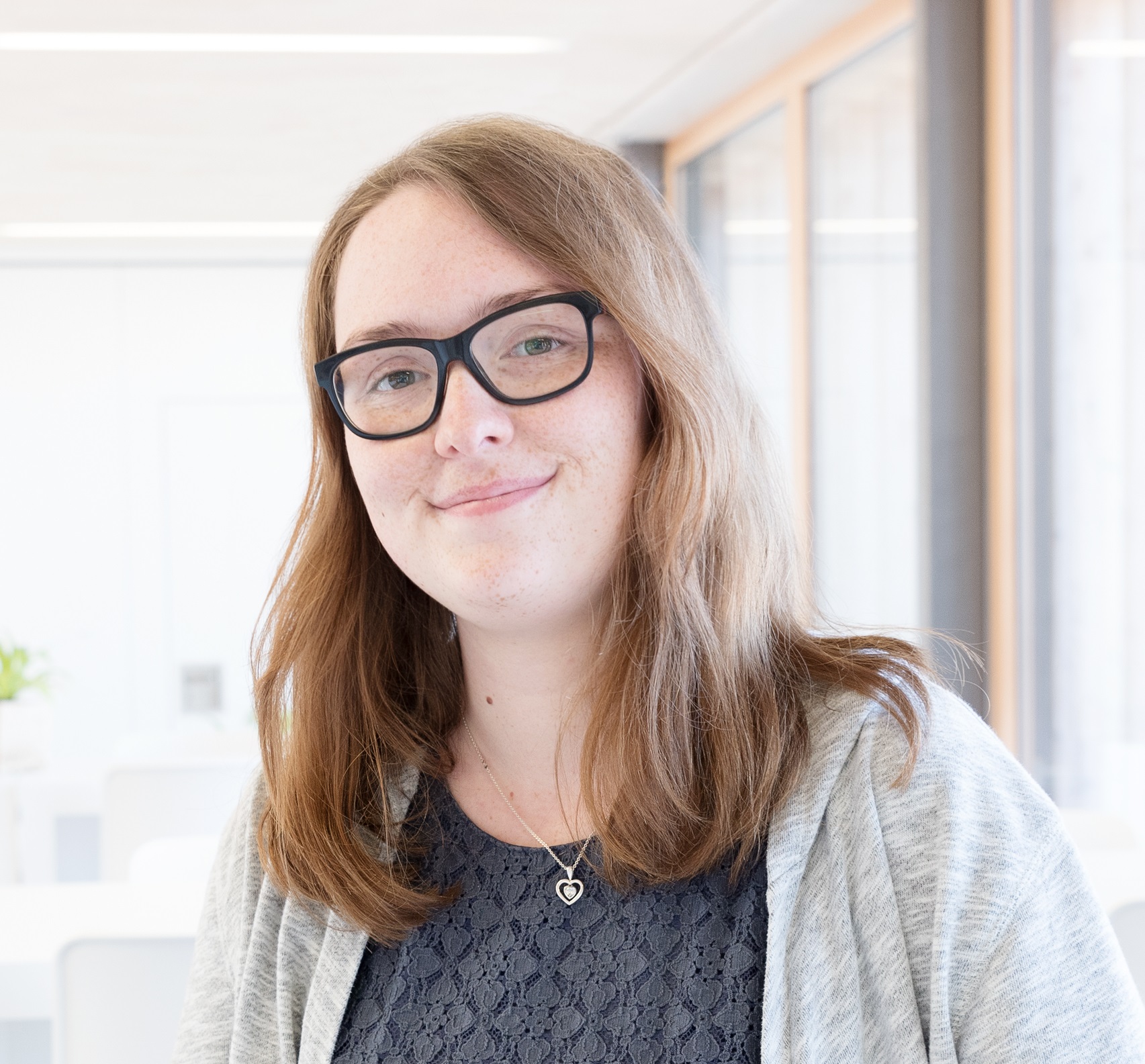 Quality assurance, shopware AG
Listen to your inner voice and believe in you.
I work in the Quality Assurance for Product Development. That means I test our core product, a bit of the extensions, services and plugins, all those kinds of things. The main importance of testing is of course that we want to deliver the best quality we are able to. We have the responsibility to all the customers working with our product, and we want them to be successful with our solution. With automated and manual testing we ensure quality.

To be more specific, I have responsibility for the end-to-end testing, and for the tests in the build pipelines connected to the project. I work together with the team to write all the tests for that. And I head up the testers here at Product Development.
WHY DID YOU CHOOSE THIS FIELD?
My path into tech started back in school as I played around with HTML and CSS in my school time. I grew more and more fascinated about the creativity and the social aspects of coding I didn't expected to be there. After going abroad for a year and seeing how they approach tech in other european countries, I decided to pursue a career.
WHAT DO YOU LOOK AT & THINK, "I WISH YOUNGER ME WOULD HAVE KNOWN THIS WAS POSSIBLE?"
At former work places, there were some persons gatekeeping - With more or less statements that women can't achieve anything in tech. Hearing this over and over again, with other experiences became a self-fulfilling prophecy, and my confidence sank to a all-time low.

However, at my current workplace, that was proven wrong: For example, I got the opportunity to attend an unconference - I was encouraged by a coworker. There, a key moment happened for me. I never considered me a developer, but the organizer of the conference objected - as I write code and tests I am a developer and said to me that I was indeed really good at the things I do and should try to hold a talk.

So I did and stepped out of my comfort zone to hold m first talk - and until now I didn't stopped. Even more, that was my starting point as becoming a speaker, continuously growing stronger and more confident. Feeling comfortable in this community and getting respect for the things I do was an experience which helped me a lot to grow confident again.
WHY DO YOU LOVE WORKING IN STEM?
I love to see myself getting better and to see that no day is like the other. Especially to learn lots of new things in the way and to help others to flourish in the topic of testing. In addition, quality assurance is a very social job, I love to work on quality as a task and responsibility of the whole team and to be a coach to guide them along the way.

Another important aspect is the community inside and outside of my work space. It's so inclusive and welcoming I never dreamt of some years ago. I'm wonderful to know that I can be in such an environment - I hope many other people can experience.
BEST ADVICE FOR NEXT GENERATION?
There may be people who want to convince you that you cannot be successful in tech. Please don't listen to them! Listen to your inner voice and believe in you. You are good the way you are, you can do it in tech as well and don't ever give up. <3