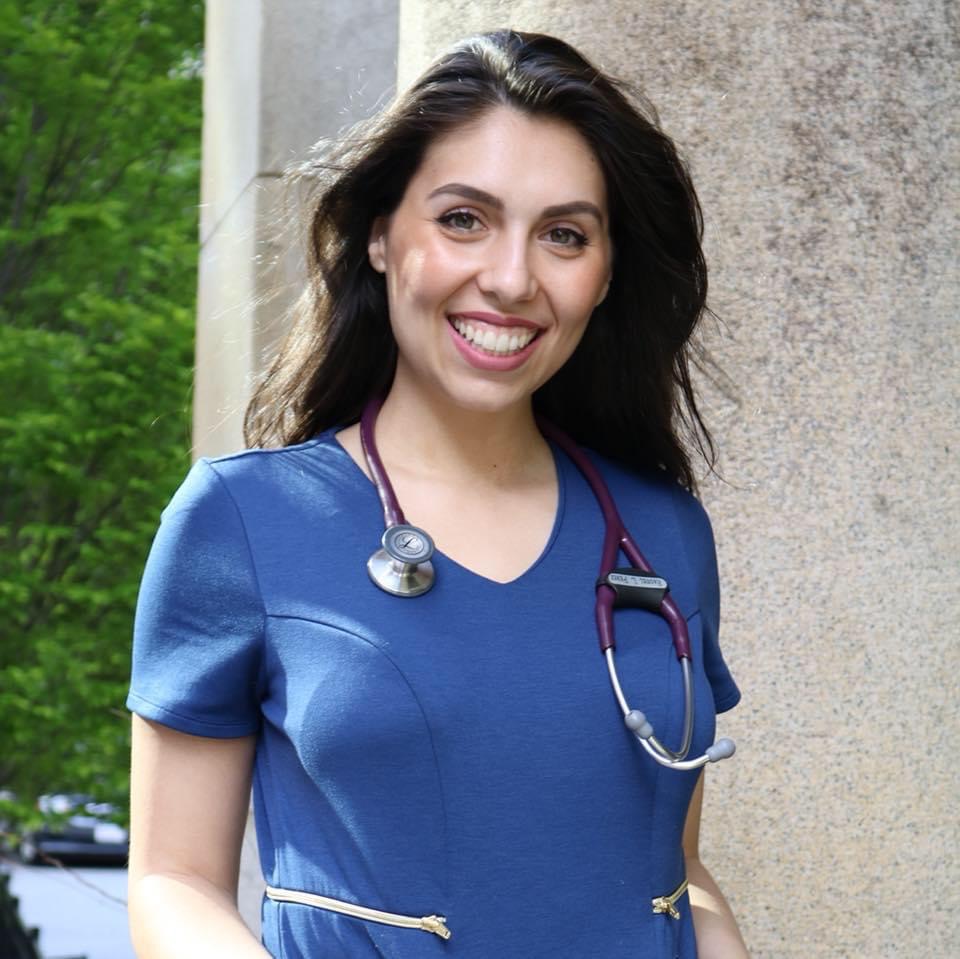 Bachelor of Science in Nursing, Medical-Surgical Oncology Nurse, Women & Infants Hospital
Anything is possible if you have a dream and the desire to pursue it.
As an Oncology Registered Nurse, I am responsible for providing high-quality healthcare to women who have a history of a cancer diagnosis. Most patients that I see have gone through life-saving surgeries, and it is my responsibility to monitor their outcome post-operatively. Using my science background, I am able to accurately medicate, assess, and treat my patients.
WHY DID YOU CHOOSE THIS FIELD?
Being in the business of helping others is something that is ingrained in my DNA, not something that I chose. My grandfather is a retired chief firefighter and my great-uncles and great-grandfather served in the U.S. Navy and Coastguard. My aunt is a respiratory therapist and has provided help to both older adults and Intensive Care babies. Growing up, I always knew that a healing gene had been passed down to me, but it became incredibly evident when I started volunteering in high school. To appeal to college recruiters, I decided to volunteer as an Emergency Room patient aid. What started out as a resume booster turned into a realization--being in a medical setting where I could directly impact lives, was what I was meant to do.
WHAT DO YOU LOOK AT & THINK, "I WISH YOUNGER ME WOULD HAVE KNOWN THIS WAS POSSIBLE?"
There have been so many profound achievements that my younger self would never have guessed to be possible. From becoming a Forbes Fellow, to giving a TEDx talk, every year I am amazed at how blessed I have become. However, to date, my proudest achievement has been becoming a licensed nurse. After four attempts at passing my licensing exam, seeing the initials BSN, RN next to my name still gives me goosebumps. Sticking to a science field is difficult, especially when it seems like there is no way to succeed. Yet, doing so proves resiliency in character.
WHY DO YOU LOVE WORKING IN STEM?
I love what I do because it provides a challenge everyday. Knowing that I am able to make decisions based on a person's health can be daunting at times, but it also provides a thrill that is hard to match. No one person's health circumstances are the same and my profession allows me to be a continual learner.
BEST ADVICE FOR NEXT GENERATION?
Anything is possible if you have a dream and the desire to pursue it. As a first generation college student, pursuing the STEM field was incredibly daunting, especially when I didn't know who to turn to with struggles I had. But because I had a dream, and the love for it, I realized that I could achieve what I wanted. Stick to your goals and don't let anyone ever keep you from sprinting to them.
"Nothing is impossible, the word itself says 'I'm possible'"-Audrey Hepburn