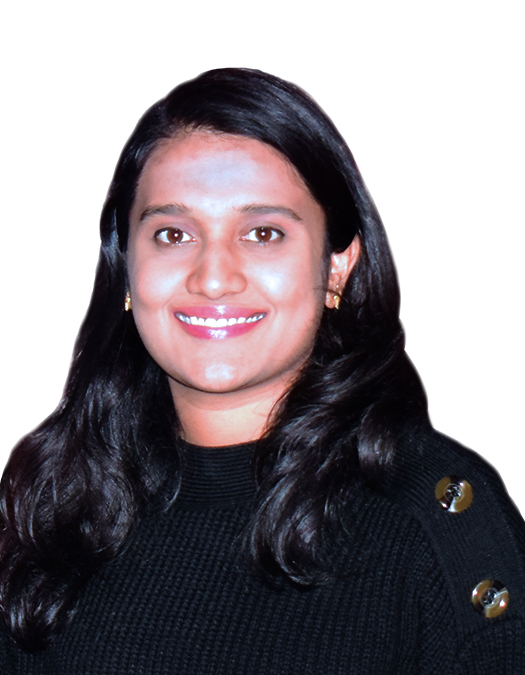 Rashika Sugganahalli Natesh Babu
Space Engineering student at Politecnico Di Milano,
Logistics Officer of the Science team at Mission - Asclepios
Life is what you make it.
As a Space Engineer, I take care of complete Space systems engineer job, from drafting the requirements to build a satellite to developing the technical design of its subsystems. I am an expert in Satellite Telecommunications.
I do Research on advanced communication technologies to guarantee the redundancy in the communication with Satellites and Ground Operations center.

Adding to this, As a Logistics officer at Space@yourService - Mission Asclepios, I take care of rigorous science experiments to be conducted in a Lunar base Analog Astronauts mission. Designing efficient spacesuit for the crew is also a part of my task I am always excited to do.
WHY DID YOU CHOOSE THIS FIELD?
I remember it very well, my parents pointing at first Indian descent astronaut Kalpana Chawla when I was a 3rd-grade kid to set her as my role model. When I was 2 years old, she did her first Space travel, though I didn't know what it is or what my parents were insisting me to do. Now, I recall, my parents ignited my passion for space exploration when I was too young to understand happenings around me.
I started to grab information about Astronomy, Aerospace Engineering when I was in 8th grade, where my parents were very supportive, with limited resources back then in the early 2000s at my village, they made sure I get magazine and paper cutting related to Rocket launches, Astronomy and so on to keep myself updated. The journey started 12 years ago is going towards bigger dreams.
WHAT DO YOU LOOK AT & THINK, "I WISH YOUNGER ME WOULD HAVE KNOWN THIS WAS POSSIBLE?"
It is not necessary to be a top-ranked and did 100s of research publication to get admitted to an amazing university. It's all about hard work, passion, and perseverance.
WHY DO YOU LOVE WORKING IN STEM?
I love the challenges I get to tackle every day. I love to propose solutions that are unique and innovative.
BEST ADVICE FOR NEXT GENERATION?
Life is what you make it.
STEM is a platform with challenges which gives helps you in making your own identity.
Never stop fighting until you arrive at your destined place - that is, the unique you. Have an aim in life, continuously acquire knowledge, work hard, and have the perseverance to realize the great life.
- A.P.J Abdul Kalam