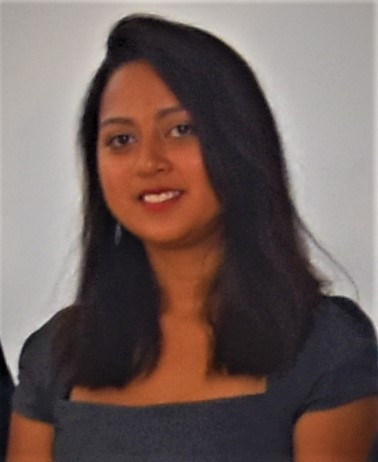 Rasolozaka Nirilanto Miaritiana
Climatologist at the Atmosphere, Climate and Oceans Dynamics Laboratory of the University of Antananarivo
We, girls, can do it! And the best career to pursue is in STEM.
As a part of the physics department at the University of Antananarivo, my laboratory deals with applications of physics in energy and environment. My job is to make a long term forecast of the atmosphere's behavior by creating a scientific model in order to prevent the effect of climate change to the earth.
WHY DID YOU CHOOSE THIS FIELD?
I am a daughter of an environmentalist and that carried me the love of the environment. I always wished to be an environmentalist too, though I have pursued my academical career in physics and applications. So, for taking part in ecological conservation, I decided to direct my research in determining how and when the climate will hurt the environment. And that leaded me to be a climatologist.
WHAT DO YOU LOOK AT & THINK, "I WISH YOUNGER ME WOULD HAVE KNOWN THIS WAS POSSIBLE?"
I would like to pursue a career in ecology so as I can know the exact consequences of climate change in biodiversity
WHY DO YOU LOVE WORKING IN STEM?
STEM is an amazing domain where we can learn many thing, from manipulating numerical problems to shaping good words to have the suitable language in writing skills. I can learn new methods, develop my capacity and knowledge and also make all my thoughts and hypothesis be real.
BEST ADVICE FOR NEXT GENERATION?
Girls have the advantage of having a natural behavior of dealing with many thing with a high precision. So girls can be more efficient in running the world if they pursue STEM. We, girls, can do it! And the best career to pursue is in STEM.
"Nothing is lost nothing is created everything is transformed". Lavoisier