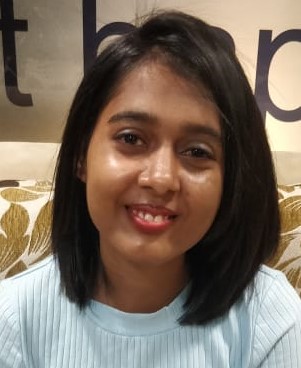 Mechanical engineering senior, VIT Vellore
It is humble beginnings that take us far in life.
I work with research in robotics, design, and manufacturing.
WHY DID YOU CHOOSE THIS FIELD?
It is humble beginnings that take us far in life. Growing up in a small town in the rural part of India inspired me to push myself, with a keen focus on finding innovative solutions to the problems faced by society. As a child, I wanted to be a problem solver, drawing inspiration from scientists, educators, and professors. I thrive on challenges and diversification; complex analytical problems excite me, leading me to be an active contributor to NASA's International Space Settlement Design Competition. While designing settlements in Kennedy Space Center on Mars, Phobos, Deimos, and an Earth-Mars cycler during the competition, I learned about the basic design principles and processes. It was my first exposure to engineering, and I was thrilled (fascinated, captivated) by it! After my initial interaction with engineering, I knew that I wanted to pursue a career in mechanical engineering. I joined VIT Vellore, clearing one of the most competitive exams in the country, and have been growing since then within a diverse culture of roughly forty thousand students.
WHAT DO YOU LOOK AT & THINK, "I WISH YOUNGER ME WOULD HAVE KNOWN THIS WAS POSSIBLE?"
I wish younger me would know that I would be filing a patent application, which would help fight societal problems.
WHY DO YOU LOVE WORKING IN STEM?
I love working in engineering because I know the change engineering can bring from space exploration to medicine. Engineering holds the potential of changing! I get up every morning thinking, and I am thrilled about the possibility of working with designs and study, which help me learn about things better and then finding a solution!
BEST ADVICE FOR NEXT GENERATION?
I would give them examples, tell them about White holes and how it's possible in theory, Spot mini, and how it's so efficient—the beauty of Alpha Romeo 4C and the use of machine learning in Radiology.
"I don't feel frightened by not knowing things. I think it's much more interesting." - Dick Feynman