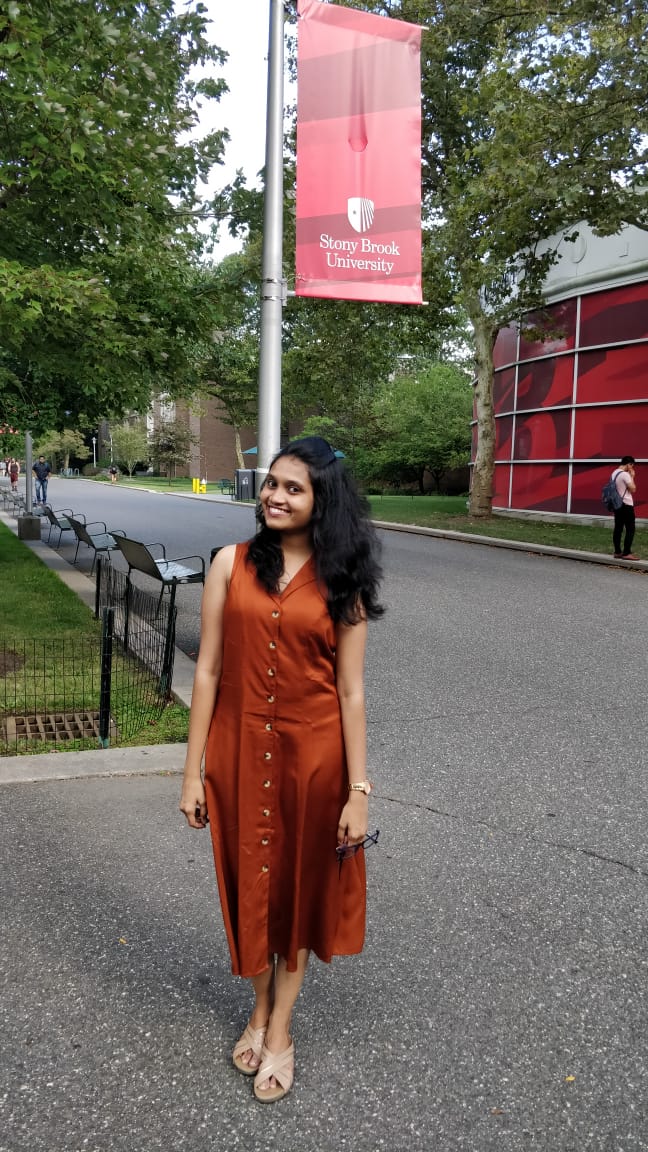 Graduate Student, Stony Brook University
Don't listen to the perceptions and judgments of others.
I am currently pursuing Master's in Computer Science at Stony Brook University. Earlier, I worked as a Software Engineer at Oracle India. I am a passionate full stack developer who likes solving challenging problems.

I was also a volunteer teacher till 2019. I taught fundamentals like Mathematics, Science and Computers to kids in Orphanages at remote locations in India.
WHY DID YOU CHOOSE THIS FIELD?
Since childhood Mathematics was my subject of interest. I loved doing Maths. This was my primary motivation to pursue a career in engineering. In my 11th and 12th grade I witnessed how technology could solve any issues which are either petty or challenging like switching on a AC with phone to inventing assisting systems for health monitoring and reservations. These kind of innovations inspired me to pursue this field. But then the society around me didn't support the notion of a girl pursuing higher education in technology yet my parents always believed in me. With their support I persisted on my passion and pursued a career in Computer Science Engineering
WHAT DO YOU LOOK AT & THINK, "I WISH YOUNGER ME WOULD HAVE KNOWN THIS WAS POSSIBLE?"
Two of the achievements which I am very proud of is to Work at my dream company Oracle as my first company and study overseas in one of the best University. I wish younger me would have known not to underestimate self and always have confidence in yourself which will actually make big things happen in your life.
WHY DO YOU LOVE WORKING IN STEM?
Working in STEM means learning about the contemporary world. Professionals in STEM are the ones who come up with revolutionary ideas to make the world a better place. It is fascinating how technology can change lives and solve complex problems with simple solutions.We can significantly reduce manual effort and the amount of time to be spent on a task and thereby we can utilize that time in innovation. My notion that STEM can provide a better future motivated me to choose a career in Technology.
BEST ADVICE FOR NEXT GENERATION?
Don't listen to the perceptions and judgments of others. Your motivations and inspirations for entering STEM fields should be the sole driving force behind what you choose to study and, ultimately, the greatness you achieve.
"The cheerful mind perseveres and the strong mind hews its way through a thousand difficulties."