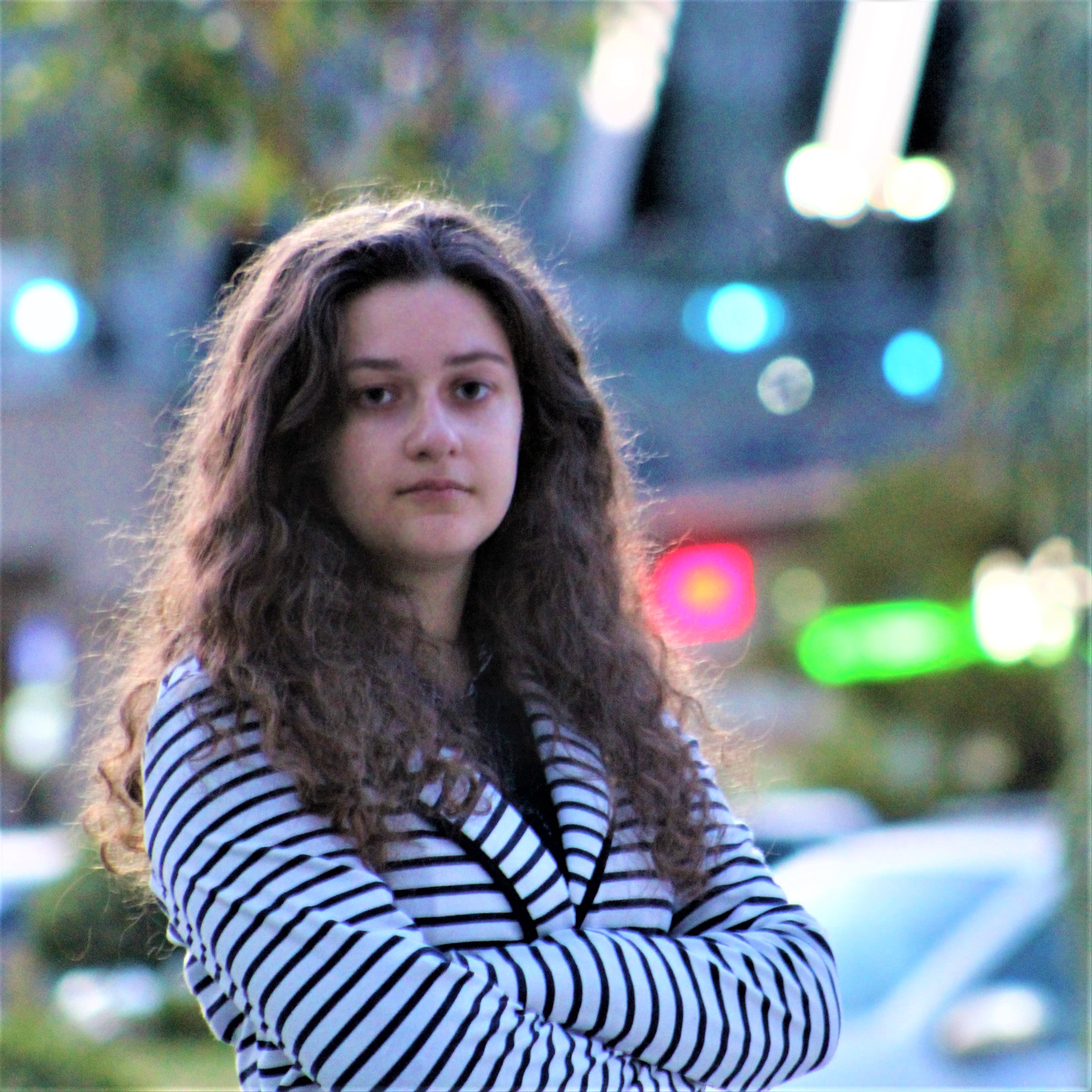 Prospective student in university
Study and teach yourself new skills - it is something the world can never take away from us!
I am a student, passionate about computer science and programming. I have encountered a hard time explaining to people my future job since the digital world is new for everybody. In our times, the fast transition of living in the virtual world has confused all the generations, some do not understand new technologies, some find them dangerous, others believe that our future jobs are not invented yet, and I strongly support this last.
Programming is a meaningful task for me, as I enjoy every project and work done using it. I do programming, coding, engineering which have the power to lead people in new environments of living and thinking. Nowadays, we are surrounded by technology and we are striving to make our life activities as simple as possible. When somebody asks me "what is your job?" I simply answer "my future job is not invented yet!"
WHY DID YOU CHOOSE THIS FIELD?
We decide either our journey in life will start with a "play" or an "int main(void)". There exist numerous probabilities to combine codes for a GUI interaction in an algorithm as there are many opportunities in life to choose from to trail our intellectual journey. From many, we become interested in using that code combination which envisions our aims at best.
Having lived in a skyline where everyone was advising me how to build my education and life, I felt it necessary to puzzle over on how to write the next line of codes in my journey. I would prefer to write several lines of codes to lead my life rather than type the "play" button in the application that others created for me.
During my high school, everyone was discussing their future jobs, one liked art and math so that one decided to study architecture, other literature, and chose creative writing major. I was the only excellent student who found myself nowhere. Coding was not in our school curriculum and I was not informed that much about it, thus, I encountered a hard time searching for who I should become. To make a long story short, it was the Rubik's cube, my North Star, which led me to an amazing career that inspires me every day.
We are the ones who are going to build the pathway of our life, we will keep the pen that writes our story. When finding our purpose, we become the knights of our journey. I firmly believe that, since the moment I started coding, it became an integral part of me.
WHAT DO YOU LOOK AT & THINK, "I WISH YOUNGER ME WOULD HAVE KNOWN THIS WAS POSSIBLE?"
The sphinxlike cycle of human's roots anticipated that diversity is stronger than our mindset of being synonymous. Individual development is different in every person as we act through various constructive paradigms. We are those who lead ourselves in the learning process, frame our education and build methods to explore the world around us.
Now, that I have grasped how unique we can be by just being ourselves I wish somebody could have explained to younger me how distinctive my thinking and actions have been through times. The special power of every human being is themselves, and never let this blessing go away from you!
WHY DO YOU LOVE WORKING IN STEM?
Innovations are denouements of our spirits and the universe itself. The unknown stirs up the inventive mind of people striving to uncover the final answer. STEM is not just about exact sciences, it fosters our creativity by focusing us on hands-on learning and developing, it strengthen our quick thinking and perceiving different points of view.
I am willing to contribute to computer science to develop my passions and help others, providing a blueprint toward something peculiar to come. When participating in tasks, I must know where I am going and what would be the benefits of my involvement in my development, and the target group I aim to contribute to. Since the day I discovered my passion for CS, I stalwart to be fully engaged to address concerns of the digital world today.
BEST ADVICE FOR NEXT GENERATION?
Study and teach yourself new skills - it is something the world can never take away from us!
"If you can't make a mistake, you can't make anything!" - Marva Collins