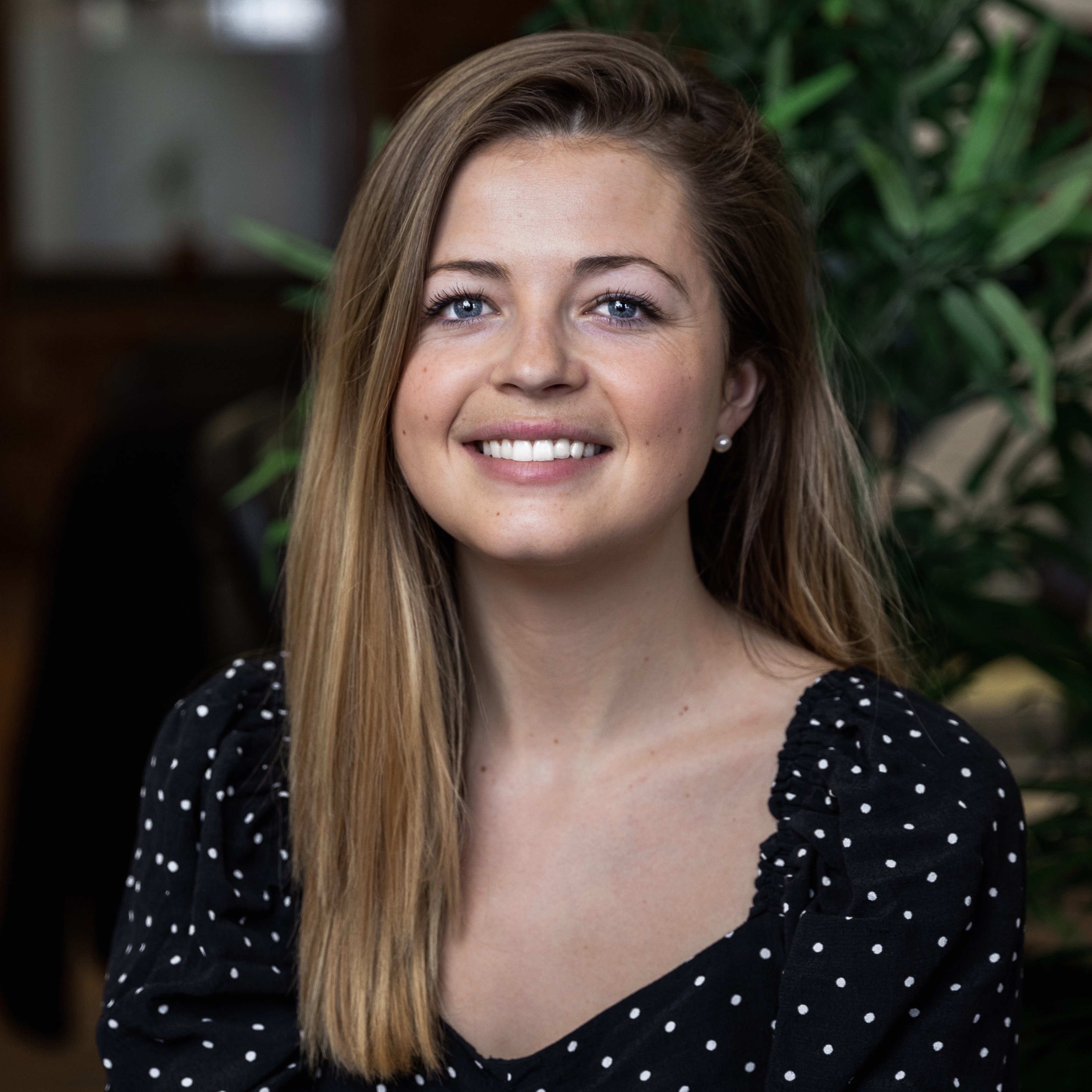 Admissions Manager
Le Wagon Coding Bootcamp

Careers in STEM are exciting, challenging, well-paid and you will never stop learning.
I spend my day speaking with people who want to learn to code, either to kick-start their career in tech; as a career change (teachers, nurses, financial services, chefs, lawyers - you name it, I've spoken with them!); to gain more technical skills to help them in their current role; or so they can build their own MVP and start a company. It's my job to tell them about the tech industry, the different roles available, and what they will learn at our Coding Bootcamp.
WHY DID YOU CHOOSE THIS FIELD?
Tech has been part of my working life from the start. I took Computing at High School which I loved, but I did not even consider studying this at University, probably due to a lack of visibility and role models. I studied a vocational degree, but realised in my final year I didn't want to work in healthcare. My first job was at a FTSE100, and my favourite time spent there was during the implementation of a new Learning Management Platform. I loved the project meetings, working with Consultants and System Analysts, and getting trained on how to troubleshoot on the platform for users. It was the first time I realised that, even though I was young, I had a lot to offer; I contributed positively to the project and solved problems that others with more experience couldn't. It was the best feeling. I then moved to Australia for a couple of years, and took a job in Technology Recruitment. I loved learning about the different roles available (from Software Engineers to UX Designer to Data Scientists) and the exciting projects they get to work on. I spoke with really interesting and smart people, who got me even more interested in the world of tech. On returning to the UK I joined a startup building an AI Recruitment Platform for Tech Professionals. I was running tech events in London around diversity, which is where I met some of the team from Le Wagon. I love the mission at Le Wagon - that anyone can learn to code, as long as they are motivated and committed. The opportunity came up to join their team and I had to take it! I feel really privileged to speak with people every day taking the leap into tech and investing in their future.
WHAT DO YOU LOOK AT & THINK, "I WISH YOUNGER ME WOULD HAVE KNOWN THIS WAS POSSIBLE?"
Running a sold out event on a topic I am passionate about, Improving Diversity in Tech. The event was successful, we had speakers from huge tech companies, and the conversation was great - but the biggest achievement for me was feeling that I was 'good enough' to be at this event and speaking with these people. You always have value you can bring, and everyone has something to learn, no matter what their job is or what company they work for.
WHY DO YOU LOVE WORKING IN STEM?
STEM will never be boring. Everything is always changing, with new products and technological advances solving problems across every sector. I also believe that Tech companies in particular are ahead of the game in inclusive practices, for example with remote and flexible working, which is crucial to leveling the playing field and improving equality and equity in the workplace.
BEST ADVICE FOR NEXT GENERATION?
Careers in STEM are exciting, challenging, well-paid and you will never stop learning. You can work in different countries, for start-ups and huge corporations, and in so many different roles. My biggest piece of advice is LEARN TO CODE. There are loads of free online resources available and webinars to join. Learning to code will help you in any company you choose to join.
"Being brave is not being unafraid but feeling the fear and doing it anyway." — Gloria Steinem