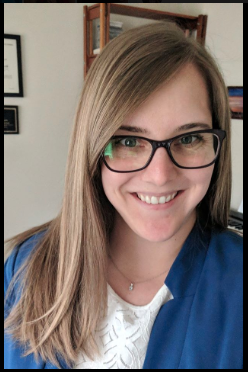 I help clients integrate site-specific and threshold-specific weather warnings into their Emergency Action Plans (EAP) as triggers to action to ensure the safety of everyone onsite. I also provide subject matter expertise on all things emergency preparedness to the digital content teams- check out AccuWeather Ready!
Why did you choose this field?
I've always loved the weather and joke that I was born with that love and obsession, but there were a few events that shifted my focus within meteorology. An EF-3 tornado hit my hometown when I was a freshman in college and an EF-2 hit my apartment complex 3 months after moving to Wichita, Kansas. Talking with people, my friends, family members, and strangers, before and after these events made me realize that I cared more about the people and impacts than the actual science behind the weather. I went on to finish my meteorology degree, but the people part always stuck in the back of my mind. After working as an operational meteorologist for 6 years, I decided to go back for a degree that would help me get closer to the people and impacts aspect of the weather, and obtained a master's in Emergency Management.
What do you look at and think, "I wish younger me would have known this was possible"?
Winning national level society awards for both my work as a scientist and my advocacy for mental health awareness.
Why do you love working in STEM?
As a meteorologist, I know the weather impacts everyone, every day, some way or another. I know that the work I do keeps people safe in a very tangible way. Knowing when severe weather is coming is important, but so is knowing the right actions to take to keep yourself and those around you protected, and communicating hazards, risk, and the appropriate actions to take is something I am proud to do.
Best advice for next generation?
There is no limit, so don't let anyone, including yourself, tell you there is. You are capable of amazing and incredible things and you are needed to make necessary and valuable changes in the world.
Inspo quote / fun fact / role model
"Do not go where the path may lead, go instead where there is no path and leave a trail." ― Ralph Waldo Emerson