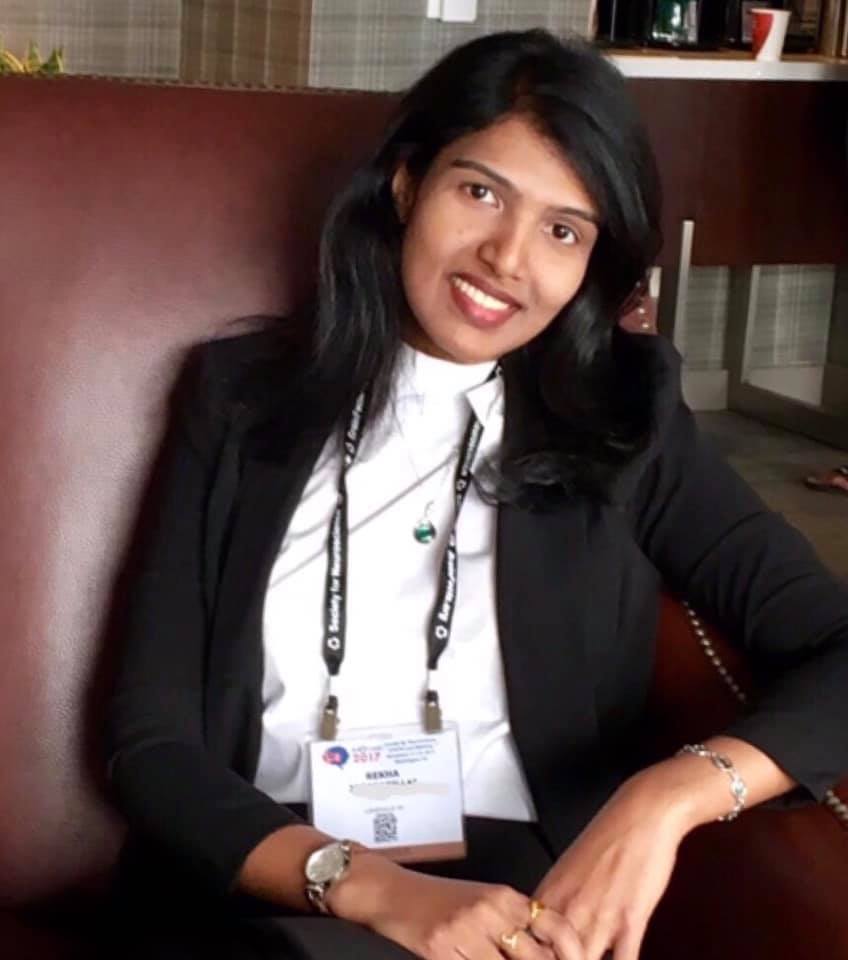 Never lose hope and don't let anyone put you down.
I am a neuroscientist. Currently my focus is on understanding the cause and the pathological changes happening in the brain in neurodevelopmental diseases such as Autism Spectrum Disorders.
WHY DID YOU CHOOSE THIS FIELD?
At very young age, I started this fascination towards brain and brain cells how it connects and works etc.,. I remember as a high school kid I used to ask these questions such as why don't other people behave the way I behave? Why everyone's behaviour and thinking are different? What makes it different? What controls it? etc., So the more and more I learn I was sort of making it sure that I wanted to become a scientist to study about brain and behaviour. My parents thought I would like to become a physician but I figured that it was not my cup of tea but at the same time I wanted stay closer to studying about brain diseases and help to develop treatment strategies. I went on to get my master's degree in neurophysiology, also I was fortunate enough to get enrolled in a top neuroscience institute to pursue my PhD. The project I took up for my doctoral degree was about Neuro-transplantatiton, as it sounds it was a challenging piece of work. The success i saw doing that project gave me a lot of confidence and an encouragement to pursue my career as a neuroscientist.
WHAT DO YOU LOOK AT & THINK, "I WISH YOUNGER ME WOULD HAVE KNOWN THIS WAS POSSIBLE?"
I think I am one of the lucky ones to figure out in a very young age what I wanted to do in my life and that was to become a Neuroscientist. I am grateful for that.
WHY DO YOU LOVE WORKING IN STEM?
Being a scientist, I would like to think this way that your mind becomes more younger and younger as you grow old, because you are learning and discovering new things almost every day. It is a good feeling that you are also a part of helping to improve the community we live in.
BEST ADVICE FOR NEXT GENERATION?
For the young girls out there, believe in you, never lose hope and don't let anyone put you down. Do not let others dictate what you want do in your life because you are a girl/woman. Perseverance and the confidence in you help achieve your goals and one day you can become a great scientist too.
Growing up as a science enthusiast I was so fascinated by Marie Curie.
One of my favorite quotes is also from Marie Curie, "Nothing in life is to be feared, it is only to be understood. Now is the time to understand more, so that we may fear less"- Marie Curie.