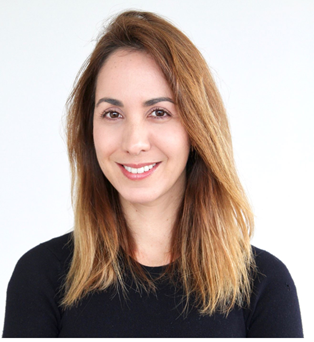 Cyber Security Manager at Sygnia
Keep your eyes on the goal, you will be making a great impact in the world.
I consult and work with governmental, military, financial and tech organizations, to ensure information assets and technologies are adequately protected, on-premises or in the cloud. I specialized in designing cyber defense architecture, cyber security training and awareness, and enterprise IT risk management.
WHY DID YOU CHOOSE THIS FIELD?
When I started my career, the Internet and Tech industry had just bloomed, and I was young, curious and eager to learn everything possible about this industry. I was always excited about cybersecurity. This industry keeps evolving and innovating. So I took courses, read a lot, researched, asked and learned on the job. And I was lucky to work with talented, professional people who were my mentors and support throughout the years.
WHAT DO YOU LOOK AT & THINK, "I WISH YOUNGER ME WOULD HAVE KNOWN THIS WAS POSSIBLE?"
Recently I've began teaching cyber-security in organizations, as a mentor and as a volunteer in schools. This is a new achievement for me, which I've never thought I was capable of, and I'm very proud that I took this leap and pushed myself into it. The sense of fulfillment in being able to inspire and support new people who wish to embark on a career in the Cyber filed, is amazing.
WHY DO YOU LOVE WORKING IN STEM?
The cyber industry is an everchanging field. Being a curious person, I enjoy researching new methods and techniques, hone my skills and be able to help people and organizations to protect their privacy and business. I wake up looking forward to being a part of leading a secured connected world.
BEST ADVICE FOR NEXT GENERATION?
I see many girls who are curious about science and engineering that feel that they are not capable, or do not deserve to be in STEM industry. My advice to them is to keep their eyes on the goal, you will be making a great impact in the world. Pursue your passion and being the next generation of girls in STEM will be pushing our understanding of the universe and shape the future. Don't let other voices stop you.
"Do not follow where the path may lead. Go instead where there is no path and leave a trail."
By Ralph Waldo Emerson