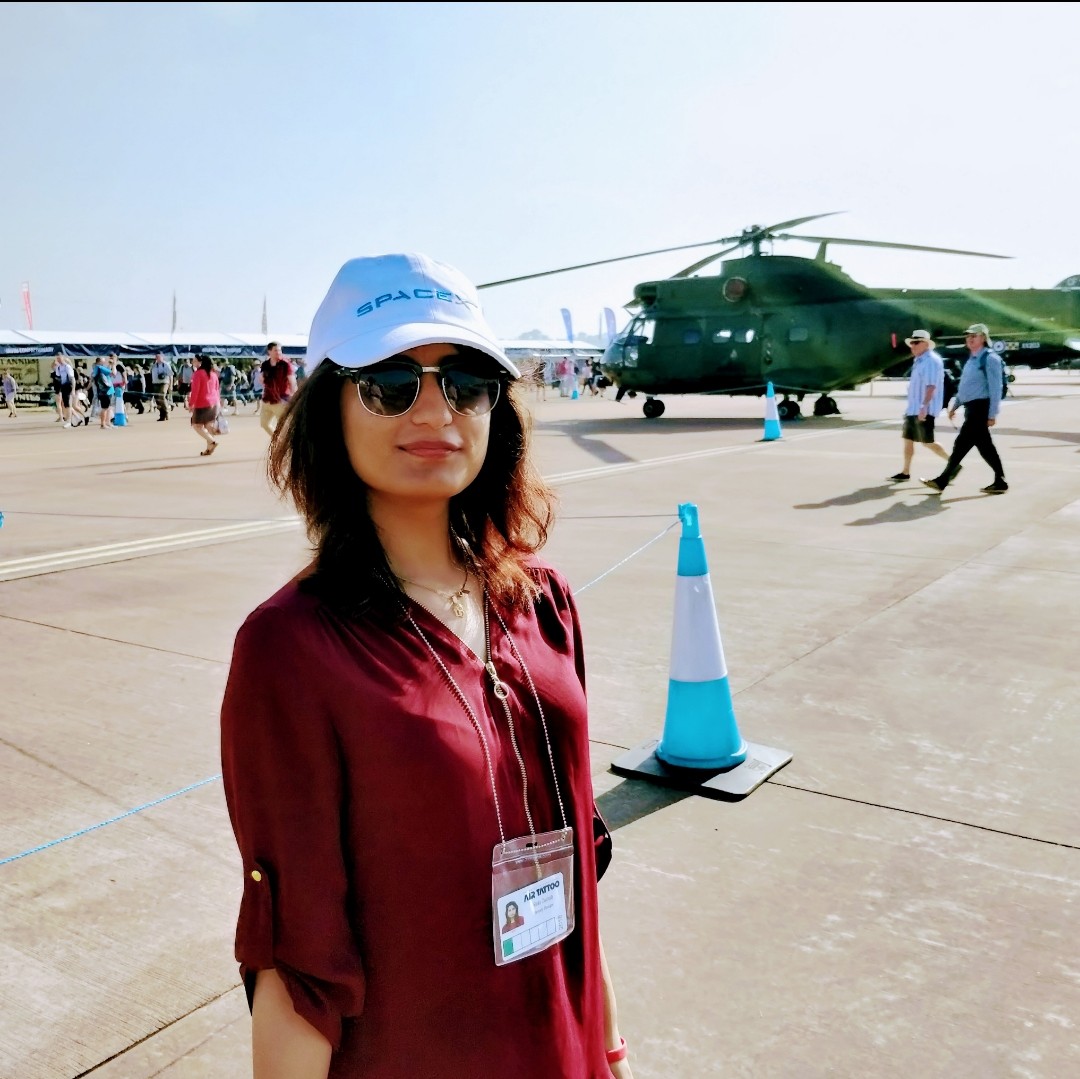 Spacecraft Software Engineer, CGI IT UK
Trust your abilities and not listen to any self doubt.
I am currently working on European Space Agency's ExoMars rover that will be launching for Mars in 2022. My main responsibilities are implementation and validation of complex mathematical algorithms used onboard the spacecraft for use in scientific analysis. I am also involved in software implementation of the scientific instruments on the rover which help analyse the samples collected from Martian surface and the photographs taken while on Mars amongst others.
WHY DID YOU CHOOSE THIS FIELD?
I have always been interested in space since I was a child. My mom would bring me books on astronomy and space and I would eagerly wait on the roof of my house in Pakistan so I could spot a few stars and constellations before it was bed time. My dream job was (still is) to be an astronaut. However, growing up in Pakistan there aren't many opportunities in space sector as the space industry isn't well developed, so when my family moved to the UK I got lucky in terms of my career choices. After finishing my university with a degree in Computer Systems Engineering and Robotics, I thought why not try to work towards my dream. Fortunately, when I applied for my current job role, I got accepted and I absolutely love it.
WHAT DO YOU LOOK AT & THINK, "I WISH YOUNGER ME WOULD HAVE KNOWN THIS WAS POSSIBLE?"
I wish the younger me would've known that a career in space doesn't just mean to be an astronaut. There are numerous other ways we can be involved in the space sector and actually make a difference. I never would've thought that something I am responsible for will be going to Mars. Even though I can't go there myself yet, it feels like I am sending a part of me.
WHY DO YOU LOVE WORKING IN STEM?
Working in STEM is a very fullfilling experience for me as I get to be creative and personalise the problems I solve. Everyday when I wake up, I feel like I am making a huge difference in human understanding of the universe around us. Choosing STEM is more about a lifestyle for me, rather than just a career. Even outside of work I like to be involved in STEM projects whether they are personal or voluntary ones.
BEST ADVICE FOR NEXT GENERATION?
Trust your abilities and not listen to any self doubt. I frequently think about "What if I fail" or "What if they reject me" but at the end of the day, getting rid of any self doubt is the one thing that keeps you going strong. Also, don't be afraid to try new things, working outside your comfort zone can be very intense and scary but it is also a truly rewarding experience.
"You can either watch it happen or be a part of it." - Elon Musk