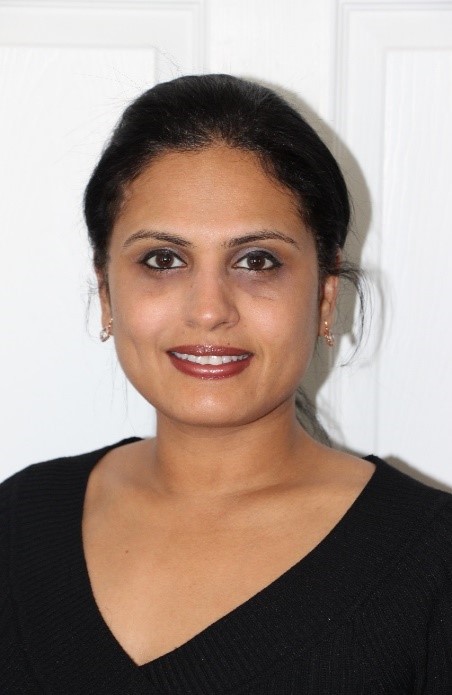 Global Commercial Marketing Manager for DuPont Nutrition and Bioscience
Be confident about your capabilities.
Currently, I am in marketing, which means that I get to talk about science, innovation and products to Pharmaceutical industry. This information helps pharmaceutical scientists to formulate new medicine and help patients. I am scientist by education and in my previous role, I worked in lab and formulated new drug products helping patients in area of mental health and women health.
WHY DID YOU CHOOSE THIS FIELD?
I studied in India, and always wanted to be a doctor and help people. However, due to unfortunate circumstances, I had to pick next best alternative that is Pharmacist. In this field, I still get to help people by innovating new medication, makings sure medicine is affordable so that it can be available in all the countries. In my previous role as formulation scientist, I got to work with WHO to develop drug product for River Blindness, specifically dangerous disease in Africa. This project made me realize the importance of medicine innovation and making sure medicine is affordable to every part of the word.
WHAT DO YOU LOOK AT & THINK, "I WISH YOUNGER ME WOULD HAVE KNOWN THIS WAS POSSIBLE?"
In my current role, I continue to work with science and technology to provide innovative solutions to pharmaceutical industry. My team and I work with more than 50 Pharmaceutical customers providing information and problem solving, so that they can create differentiated and affordable medicines.
WHY DO YOU LOVE WORKING IN STEM?
I love science and using innovative approaches to solve problems. I enjoy my everyday work thinking that in very small way, I am helping in creating new medicines, helping in discovering new cures and helping patients to live longer and healthier.
BEST ADVICE FOR NEXT GENERATION?
Be confident about your capabilities, always have positive attitude, nothing is impossible, and do not get scared of hard work.
"Don't let anyone rob you of your imagination, your creativity, or your curiosity. It's your place in the world; it's your life. Go on and do all you can with it, and make it the life you want to live." - Mae Jemison, first African American woman astronaut in space