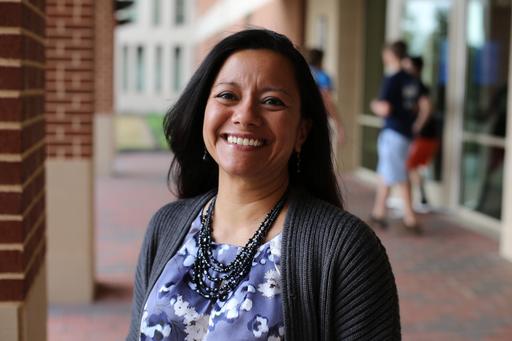 I guide students that want to be active in research by showing them all the opportunities that are available to them at Baylor. In addition, I also teach them what research entails, so they can choose a research group that is a good fit for them, and they are prepared for the unique challenges of undergraduate research.
Why did you choose this field?
My field is Chemistry. I thought I wanted to go to medical school, but opening the cat in anatomy was the grossest experience of my life. At that time, my TA in the organic lab was a graduate student and she always talked to us about her research with snake venom. She looked so happy and was so enthusiastic, that I decided to major in chemistry. That is the power of a role model.
What do you look at and think, "I wish younger me would have known this was possible"?
I never thought I end up teaching at a university, and I never dreamed I would be helping students get into research when I do not have a research group of my own.
Why do you love working in STEM?
Science, particularly chemistry, is always a lot of fun. The chemistry magic show we do every year at the museum is one of the highlights of my year. I also look forward to spending time with students. Whether it is in a class, or mentoring, a student organization meeting, or just having coffee with students; that interaction is what keeps me going.
Best advice for next generation?
Find at least one mentor. Talk with them regularly, share your dreams and plans with them, and ask for their advice before making big career decisions. You do not have to go at it alone. We have a lot of experience that we want to share. We have made good decisions, we have made lots of mistakes, and hopefully we know a little better. We can help you avoid mistakes and see the situation from a different perspective. Don't be afraid to ask us for help.
Inspo quote / fun fact / role model
"It is amazing what you can accomplish if you do not care who gets the credit" Harry S. Truman