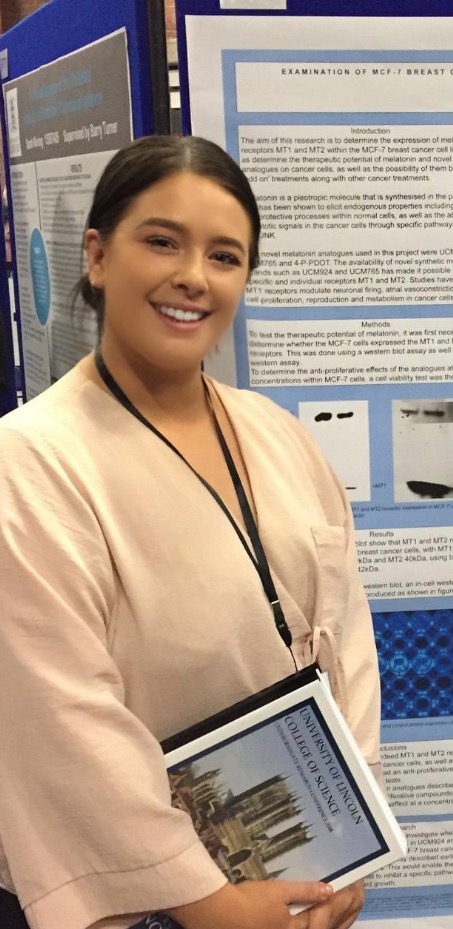 Why did you choose this field?
Being able to contribute, even with small successes or milestones, to the field of oncology as a whole gives me so much hope for a brighter, more advanced future. Contributing to my passion is my late grandma, who sadly passed from cancer just before my GCSE exams, which solidified my desire to aid in the fight against cancer.
To be able to look back and see the advances that will have been made by the end of my career, is something I think about every time I step into the lab.
What do you look at and think, "I wish younger me would have known this was possible"?
My MSc by research.

Getting onto my BSc seemed so far away as a 16 year old with a newborn. Little did I know, that just over 7 years later I would have achieved my MSc by Research in Pharmacy and Pharmaceutical Sciences.
Why do you love working in STEM?
As a person in general I am constantly moving, working or needing to be busy, so having a busy schedule (although I may moan from time to time) is something I relish. I wake up almost daily wanting to learn something new and set a new goal.
Best advice for next generation?
It's never too late to choose your path. I didn't realise my real passion until I was around age 20/21, so give yourself time to discover new things.
Inspo quote / fun fact / role model
"It's ok to not always have the answer, don't be afraid of failure!"