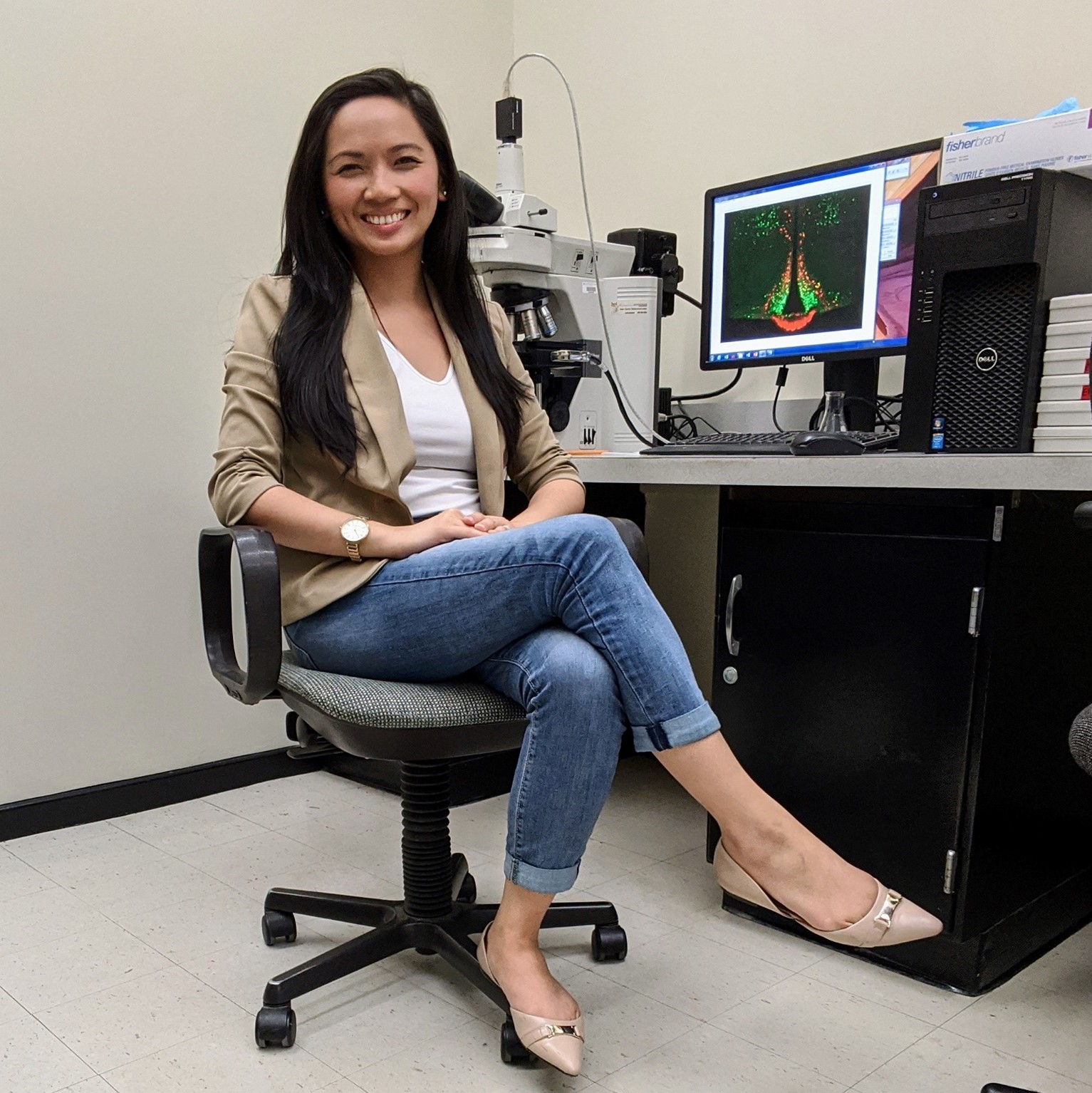 Neuroscientist/Postdoctoral Research Fellow, Massachusetts General Hospital/Harvard Medical School
Keep going. You got this!
My PhD research revolved around understanding sexually dimorphic brain regions involved in stress- and maternal- circutries and how they change during the postpartum period. My postdoc research involves how maternal health affects fetal and infant brain and immune development.
WHY DID YOU CHOOSE THIS FIELD?
I was fascinated by the concept of longevity and answering the question of how we could live longer. My family has a history of cardiovascular diseases and so I pursued a BS in Nutritional Biochemistry at UC Davis to understand how to stop the cycle. It wasn't until my last quarter when I realized you also need a healthy brain. Because I did not have any neuroscience experience, I joined a Behavioral Neuroscience lab at UCLA to understand a bit about the brain prior to grad school. As cliche as it may sound, I truly do want a happier, stable society and I believe that starts with fostering a healthy environment for children - starting in the womb. My PhD and postdoc research interests revolve around trying to understand how maternal mental and physical health influence the psychological, neurological, and immune development of the child.
WHAT DO YOU LOOK AT & THINK, "I WISH YOUNGER ME WOULD HAVE KNOWN THIS WAS POSSIBLE?"
Getting a PhD in Neuroscience and being recruited as postdoctoral research fellow at Massachusetts General Hospital / Harvard Medical School. Despite all the struggles of being a first generation immigrant and college student, I would tell younger self that all the hard work and sacrifices will pay off.
WHY DO YOU LOVE WORKING IN STEM?
Knowing that my hard work has the potential to help many families. I love the discipline, competition, and passion that comes with working in STEM. We have a common goal of making the world a better place.
BEST ADVICE FOR NEXT GENERATION?
Keep going. You got this!
Don't let your dreams be dreams.