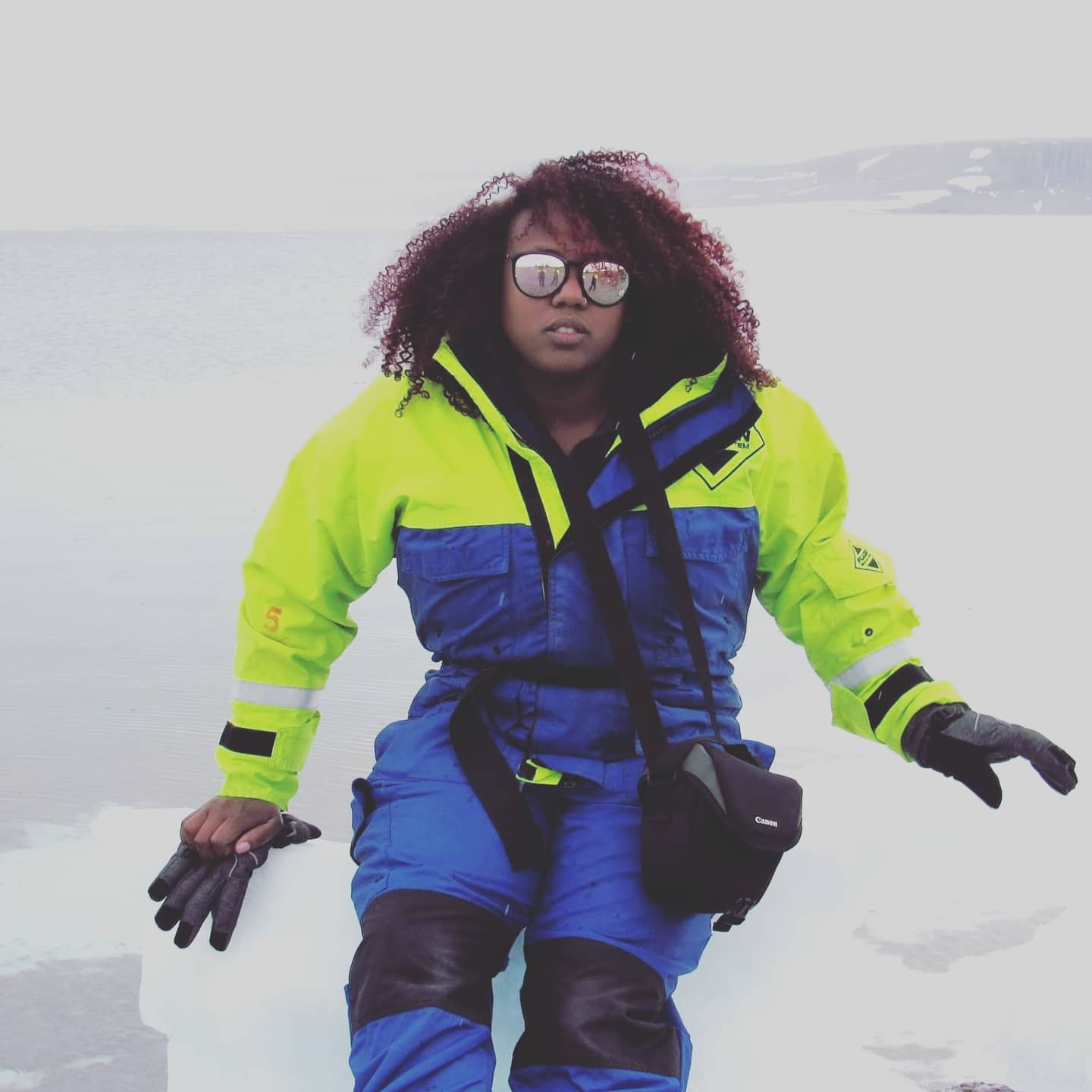 I am a scientist. I study the effects of metal contaminants on fish behavior, primarily predator-prey interactions. I am also responsible for the day-to-day operations of the Aquatic Ecology and Ecotoxicology lab at FIU. I oversee most of the projects happening within the lab.
Why did you choose this field?
I've always known that I wanted to study marine science since I was very young. When I was 8 I told my mother that this was what I wanted to do and the rest was history. But once I got to college I realized I really enjoyed toxicology. I loved understanding the impact we have on nature and wildlife.
What do you look at and think, "I wish younger me would have known this was possible"?
Well, I earned two bachelor's degrees, which is pretty cool. But the one moment I think younger me would have thought to be impossible is the fact that I went to the Arctic on a 21-Day research expedition. To me, the Arctic has always seemed so far away. I was always in awe of whales, polar bears, seals, and narwhals, so to have seen them all in the wild would have blown my mind as a child (it blew my mind as an adult).
Why do you love working in STEM?
I love discovering new things. Understanding how the world around us works, how we affect it, and what we can do to save it. I'm a scientist because I love nature and want to protect it. Science is just one means to do be able to do that. I always look forward to being able to share my work and discoveries and seeing how people react to learning something new.
Best advice for next generation?
Don't ever let anyone tell you that you cannot do something or that this field may not be for you. Find yourself a mentor or someone you look up to help guide you through the tricky nuances of STEM. But never waiver.
Inspo quote / fun fact / role model
"You will love the ocean. It makes you feel small, but not in a bad way. Small because you realize you're part of something bigger." – Lauren Myracle