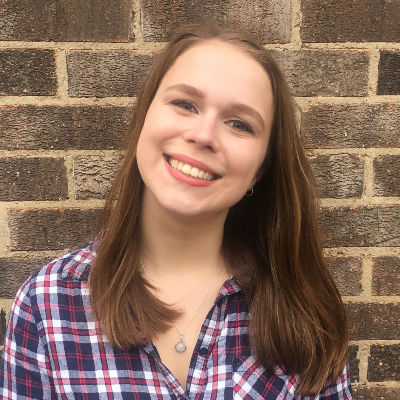 Student, Loughborough University
You are just as intelligent and qualified as anyone else to do what you love.
I study Product Design and Technology BSc, which is pretty much bang in the middle between art and engineering. It's about solving problems, helping people and improving lives, applying mechanics and electronics, but at the same designing things that are aesthetically pleasing.
WHY DID YOU CHOOSE THIS FIELD?
I've always liked maths and solving problems and been good at fiddly things like origami (I used to make tiny origami cranes, my record was about 1.5cm long!) or untangling necklaces. I'm also very pedantic about how things look and details, and am observant about whether things are symmetrical or well-placed. When I moved to the UK at the age of 12 and started doing DT (design and technology) lessons at school, I realised this subject was the perfect opportunity for these skills and interests of mine to come together.
WHAT DO YOU LOOK AT & THINK, "I WISH YOUNGER ME WOULD HAVE KNOWN THIS WAS POSSIBLE?"
Studying an electronics module at university (I'm a first year uni student) and realising that designing functional electronics was a lot more attainable than I'd thought (with hard work of course!).
WHY DO YOU LOVE WORKING IN STEM?
I like being able to understand the world around me more and seeing principles I've learnt apply to real life. I look forward to designing things to help improve people's lives.
BEST ADVICE FOR NEXT GENERATION?
Never doubt yourself or let people mansplain you into giving up. You are just as intelligent and qualified as anyone else to do what you love. Take advantage of the internet and use it to further your education and find other women in STEM and use it to support each other.
"Of course I am not worried about intimidating men. The type of man who will be intimidated by me is exactly the type of man I have no interest in." ― Chimamanda Ngozi Adichie