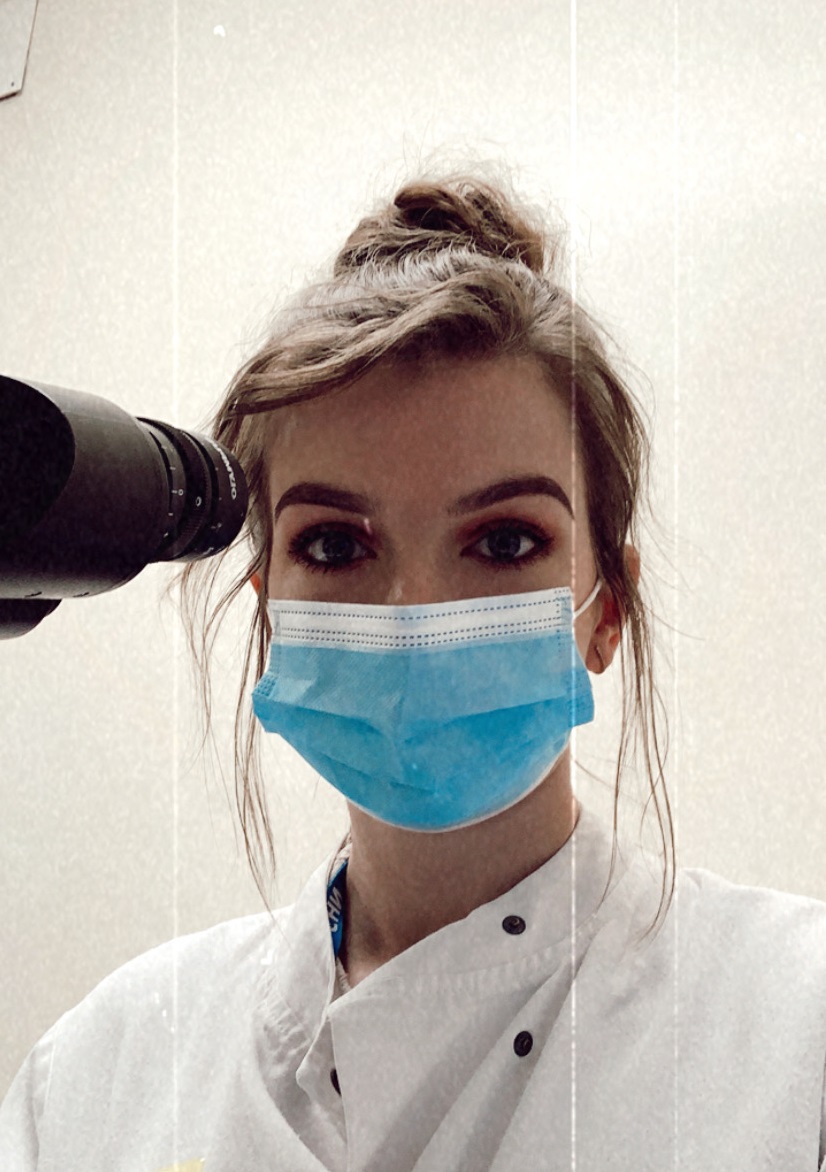 Biomedical Scientist at Barnsley Hospital
Don't be afraid to ask questions. If you work hard, one day you will be the one providing the answers.
The main role of a biomedical scientist (BMS) is to process patient samples and results and maintain the analysers that perform the testing. As such, the role of a BMS plays an important part in patient care pathways. We make sure samples are processed correctly, and all results reported are accurate and reliable. This means consultants and GP's, who receive the results, can effectively manage and care for their patients based on the results we provide.
I work in the haematology department, which involves testing blood samples in order to diagnose and monitor conditions such as anaemias, leukaemias and clotting disorders. However, there are many other disciplines a BMS may choose to specialise in, such as virology, microbiology or histology. All the disciplines ultimately work together to provide essential information to doctors so that they can better understand their patient's condition and direct treatments appropriately.
WHY DID YOU CHOOSE THIS FIELD?
For as long as I can remember, I have been interested in human biology, with a particular interest in blood sciences. I studied Biology at A-level, and went on to study Biomedical Science at university. This course really solidified my interest in the human body and the diseased state. During my third year, I had the opportunity to undertake a placement working in a Clinical Chemistry laboratory in a children's hospital. Over the course of the year, I came to understand what it meant to be a BMS and I fell in love with the job. I loved coming home at the end of the day and feeling like I had played a crucial part in the care being provided to children at the hospital. During my final year, I studied a module on Blood Sciences, as part of which I learnt a lot about haematological disorders which I really enjoyed, and helped me decide I wanted to focus on a career in haematology.
WHAT DO YOU LOOK AT & THINK, "I WISH YOUNGER ME WOULD HAVE KNOWN THIS WAS POSSIBLE?"
If someone had told me five years ago that I would go on to graduate with a 1st class degree and have gone straight into my dream graduate job I don't think I would have believed them. I am so proud of the hard work that I have put in over the years, and of where I am now.
WHY DO YOU LOVE WORKING IN STEM?
I love working in STEM because every day is different. There is always something to learn and it is never boring. Being a BMS can often feel like working behind the scenes as we're not working face to face with patients, but I still come away feeling as though I've made a positive difference to someone each day.
BEST ADVICE FOR NEXT GENERATION?
Don't be afraid to ask questions. If you work hard, one day you will be the one providing the answers.
"Find a job you enjoy doing, and you will never have to work a day in your life"