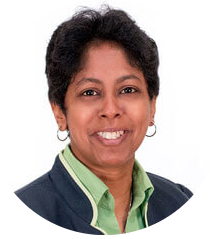 I help others to be safe and create safe systems online.
Why did you choose this field?
I met a woman who lost her identity through identity theft. She suffered greatly because of actions of malicious actors.
What do you look at and think, "I wish younger me would have known this was possible"?
Working to create more inclusive financial systems through microfinance. This helps to eliminate extreme poverty but also to support those overlooked by banking systems.
Why do you love working in STEM?
It's always gratifying to see people understand how to be secure but also to make more secure systems that helps others.
Best advice for next generation?
Learn critical thinking and public speaking skills.
Inspo quote / fun fact / role model
Commerce is as a heaven, whose sun is trustworthiness and whose moon is truthfulness. - Baha'u'llah