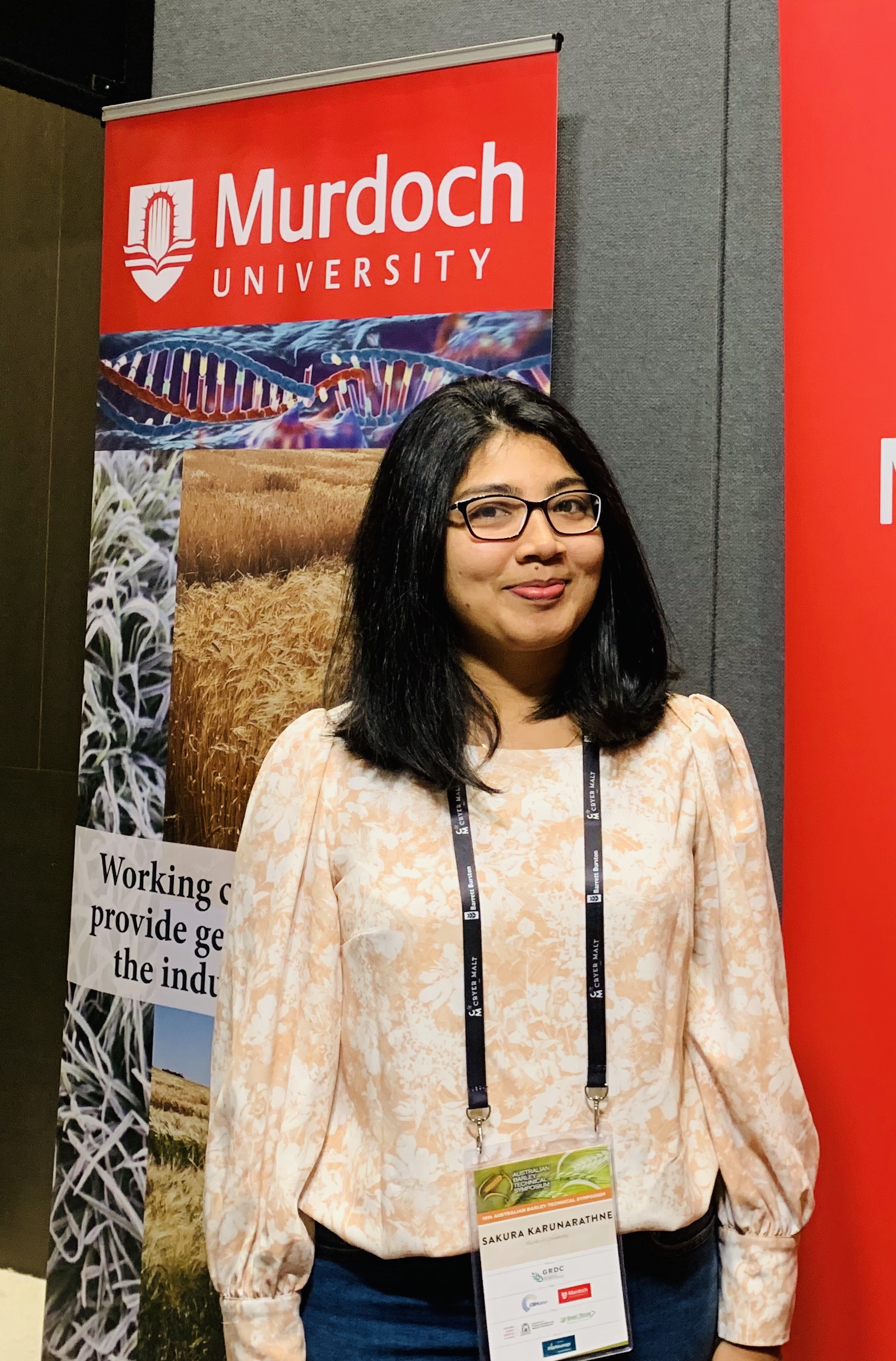 PhD researcher, Murdoch University
Women can give a good perspective in science so follow your hearts.
I am a final year PhD researcher working on genome editing in barley to improve nitrogen use efficiency which is beneficial in modern agriculture.
WHY DID YOU CHOOSE THIS FIELD?
I was so enthusiastic to pursue a PhD in plant molecular genetics. I had the opportunity to learn theory in plant molecular genetics during my honours degree, which arouse my curiosity to conduct research in the same field. Soon after I graduated, I started working on my objectives to find a PhD supervisor who has similar research interests. In the meantime I worked as a laboratory teaching assistant and a temporary lecturer at the same university where I graduated.So I came across a lot of personnel who already were successful in the field which was an inspiration for me.
WHAT DO YOU LOOK AT & THINK, "I WISH YOUNGER ME WOULD HAVE KNOWN THIS WAS POSSIBLE?"
Pursuing a PhD in a foreign university where I got more exposure and active involvement in science
WHY DO YOU LOVE WORKING IN STEM?
Innovative and everything about it is interesting. I always like to discover new things as a researcher which keeps me motivated
BEST ADVICE FOR NEXT GENERATION?
Women can give a good perspective in science so follow your hearts to be a strong women scientist
Determination today leads to success tomorrow